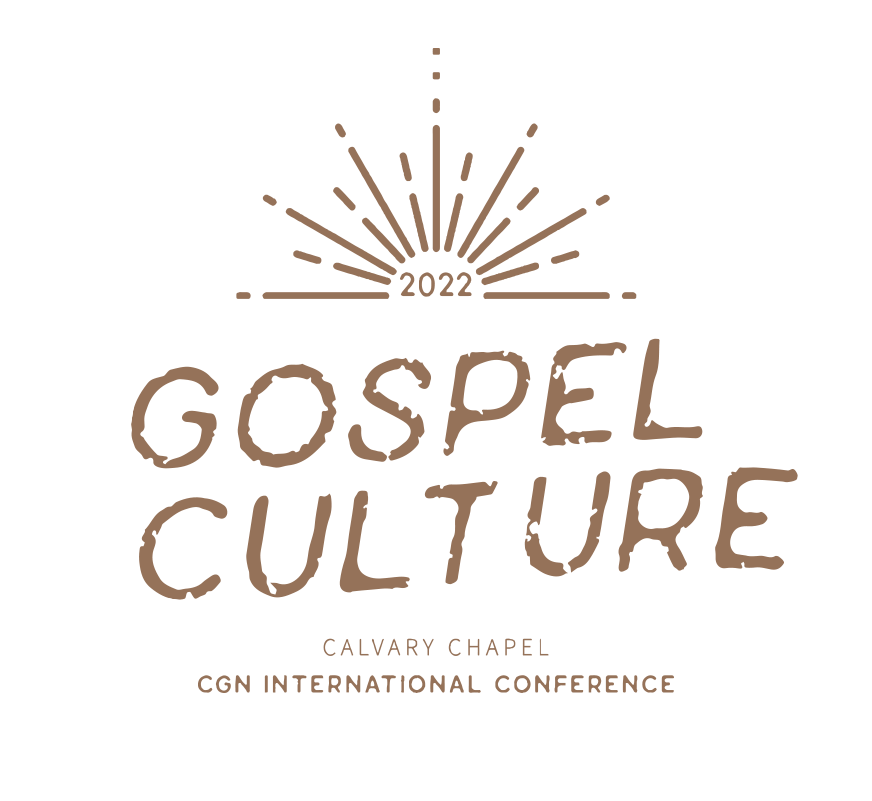 June 26–29
A Colony of Heaven in a Country of Death
For our gospel did not come to you in word only, but also in power, and in the Holy Spirit. – 1 Thessalonians 1:5a
Gospel Doctrine is intended by God to produce Gospel Culture: A culture of goodness and grace. The church is the showcase for Gospel Culture. Our churches are to be spaces that are distinct from the culture around us— places where the love, grace, and goodness of God are continually on display.
The church is an entirely different kind of community from anything the world has to offer, "a colony of heaven in a country of death," as Eugene Peterson said. Gospel Culture lived out in our churches is the way the world will see and experience the goodness of God that we proclaim through Gospel Doctrine.
Creating Gospel Culture is vital to the church's witness and mission. If we fail there, we will largely "unsay" what we've said through Gospel Doctrine. Join us as we take a deep dive into what Gospel Culture looks like and how we can better cultivate that culture to the glory of God and the good of people made in His image.
Register

from this year's 2022 Calvary Chapel + CGN Conference
Brian Brodersen Invites You
The Exhale (A Night of Worship)
The first evening of the conference will be a time to reflect, connect with God, and respond to Jesus' offer to "come to me if you are weary, and I will give you rest." Please join us Sunday, June 26, 7:00–9:00 PM.
The church today is faced with some critical questions. That's why we are diving headfirst into these important topics. Our panels will cover a variety of issues with an opportunity for attendees to send in their questions.
Instead of attending for a few days, listening to some speakers, and going home, we're giving you the chance to be an active part of the conversation and find real community and discipleship opportunities in the process.
Featuring a Variety of Speakers from Around the Globe
Tony will be teaching at 1:00 PM on Wednesday, June 29, at this year's conference. His topic is titled, "The Gospel from Cover to Cover." We are excited to hear from Tony about the central point that the Gospel is a Person—Jesus Christ. Tony aims to encourage other ministry leaders to preach the Gospel from cover to cover, no matter where you are in the Bible. We look forward to seeing you there!
We are excited to offer Children's Ministry this year at the conference! Bring your whole family, and enjoy a time of refreshment for you and your kids, as they will be able to enjoy fun activities and games, but most importantly, hear from God's Word.
Children's Ministry is now at full capacity and will only be available to families who have already registered.
Children's Ministry will be available during the main sessions, Monday through Wednesday. You can check your children into their classroom 15 minutes prior to each session. And we ask that you pick up your kids no later than 15 minutes after each session.
Building and Cultivating Relationships
Lunchtime Conversations (Connection and Fellowship, Networking with other Conference Attendees Facilitated by Our Speakers)
Mission and Methods Podcast
Wednesday BBQ Lunch
Morning Prayer Sessions
Training resources from some of our speakers, and panel speakers. When you register for the conference you will receive on-demand access to our exclusive content! All attendees, both online and in-person, will receive this exclusive content.

check out our lineup of 2022 speakers, featuring leaders from around the world. click on an image to learn more.
Dominic Done is the founder of Pursuing Faith and author of "When Faith Fails" and "Your Longing Has a Name." With a master's degree in theology from the University of Oxford, he has served as a professor at George Fox University and as a pastor in Portland, Oregon; North Carolina; and Hawaii.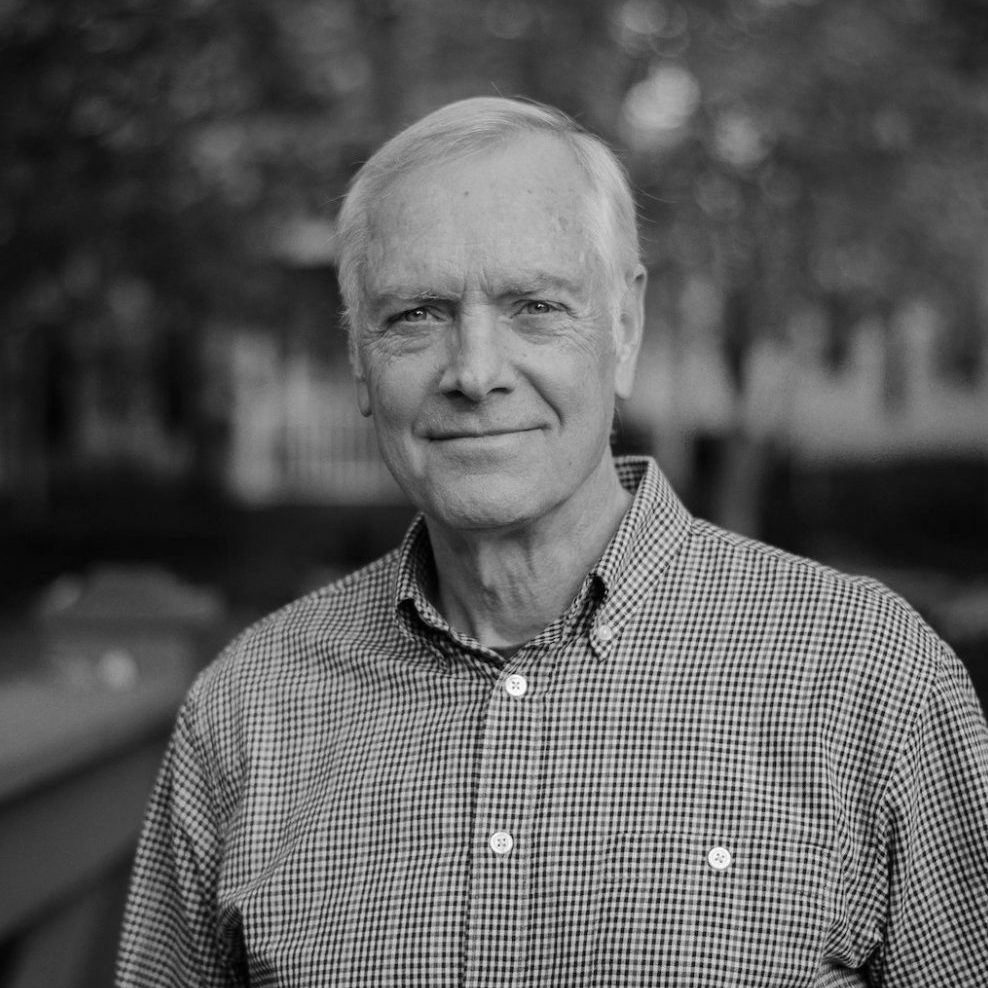 Ray Ortlund graduated from Wheaton College with a Bachelor of Arts, from Dallas Theological Seminary as a Master in Theology, from The University of California at Berkeley with a Master of Arts, and from the University of Aberdeen, Scotland, as a Doctor of Philosophy. Ray was ordained into the Christian ministry by Lake Avenue Congregational Church in Pasadena, California, in 1975. He taught Old Testament and Semitic Languages at Trinity Evangelical Divinity School, Deerfield, Illinois, from 1989 to 1998. His primary ministry through the years has been as a pastor–in California, Oregon, Georgia, and Tennessee. Ray has published eight books. After planting Immanuel Church in Nashville, Ray was named Pastor to Pastors from Immanuel upon his retirement. He is the president of Renewal Ministries and a founding member of The Council of The Gospel Coalition.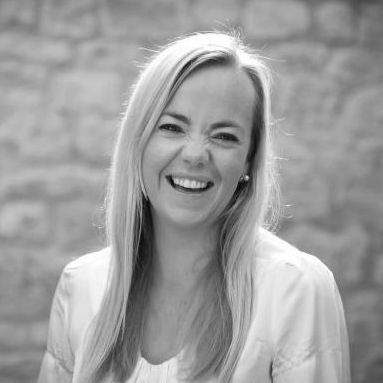 Dr Amy Orr-Ewing is an international author, speaker, and theologian who addresses the deep questions of our day with meaningful answers found in the Christian faith. Amy is the author of multiple books, including "Where Is God in All the Suffering?" and bestselling, "Why Trust the Bible?" Over the last 20 years, Amy has given talks and answered hundreds of questions on university campuses around the world. She has also addressed Parliamentarians in the Speakers Rooms, at Chapel at the UK Parliament and staffers on Capitol Hill, and at the West Wing of the White House. Amy is interested in the intersection of questions of meaning and faith with the marketplace, education, leadership, and policymaking.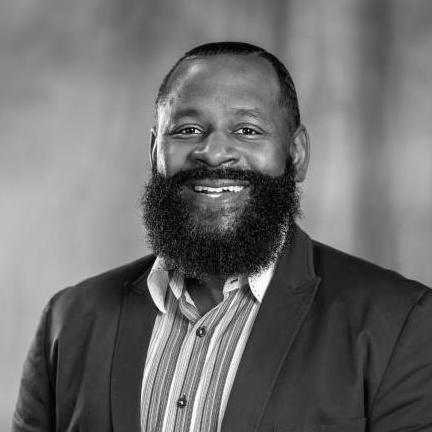 Tony Clark is the senior pastor of Calvary Chapel Newport News. After boot camp, instead of starting a life with his new bride, Tony received military orders to be stationed in Okinawa, Japan. Going to this foreign land was more than an overseas adventure because it was here that he made a life-changing God commitment. He thrived in this newfound relationship and began learning about the Bible. It was in Okinawa that the Lord revealed to Tony that one day he would become a pastor.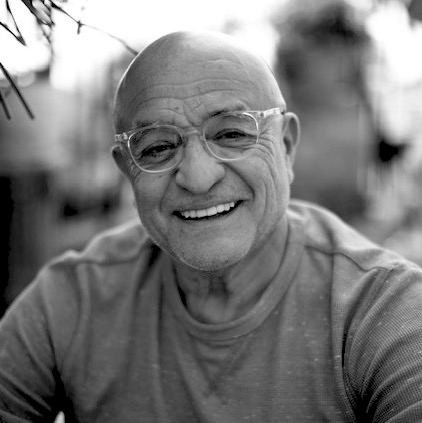 Pancho Juarez is currently the pastor of Calvary Chapel Montebello in California. He believes that Jesus Christ is the only answer and hope for this dying world. It is this belief that led Pancho to teach others about Christ.

Pancho received most of his biblical servanthood and training while attending Calvary Chapel in West Covina, California. Pancho joined the church leadership but eventually felt called to go back to the hometown of his youth to minister to his community. He started a home fellowship group that grew to over 200 members. With so many people attending, they decided to move to a larger facility: a converted barn.

A year later, this growing congregation needed even more space and moved to a local high school auditorium. It officially became a church on July 12, 1992. In July of 1995, the church took another turn and moved to a 98,000 sq. ft. warehouse. Two years later, the property officially belonged to Calvary Chapel Montebello.

The church has grown to more that 3,000 adults and 1,000 children, with enough activities to keep the church open all week long. Pancho is supported by his wife, Millie, and his five children: Jasmine, Bianca, Alexandria, Sebastian, and Zoe.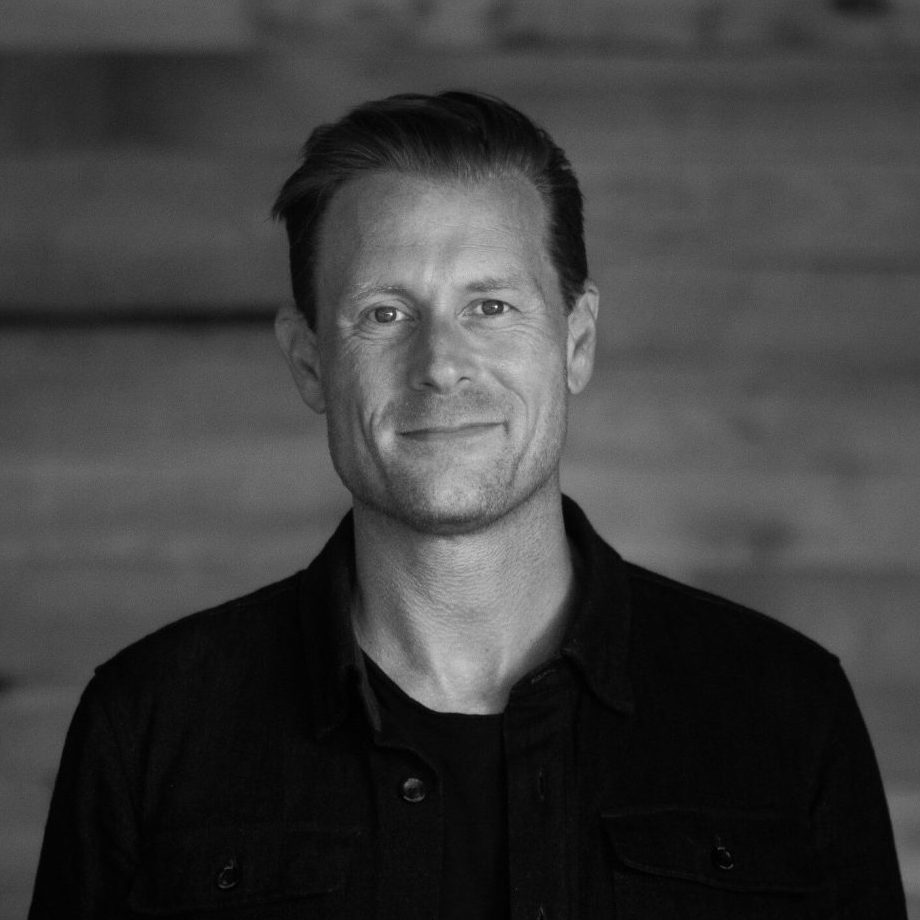 Tim Chaddick is the Pastor for Preaching at Reality Ventura and Founding Pastor of Reality Church London and Reality LA. A native to California, Tim's first ten years of church-planting ministry started as the Lead Pastor of Reality LA in 2006, a thriving church in the heart of Hollywood, before planting Reality London in the UK in 2016. In 2021, Tim returned to California to take up the Pastor for Preaching role at Reality Ventura.
These churches are a part of the Reality family of churches, a movement committed to relational church planting and serving the broader body of Christ. Tim's first two books, "Better: How Jesus Satisfies the Search for Meaning" and "The Truth about Lies," were projects that came from lessons learned while living and pastoring in urban areas. Pastor Tim and his wife Lindsey care deeply about the ministry of the local church and seek to devote themselves to helping churches begin and flourish in their mission to share and reflect the Gospel.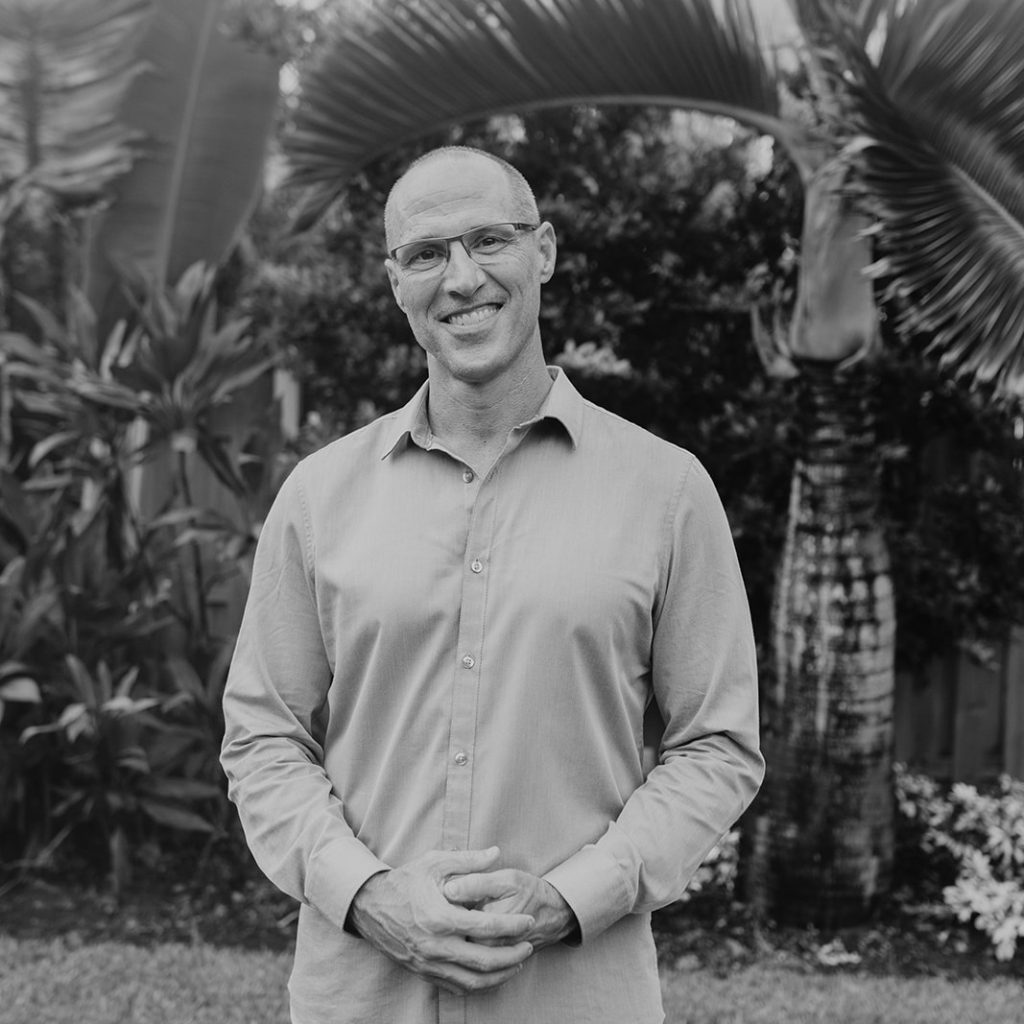 Doug Sauder has served as the lead pastor of Calvary Chapel Fort Lauderdale and its regional campuses since May 2014. Before his role as lead pastor, he was a founding member and president of 4KIDS and an associate pastor at Calvary Chapel since January 2000. As a former educator, youth pastor, and foster parent, he is a passionate advocate for kids in crisis and author of the book, "The One Factor: How One Changes Everything." He also serves as a leading voice in Church United, a movement of gospel-centered, city-focused churches in South Florida uniting for the sake of one mission.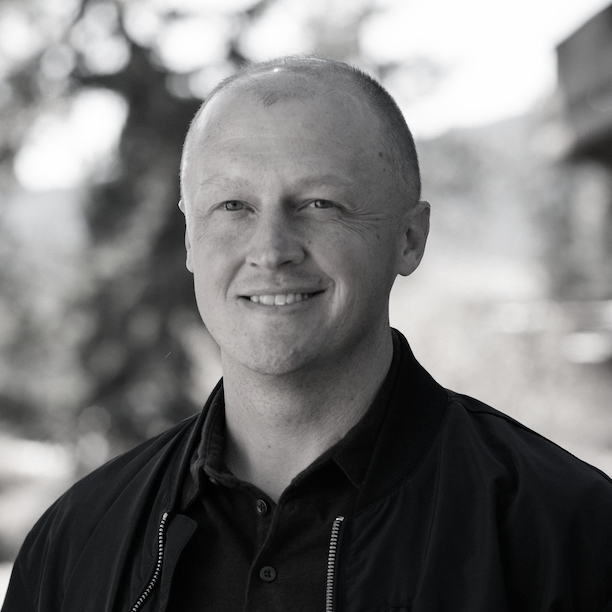 Nick Cady is the lead pastor of White Fields Community Church in Longmont, Colorado. Before moving to Longmont in 2012, Nick spent 10 years in Hungary as a missionary, pastor, and church planter with Calvary Chapel. He holds a bachelor's degree in Theology from the University of Gloucestershire (UK) and a master's degree in Integrative Theology from the London School of Theology. Nick is the author of "Theology for the People," a blog and podcast discussing the intersection of theology and culture. Additionally, Nick is on the steering committee of the Expositors Collective, an organization that exists to equip and mentor the next generation of Christ-centered preachers. He also serves as a Local Connector with Calvary Global Network and recently developed Cultivate, a program to assess, train, and deploy new church planters and missionaries.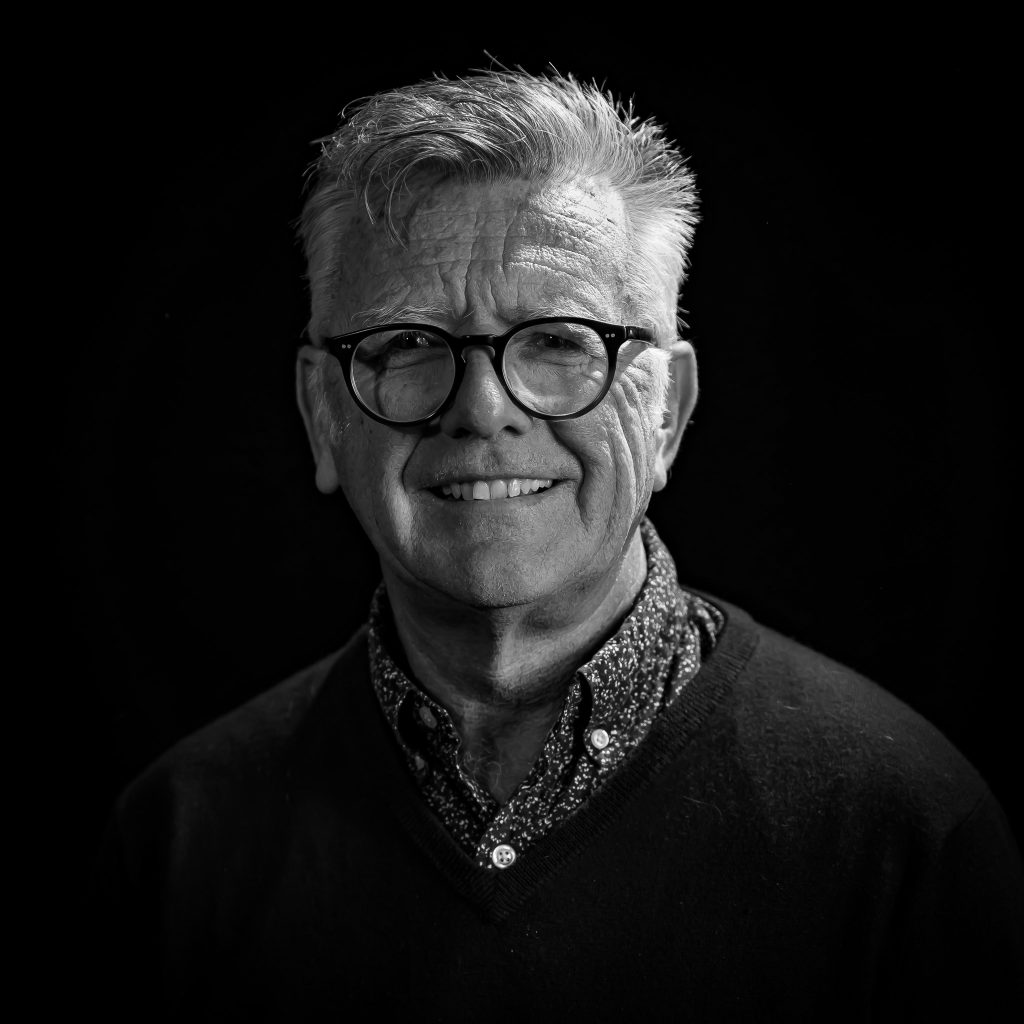 Brian Brodersen is the senior pastor of Calvary Chapel Costa Mesa, the president of the Calvary Chapel Bible College, and the director of Creation Fest (UK). He is the featured speaker on the Back to Basics radio program and the director of Creation Fest (UK). Brian is extensively involved in missions and church planting around the world.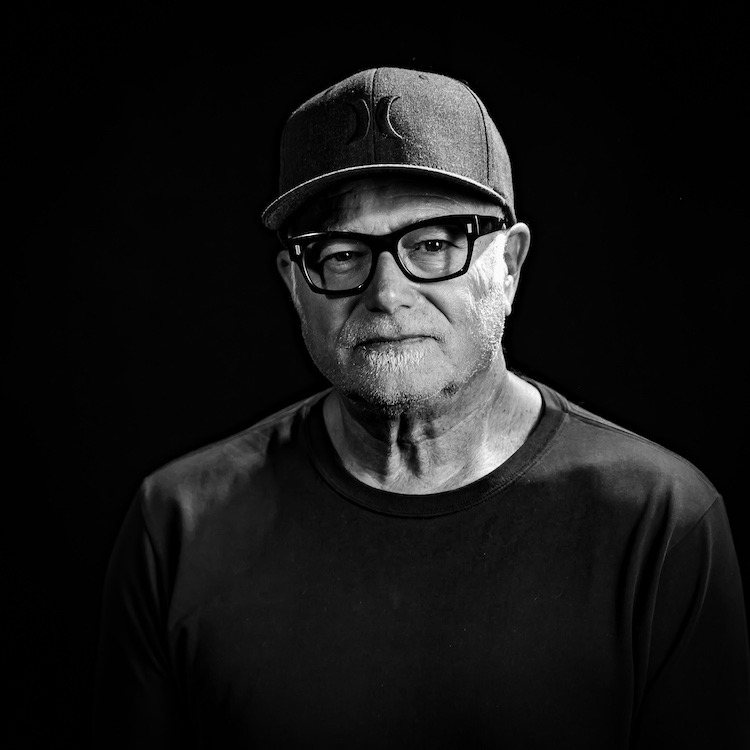 Richard Cimino is the founding pastor of Metro Calvary. After eight years as the high school pastor at Costa Mesa and 13 years as lead and teaching pastor of CC Grass Valley (Crossroads Community Church), Richard sensed a tremendous burden to start a Bible study in the city of Roseville, California, as an outreach of CC Grass Valley (now called Metro Calvary). Richard has a deep love for God's work in the UK and Brazil and is engaged in regular outreach and discipleship in both places.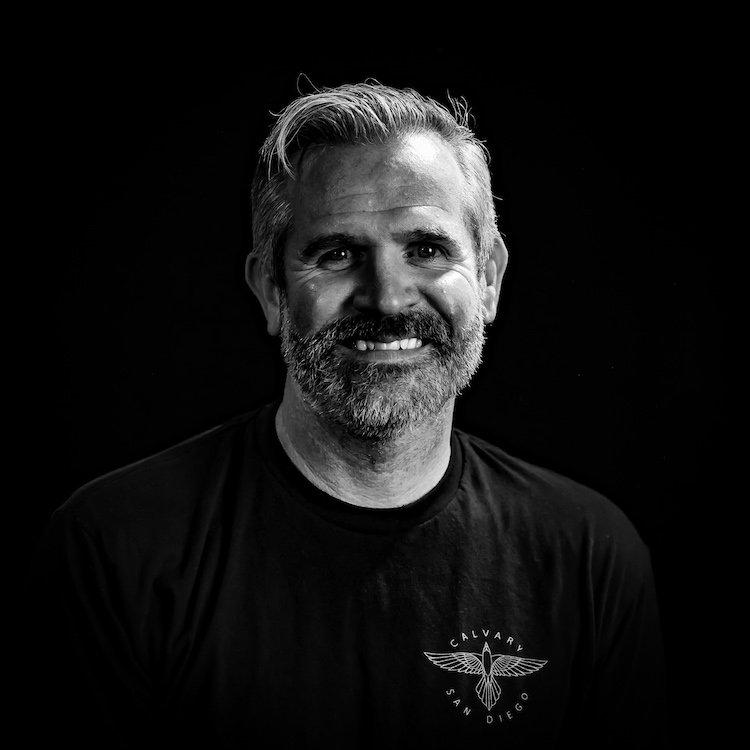 Phil Metzger is the lead pastor at Calvary San Diego. He was the senior pastor of Calvary Chapel Budapest, as well as the ministry director of Calvary Chapel Bible College Europe in Vajta, Hungary. He has served as a full-time missionary since 1998. In addition to his teaching responsibilities, he oversees Calvary church plants throughout Eastern Europe, Ethiopia, and Nigeria. His heart and ministry is focused on making disciples and seeing the church impact the world for Christ. He would like to see more churches planted in order to bring the Word of God to the lost.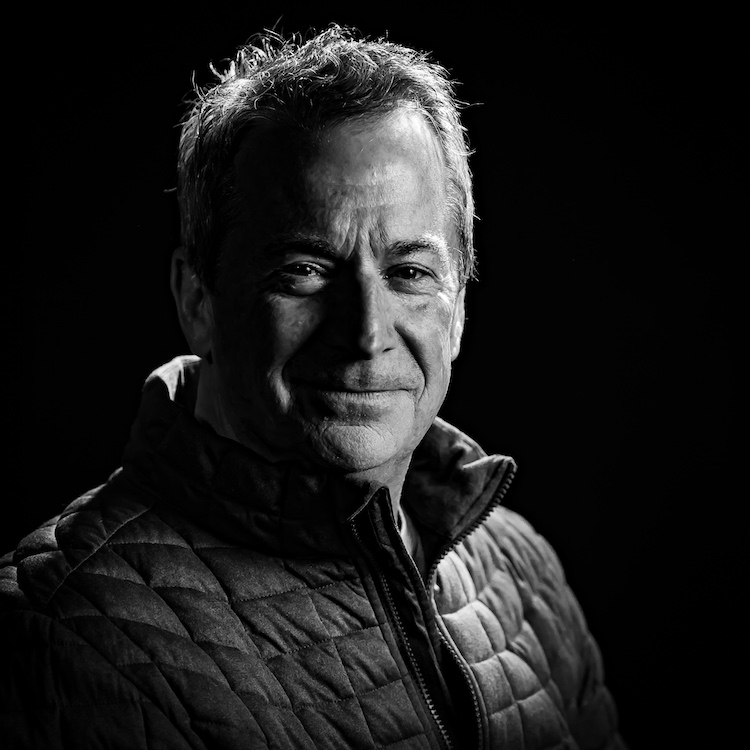 Jeff E. Gipe currently serves as the Secretary/Treasurer of Calvary Global Network. Jeff was ordained at Calvary Chapel Costa Mesa and served as a pastor there for two years before planting a church in Newport Beach, California in 2005. Jeff served there for 15 years where he was blessed to partner with other churches in planting churches around the world. In 2020 Jeff transitioned to serving with Calvary Global Network to pursue his passion for church planting and pastoral care. Jeff is the author of the book Contented, where he writes that the key to the contented life is communion with Christ.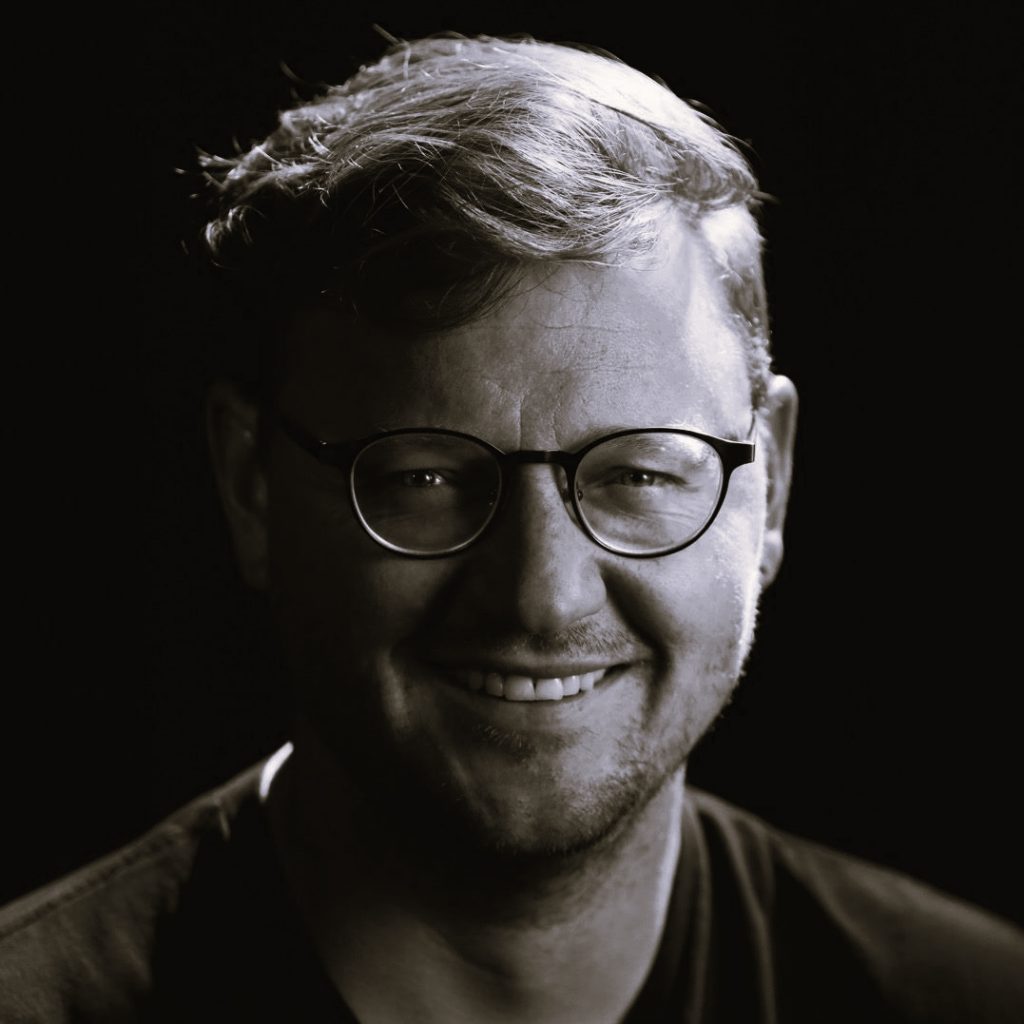 A. Clay Worrell is a native Californian who spent the first eight years of his adult life as a missionary in Ireland where he planted a Calvary Chapel in Waterford City. For the next seven years, he lived in the San Francisco Bay Area where he served as the lead pastor of Calvary Tai-Valley in Pleasanton, California. He is now the COO and Executive Director of CGN.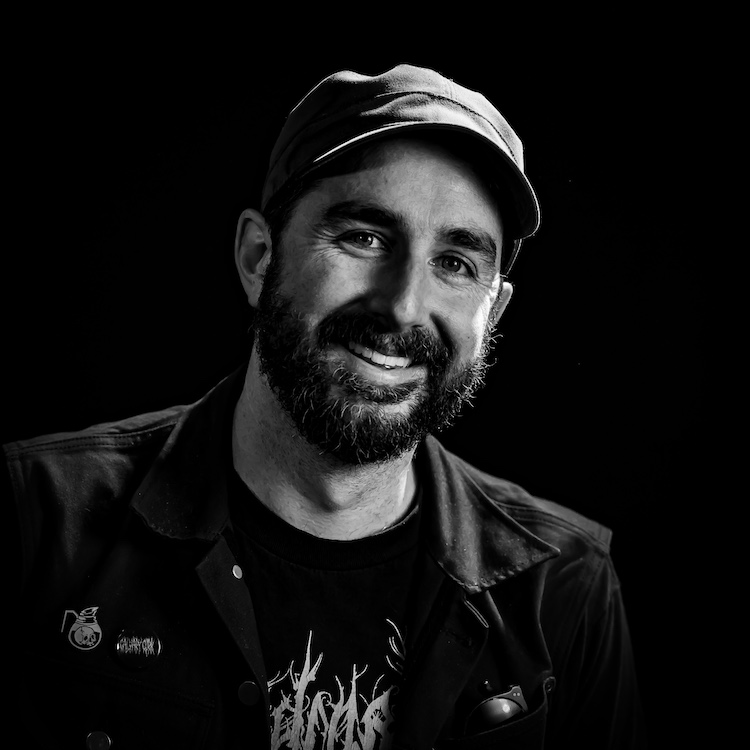 Mike Neglia is the lead pastor at Calvary Cork located in Cork, Ireland. After graduating from Bible College in Siegen, Germany, in the summer of 2002, he served at Calvary Cork as a full-time missionary youth outreach coordinator/assistant for two years before taking over as lead pastor. Mike also channels his passion for Christ-centered expository preaching by serving on the steering committee of Expositors Collective and hosting their weekly podcast.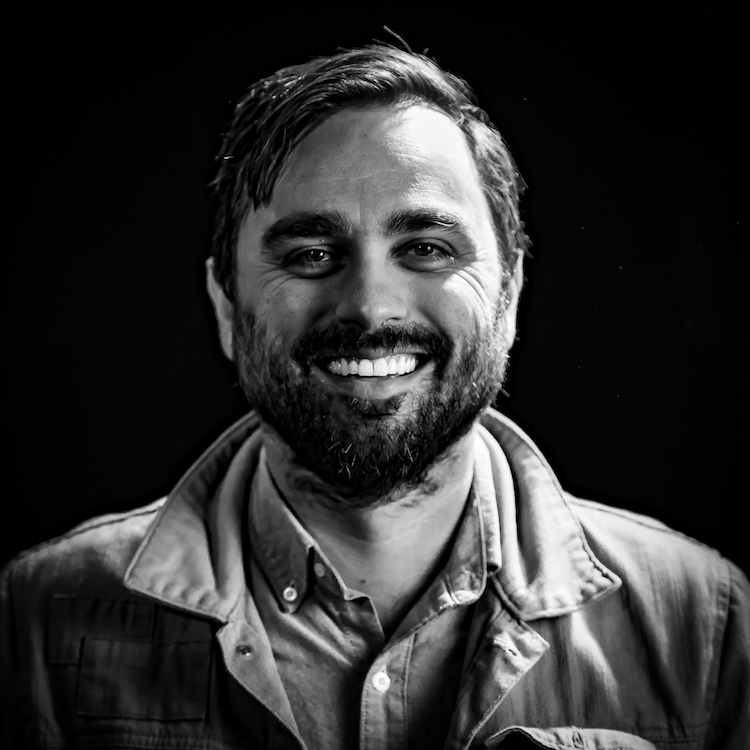 Jordan Taylor, M.Div., has been a pastor at Calvary Wallingford since 2011. He recently transitioned to Executive Pastor at Calvary Chapel Costa Mesa. Previously Jordan was an assistant pastor at Calvary Fellowship in Mountlake Terrace and director of Calvary Chapel Bible College Seattle.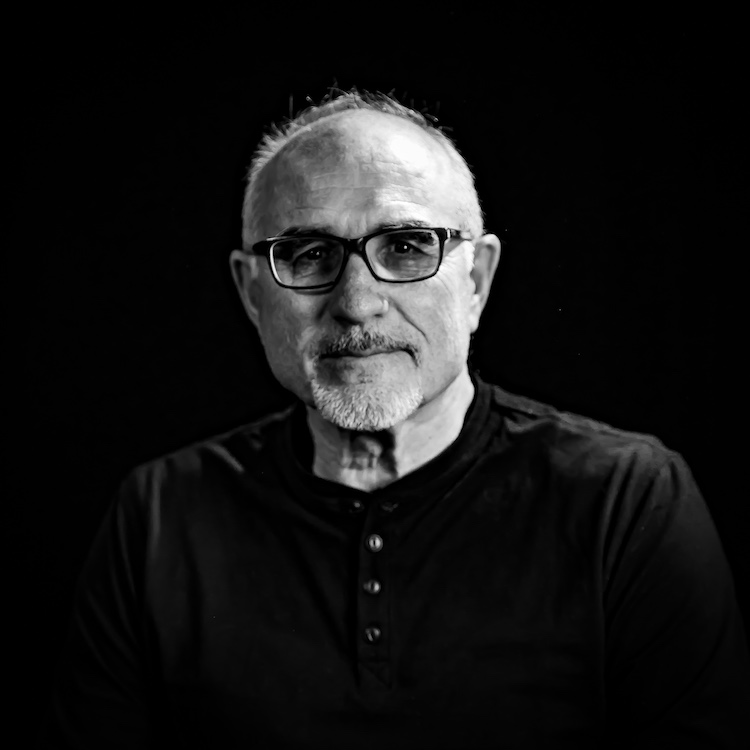 Wayne Taylor is the founding pastor and has been the lead Pastor of Calvary Fellowship Seattle for 41 years. During this time, God used their church to help plant over 50 churches, about half locally, and half globally. Recently, Wayne has transitioned to be an itinerate Bible teacher, a support minister to the church, and Director of Calvary Chapel Bible College Seattle.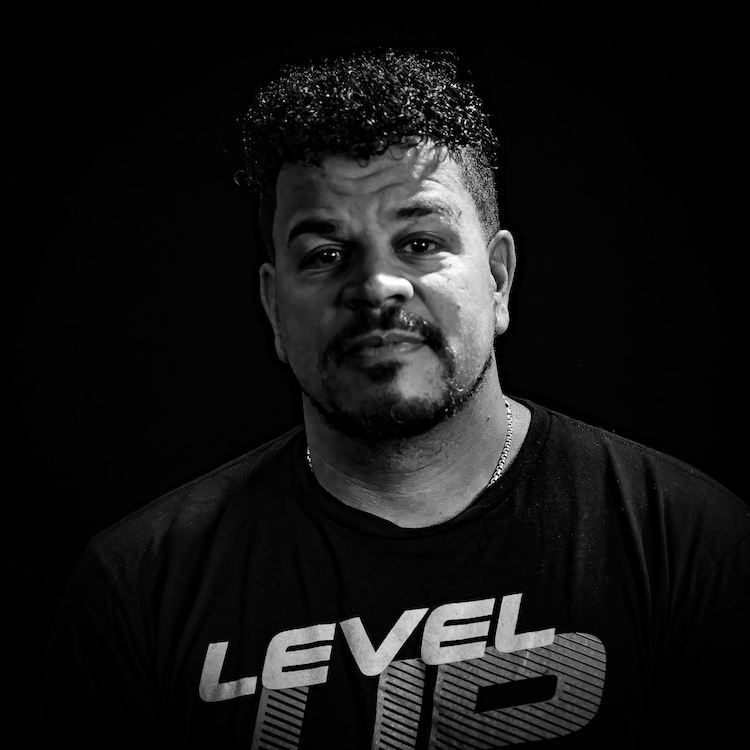 Aaron Campbell is the lead pastor at Antioch Christian Fellowship located in metro Philadelphia. Serving Philadelphia's major universities and drug-and-gang communities alike for over 15 years. He is the author of "Eyes That Seen Plenty"—a memoir chronicling his journey of juggling the inner-city "fast life" and the Ivy League while searching through some seven different worldviews before finding the truth in Christ.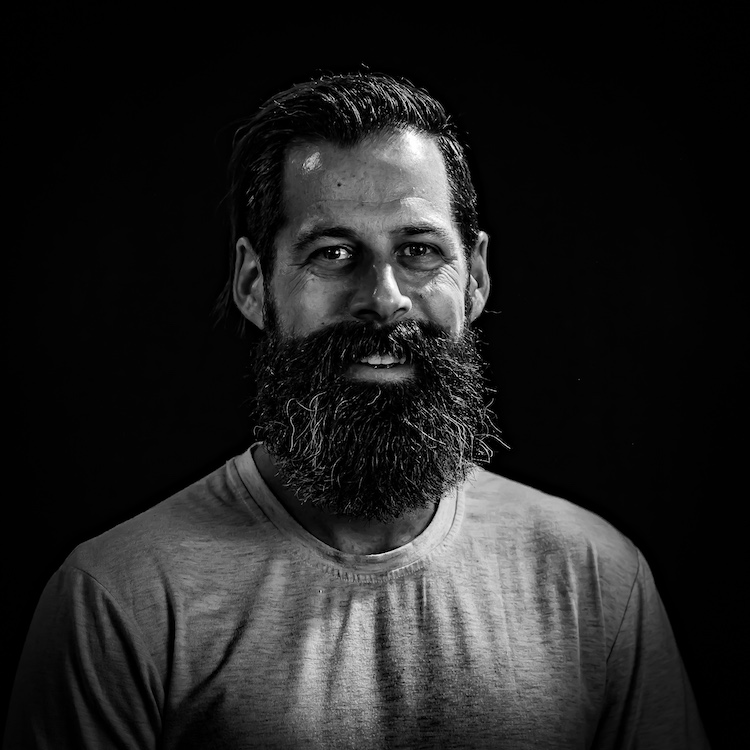 Nate Holdridge has served as pastor of Calvary Monterey since 2008. Calvary's vision is to see Jesus famous, and Nate teaches and writes with that aim at nateholdridge.com, especially focusing on men and pastors.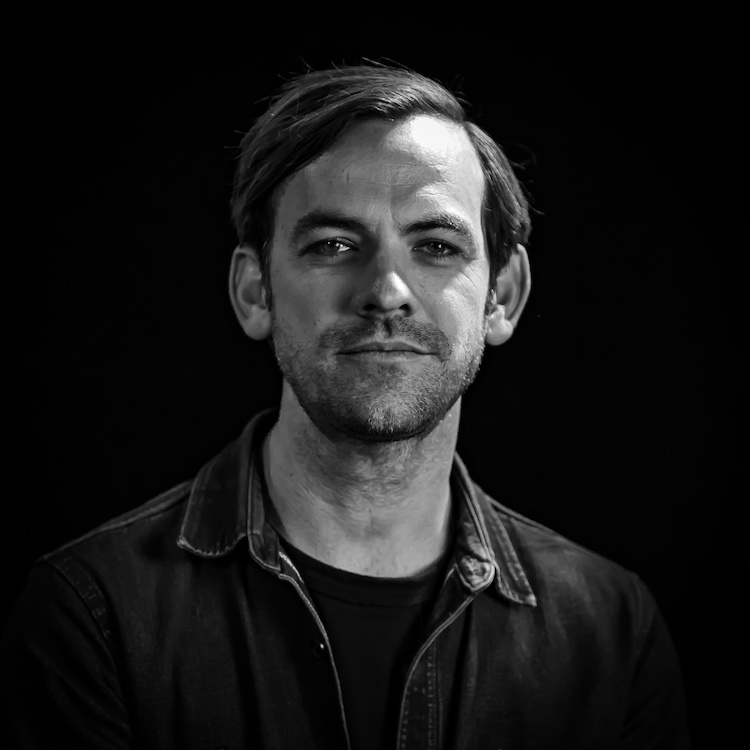 Brian (Char) Brodersen is the associate pastor at CCCM. Char has spent the last 13 years pastoring a small church in Northern California. Char is very passionate and convicted about lifelong learning and is currently enrolled at Western Seminary for his MABL. He has a deep passion to see the church live out the life of Jesus and to put the kingdom of God on display.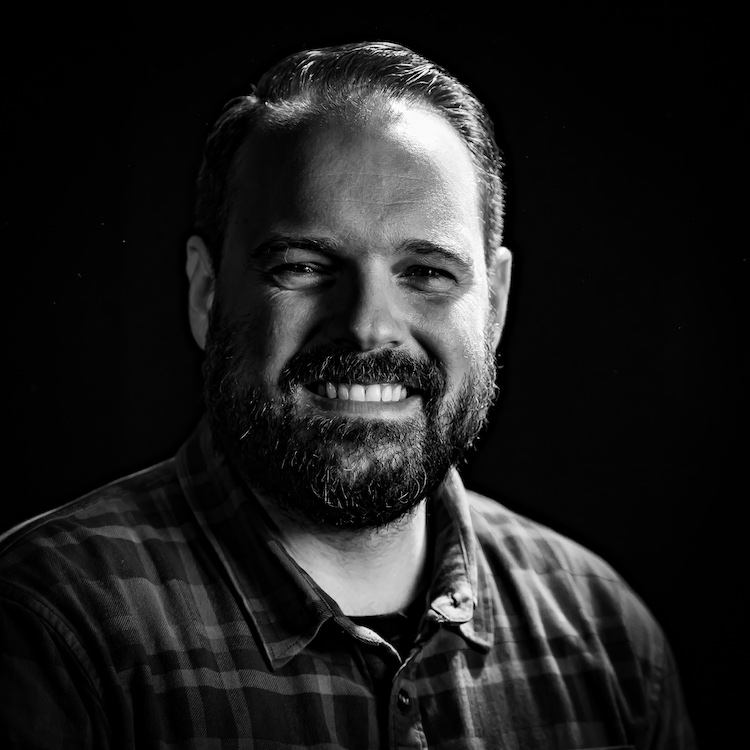 Kellen Criswell M.A. currently serves as Global Strategist of Calvary Global Network and calvarychapel.com. He is the primary host of the CGN Mission & Methods Podcast. Previously, Kellen has served as a worship pastor, assistant pastor, senior pastor, church planter, missionary, and Bible college instructor.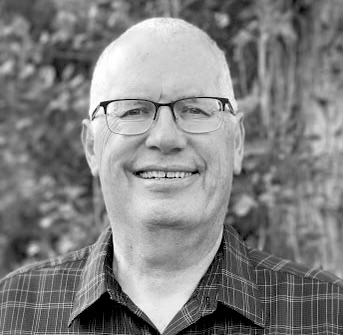 Pastor Jeff Jackson served in the US Army, church planted in the Philippines and in the San Diego area, and pastored a church in Phoenix, which was deeply engaged in ministry to the refugees who had been settled there. He is the founder of Shepherd's Staff Mission Facilitators and currently serves as the Missionary Deployment Specialist.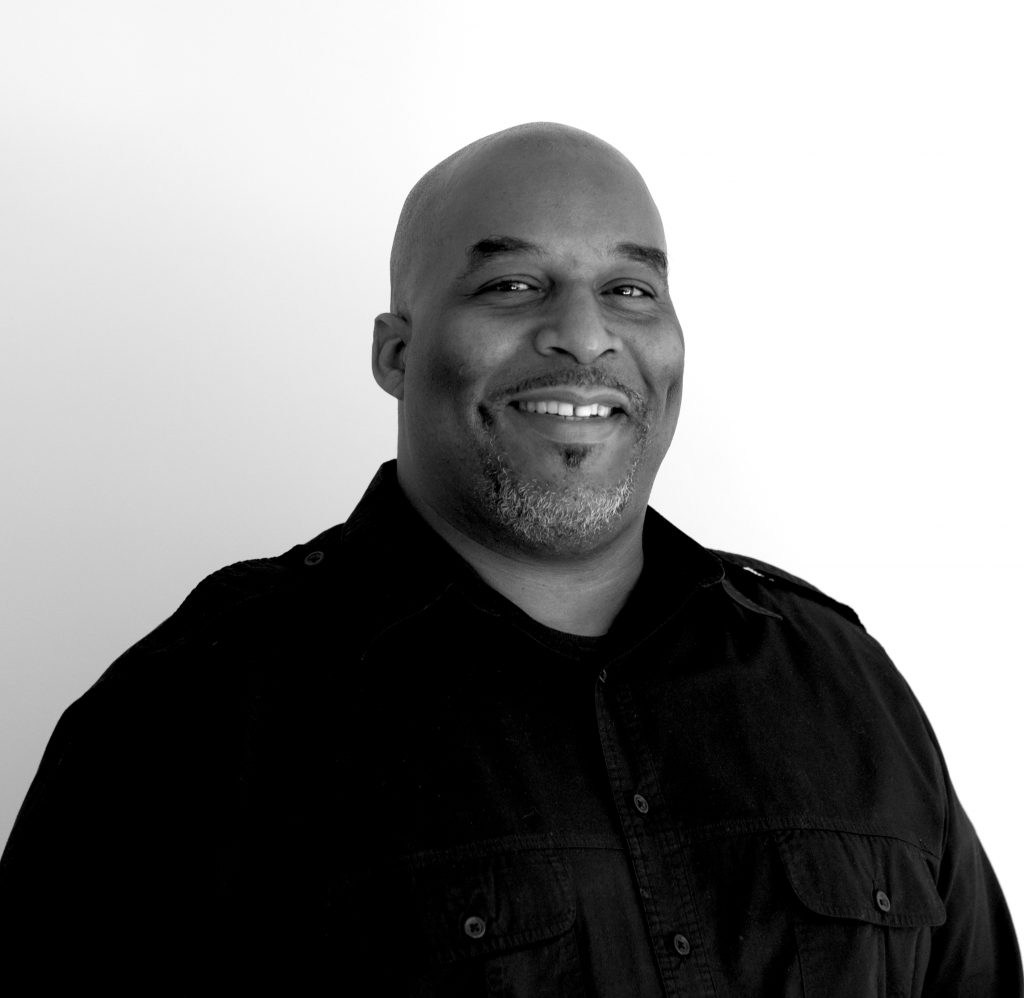 Bill Buffington is the senior pastor of Calvary Chapel Inglewood. His life is a walking testimony of the freedom and deliverance made available through Christ Jesus. He is passionate about the transforming work of the Gospel, especially in the inner city.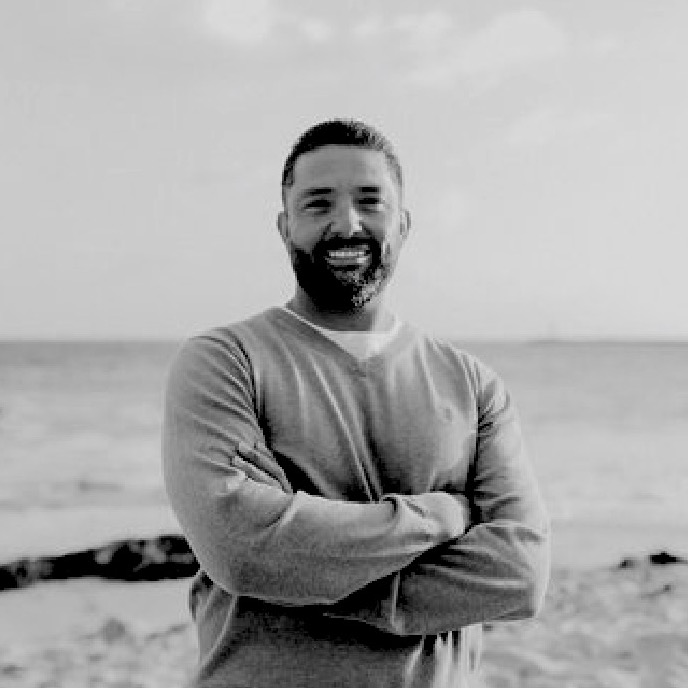 Tommy Cota is the lead pastor of Hope Alive Church in Santa Ana, California. In Tommy's young teenage years, the life he was living led him into darkness and ultimately 5 1/2 years of prison time in the California state prison system. It was during this time that his wife, Diana, began praying for him, and soon after his release in January of 2000, he surrendered his life to Jesus Christ. Tommy was so excited to live his life for the Lord that he enrolled in Calvary Chapel's School of Ministry, and after graduating in 2004, he was brought on staff as an assistant pastor at Calvary Chapel Costa Mesa.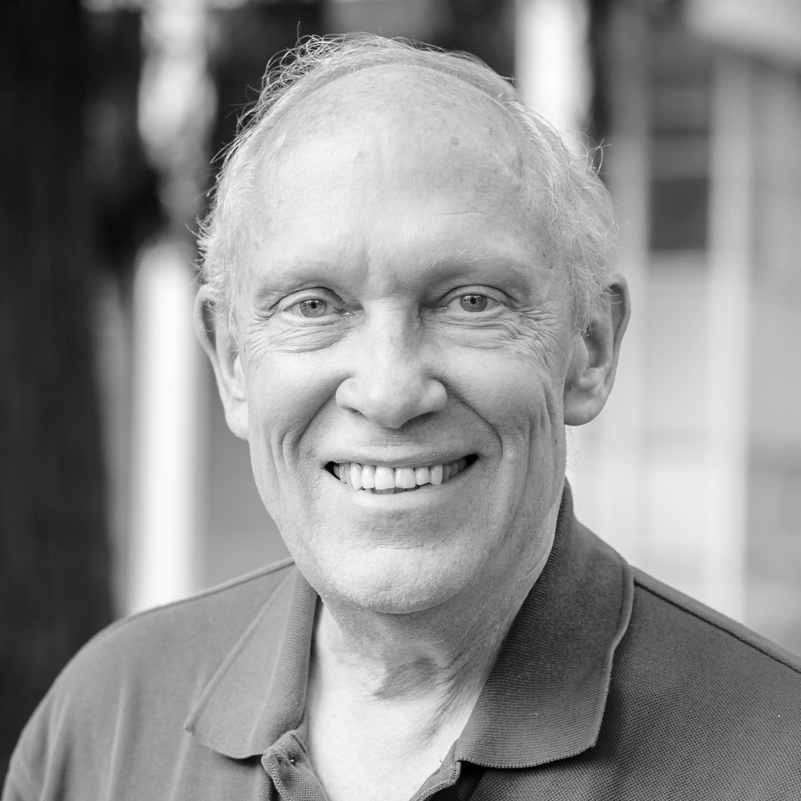 Gerry Breshears has been a professor of theology at Western Seminary since 1980. In addition to teaching and lecturing at a number of colleges and seminaries around the world, he speaks in many churches. He works in leadership in the Evangelical Theological Society nationally and regionally. He is co-author of "Vintage Jesus," "Death by Love," "Vintage Church," and "Doctrine" with Mark Driscoll. He is an elder and a member of the preaching team at Grace Community Church of Gresham, Oregon.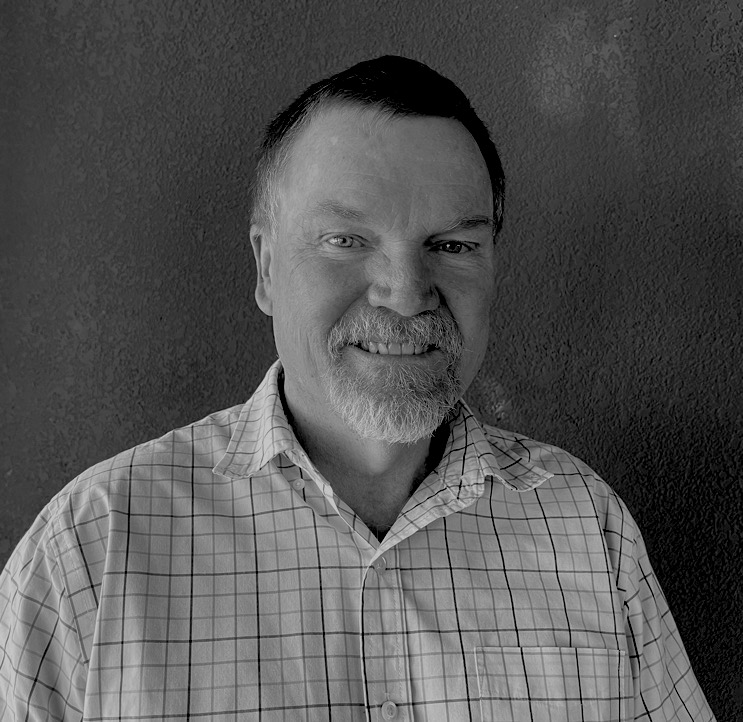 John Bonner is the founder and director of Calvary Chapel Bible College Peru, and the senior pastor of Calvary Chapel Hosanna in Cajamarca. He has served in missions ministry with Calvary Chapel for 40 years in the US, Mexico, Costa Rica and Peru.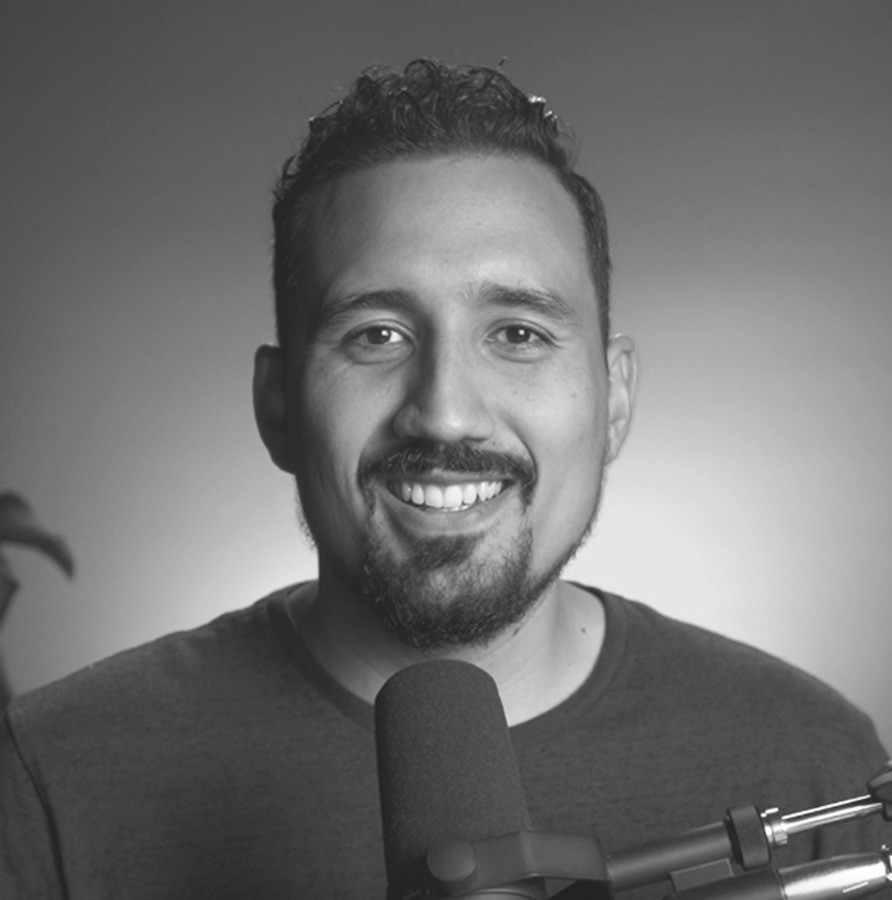 Manolo Matos has served as pastor of Calvary Lima, located in the city of Lima, Perú since 2012. He met Jesus at a summer camp at the age of 17. From that moment on, his greatest passion would be to know God and make him known. He graduated from Calvary Chapel Bible College in 2010, where he would meet his future wife Holly. Manolo was ordained for pastoral ministry in 2012 and since then his focus and vision has been to see people find life and freedom in Jesus.
Brenda Leavenworth
serves as the Reliance Women's Director and has a heart and passion to see women develop a deeper understanding of God's Word and cultivate a sincere, lifelong relationship with Jesus Christ. As an author and speaker, she feels privileged to write many Bible studies and travel to share God's word globally. Brenda graduated from Calvary Chapel University with a bachelor's degree in Biblical Studies and is currently working on her master's with an emphasis in Christian leadership.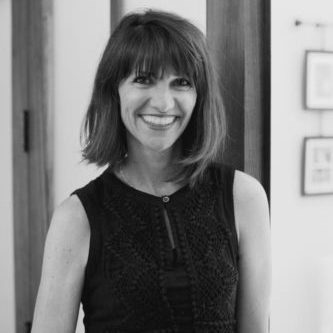 Cheryl currently oversees the Joyful Life women's Bible study at Calvary Chapel Costa Mesa. Cheryl is a frequent speaker at women's retreats and conferences around the world. She has written several books with Harvest House Publishers. It is her joy and privilege to minister biblical truths to women of all ages.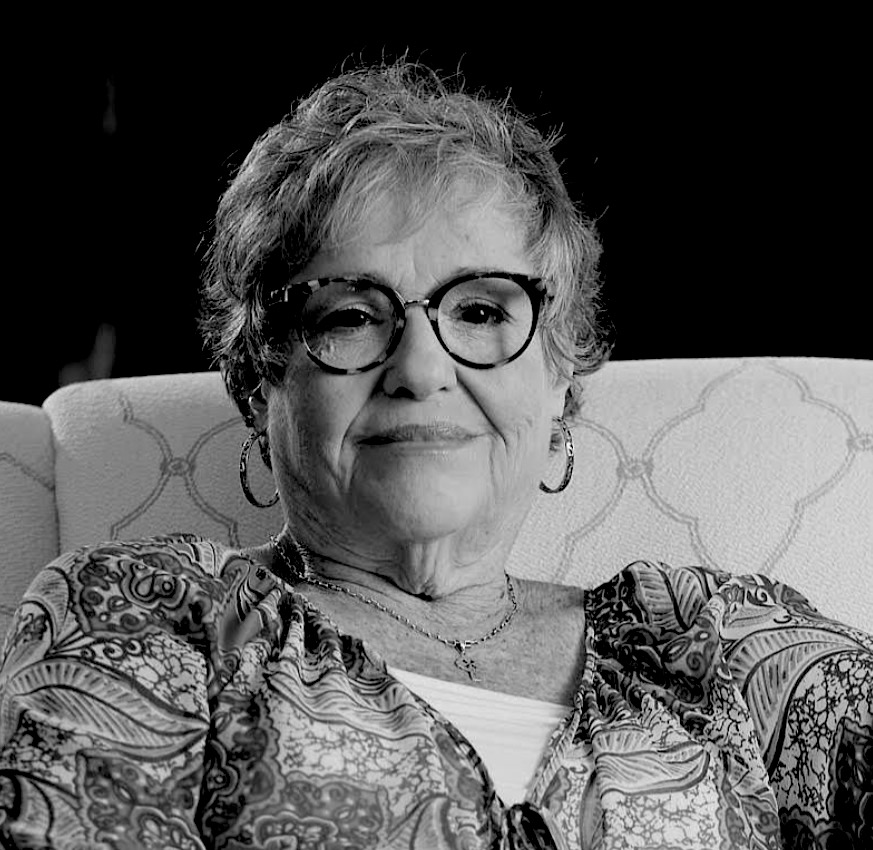 Elyse Fitzpatrick holds a certificate in biblical counseling from CCEF (San Diego) and an M.A. in Biblical Counseling from Trinity Theological Seminary. She has authored 25 books on daily living and the Christian life. Elyse loves to proclaim the good news of the gospel: That Jesus, the Second Person of the Trinity, perfectly obeyed all the Law in our place, suffered in isolation and agony as punishment for our sin, died, and then rose again, all for our justification. Her latest book is Jesus and Gender: Living as Sisters and Brothers in Christ.

A frequent speaker at national conferences, she has been married for over 40 years and has three adult children and six really adorable grandchildren. Along with her husband, Phil, Elyse attends
Grace Bible Church
in Escondido, California.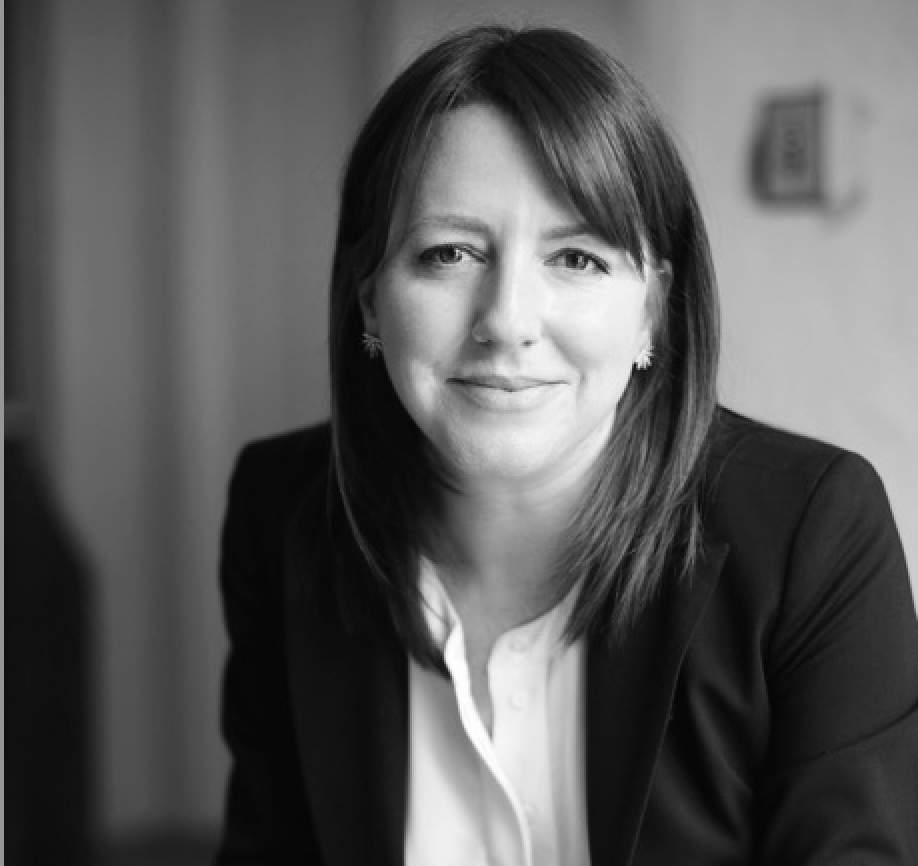 Mary Pero is a ghostwriter, book coach, editor, and book-proposal maker who specializes in helping authors create marketable, literary properties. She is passionate about using the power of story to change lives. YOUR STORY MATTERS. Mary has served the local church as a worship leader in California, Poland, and Ireland, and has a special place in her heart for ministry leaders, pastors, and changemakers. When she's not reading or writing, Mary is drinking coffee and working with her husband on the latest project in their historic home in California.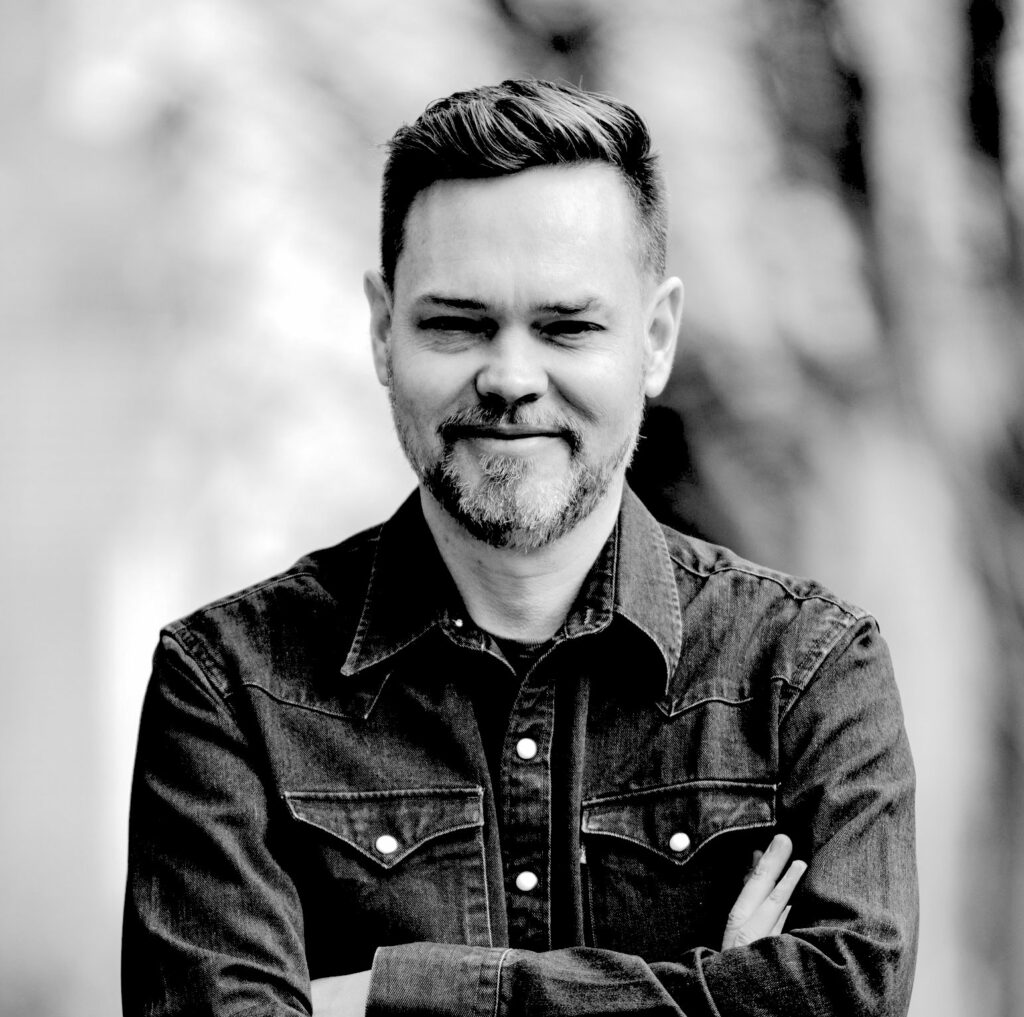 Josh founded Haven City Church in 2017. Prior to planting Haven City Church, Josh was an assistant pastor at Calvary Chapel Costa Mesa serving under Brian Brodersen.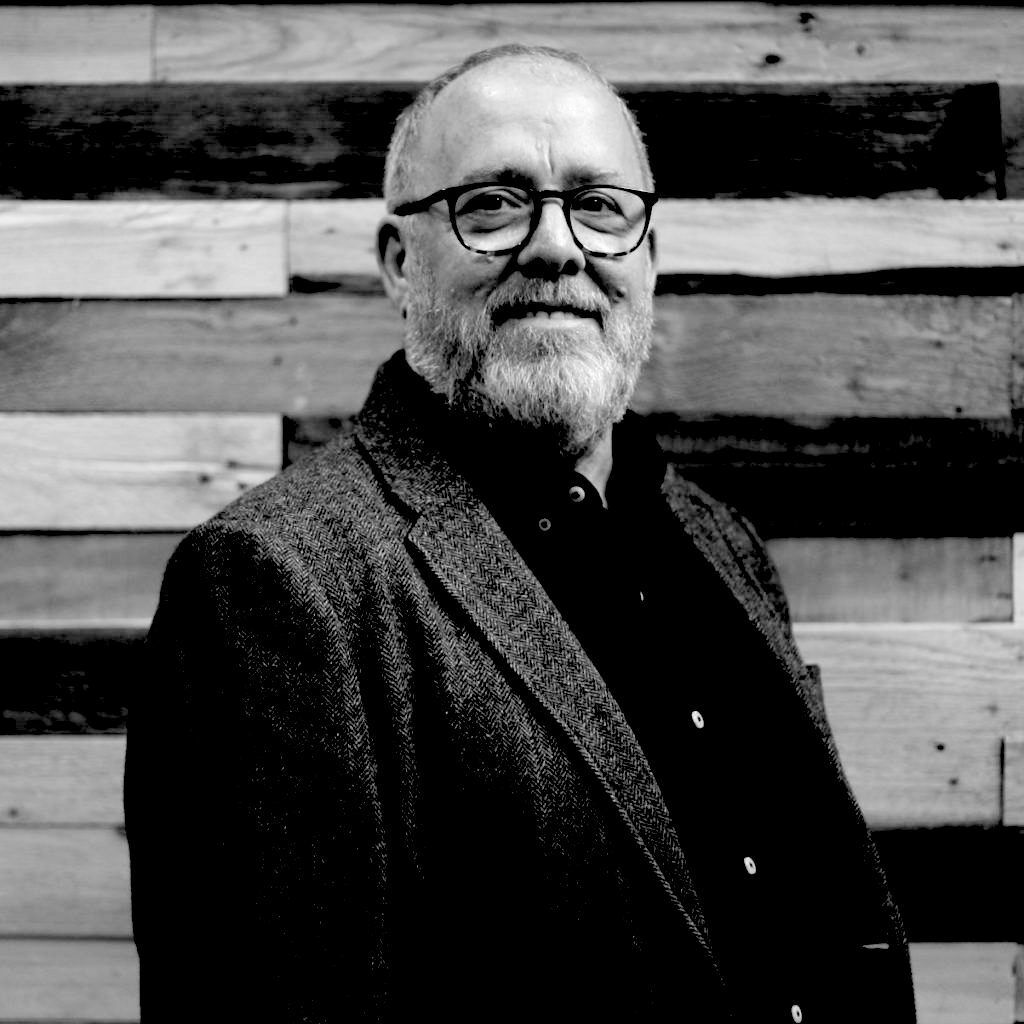 Rod was
saved in 1985 at Calvary Chapel Costa Mesa, and in 1990 God called him to serve at the Calvary Chapel Conference Center in Millstatt, Austria. Thus began 15 years of serving in Eastern and Western Europe. In 2005, he and his family of five moved back to the States where he served as the director of the Calvary Chapel Conference Center in Murrieta, California, until January 2019. During that time, he also served as the pastor of a local church called Cross Culture Ministries. Now he and his wife Zuza are living in Italy, again as full-time missionaries, full of vision and expectation for God to do great things.
Ted Leavenworth planted Reliance Church in 2007 and serves as the main teaching pastor. Prior to starting Reliance Church, Ted was the founder and executive pastor of Revival Christian Fellowship in Menifee, where he served for 15 years. He is a graduate of the Calvary Chapel School of Ministry and has a heart for church planting, helping to plant many churches, both nationally and internationally. He is also leading the Care & Coaching Team for CGN.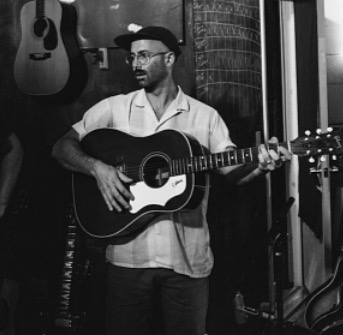 Zach Bolen is a Maryland-born songwriter and the lead singer of the band Citizens. With over 200 published songs spanning a variety of genres, accompanied by widespread international success, his drive for telling stories through song has only gotten stronger. Zach's unique songwriting has been reshaping the way songwriters who write for the church are approaching their own music. He and his wife Natalie have been married for 15 years and have four kids. They live in a cabin in the woods just outside of Nashville in the small town of Nolensville, or as they like to call it, Bolensville.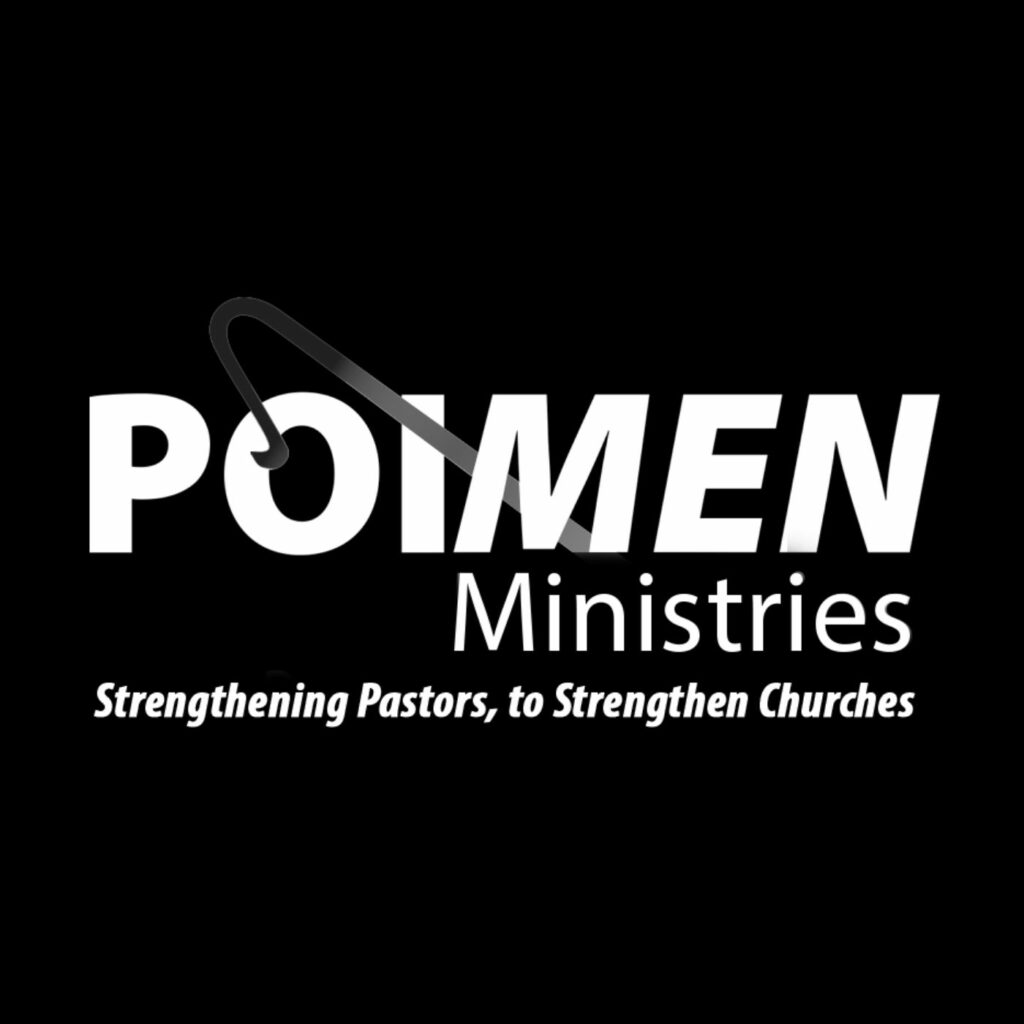 Leadership Coaching/Poimen Ministries
We provide a mentor relationship that helps you turn your God-given vision into action and avoid distractions. Are you doing what God commissioned you to do or do you feel held back? Identify your calling and make a plan that will move you forward through any season of ministry.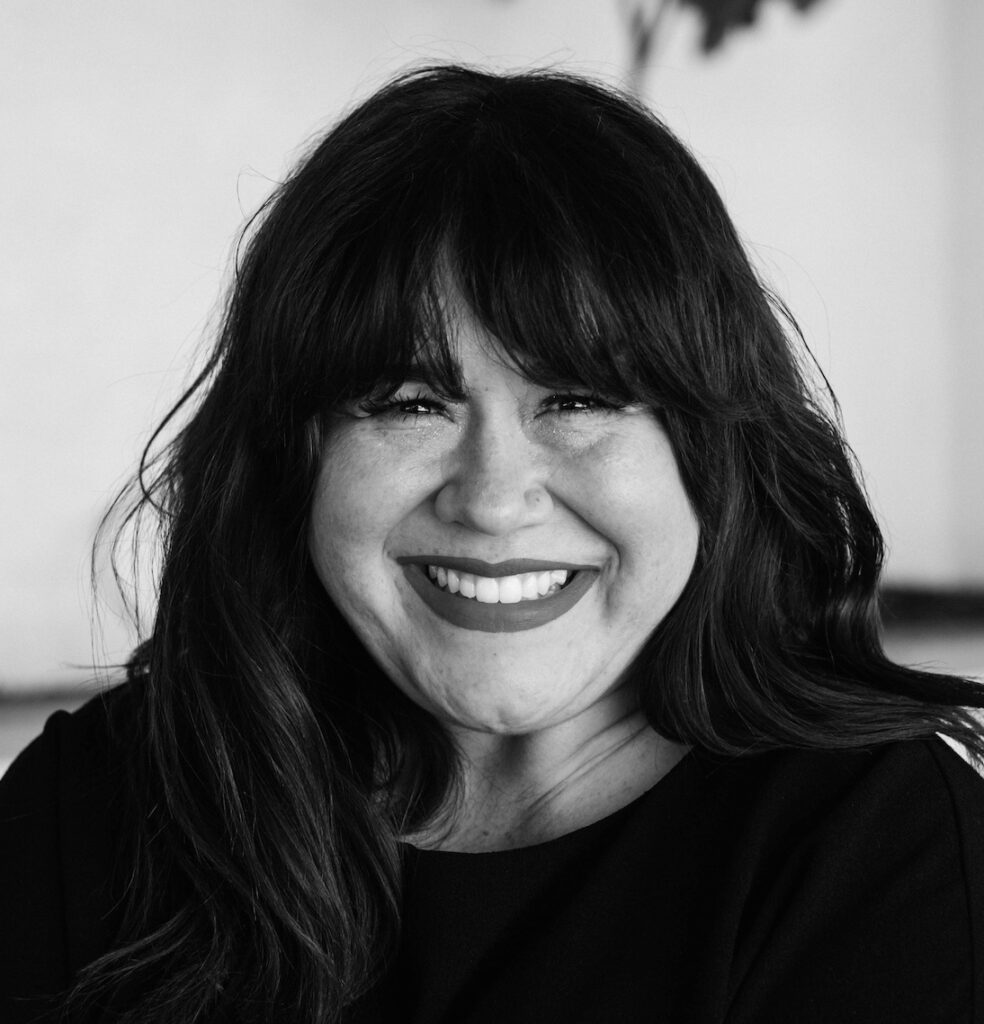 Jillian Rae Saldaña is a native Southern Californian futurist, who believes in the importance of finding one's voice, the power of curiosity, an individual's choices, and setting the course for the world in which we live and love. She is a creative who dabbles in song, dinner parties, and thoroughly enjoys the presence of her friends. Since the birth of her two nieces (Kenzie and Madyn), she believes she can be a catalyst of a cultural movement toward social good. After traveling around the world, there's no place like home. You will always find her listening to a perfectly curated playlist while sipping iced coffee. Jillian loves all things social media + creative writing, and has past experience managing various accounts for nonprofit organizations, churches, and fashion brands alike.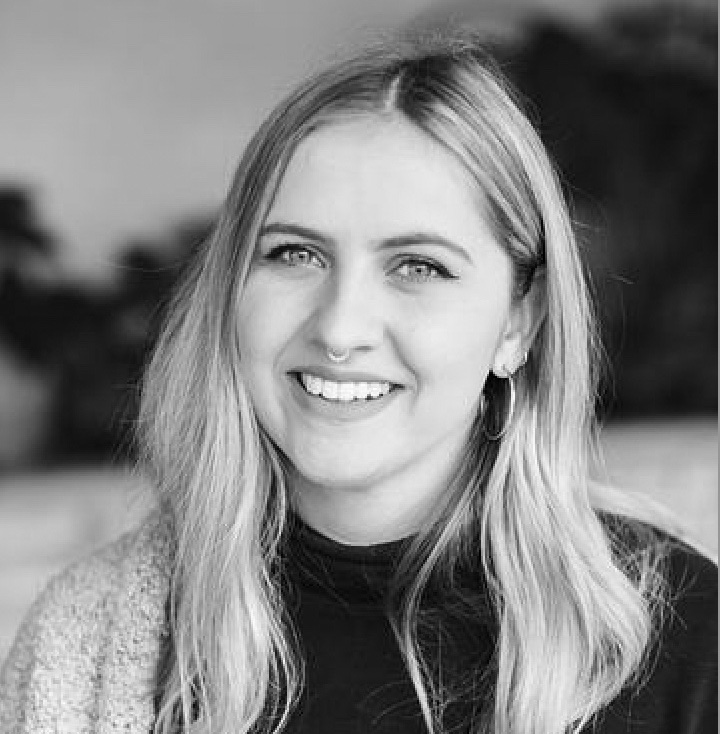 Hannah Colt serves as the Director of Communications at Calvary Chapel Costa Mesa. She operates as a connecter between the church leadership and church body to help craft and share the vision for the church. This includes coordinating gathering structure, organizing creative communications projects, and implementing all communication strategies both in person and online.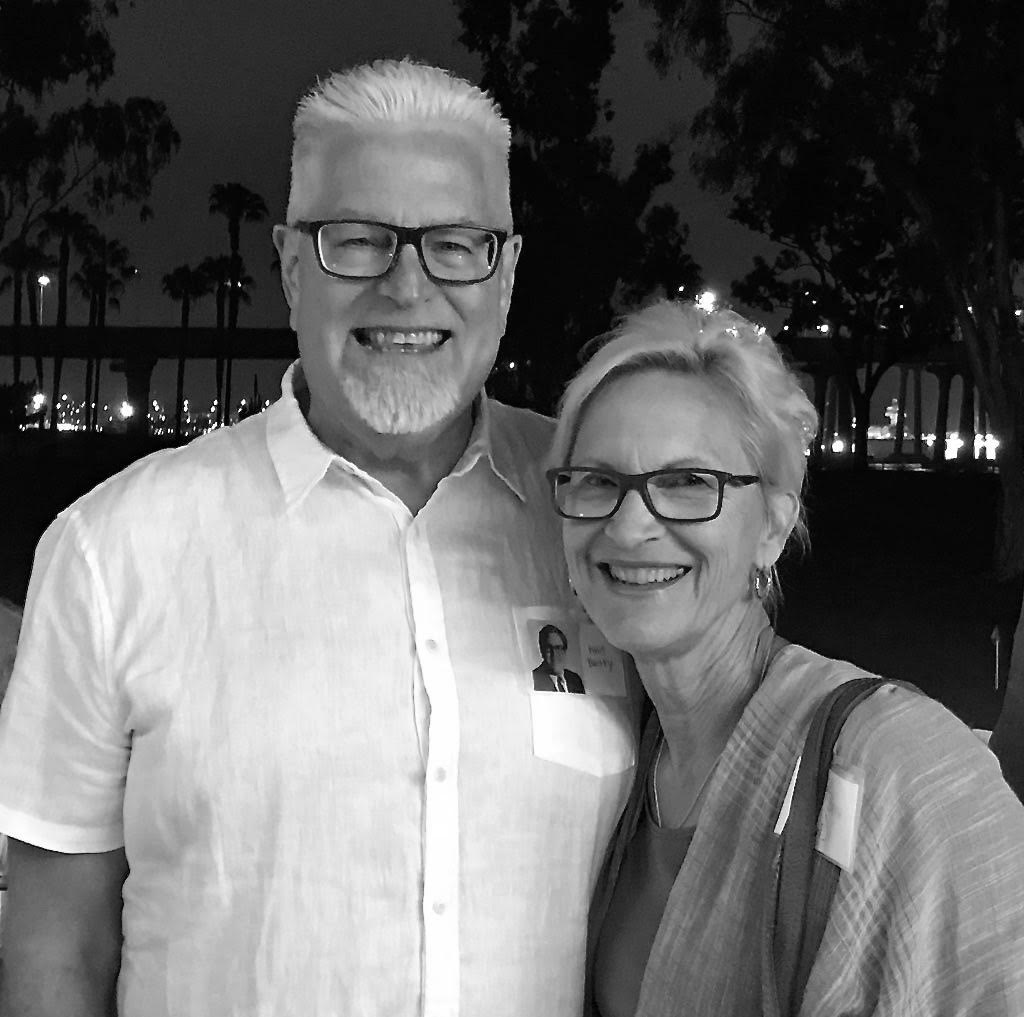 Paul was saved in 1973 at Calvary Chapel Costa Mesa and Lucy at Upland Brethren in Christ Church as a child. Paul and Lucy minister with POIMEN ministries and Acts 19 Ministries, both with an urgent interest in reigniting the Calvary Chapel movement with the power and grace of the Holy Spirit. They are currently consulting with churches and individuals who want to return to the roots of the Spirit's anointing. They have been married for 45 years, with 38 of those in ministry, and have two wonderful children and nine grandchildren.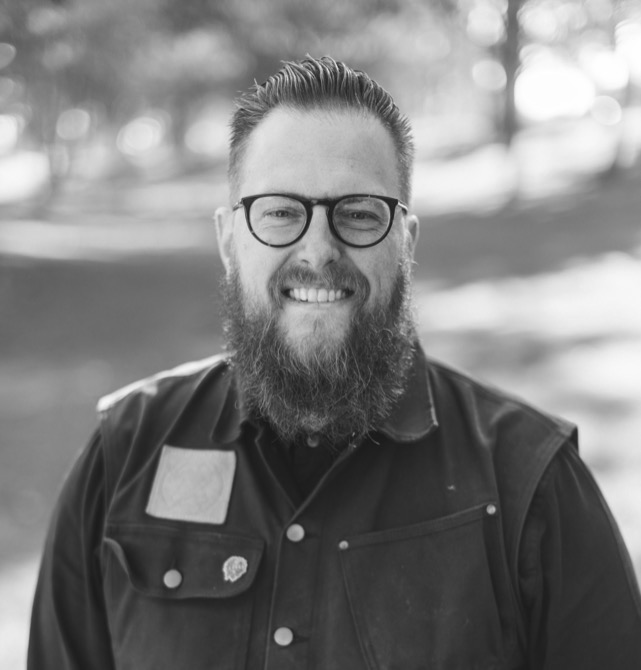 A sinner saved by grace, Conor was called to ministry in 2001 at Calvary Chapel Bible College. From there the Lord called him to the mission field in Siegen, Germany, where he met his wife, Hannah. After marriage and a daughter, Fae, the Lord led them to plant a church in Bristol, England. There the Lord blessed them with three boys, Flint, Dane, and Otis. After eight years on the mission field, the Lord called them back to their home church in 2015. As the Church Life pastor, he and his family want to exhort the people of the congregation on their faith journey. They want to equip people with resources to help them run the race of faith with spiritual strength and endurance.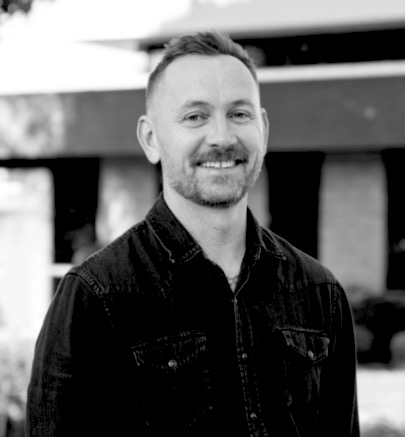 Brian Kelly is a Calvary Chapel pastor and Church planter with a heart for the great commission. For the past twenty years Brian has been involved in church planting and mission work in East Africa, New Zealand, and the United States. Brian has a passion for planting churches and has hands-on experience seeing churches grow from the ground up. Brian has been involved in five church plants, and has been a sending pastor for dozens more. He is a graduate of Calvary Chapel Bible College, and the founder of the CCBC campus in East Africa. Currently, Brian is five months into a new church plant in Florida, where he lives with his beautiful wife Lynne and their three children.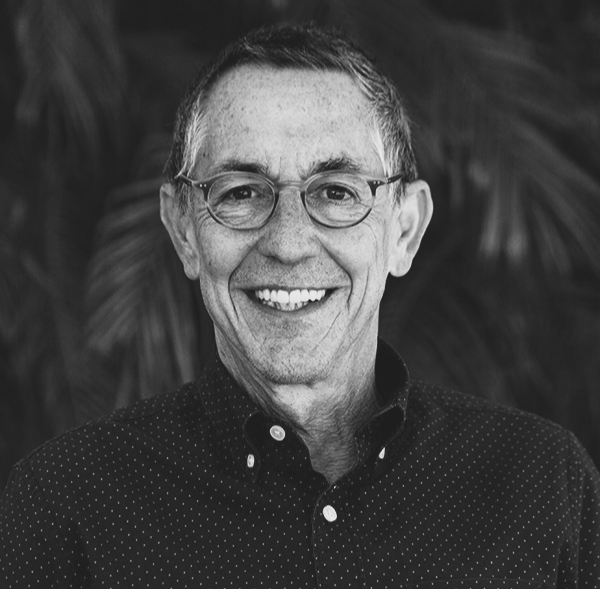 Bruce Zachary was raised in a Jewish home, and came to faith in Christ as Messiah over 30 years ago. He has been teaching the Bible for 30+ years. He and Karen, his lovely bride have been married since 1991, and are blessed by their sons Joshua and Jonathan. Bruce taught at Calvary Chapel Costa Mesa's School of the Bible, and is a graduate of CCCM's School of Ministry. He has been an ordained pastor for near 30 years, and was an attorney for 25 years. In 1996 he planted Calvary Nexus in Camarillo, Ca. where he continues to serve as teaching pastor. Bruce is the author of 17 books, and has directed the Calvary Church Planting Network [CCPN] a global church planting initiative.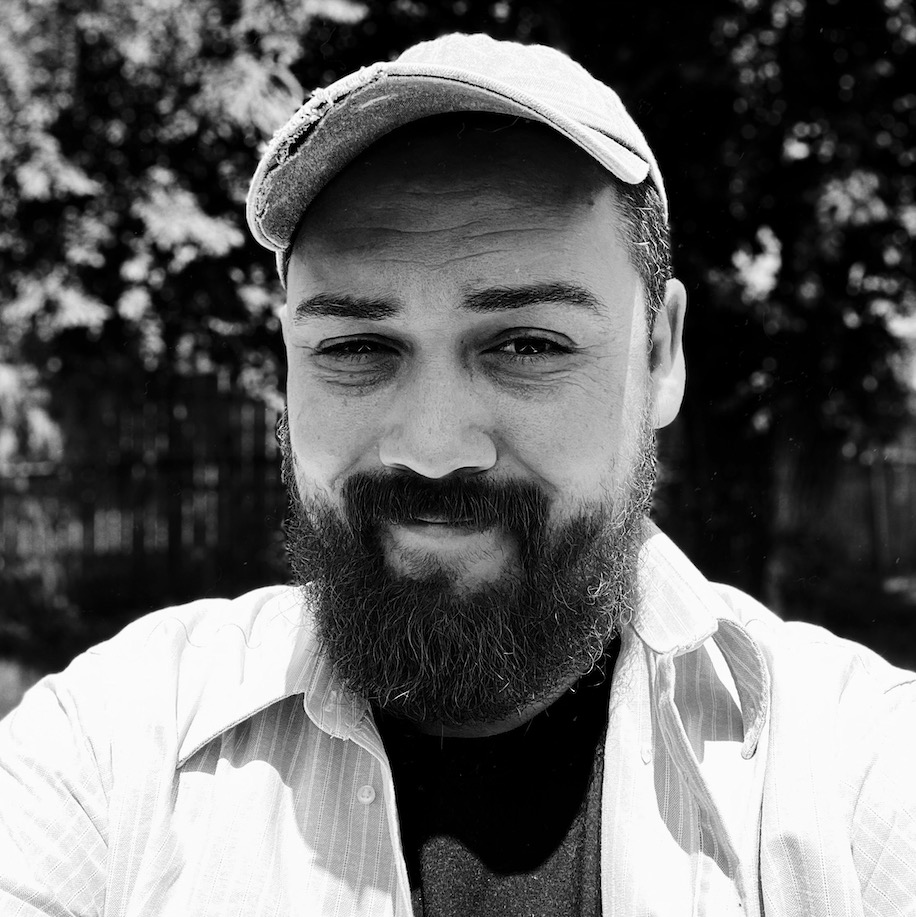 Aaron spent over a decade sheperding youth ministry students in the Way of Jesus. He has served as a middle school pastor, high school pastor, and Bible College teacher. He currently works as Content Strategist / Podcasting Director at Calvary Global Network, and as the director of GoodLion Ministries.
Aaron describes himself as having the heart of a pastor and the hands of an artist, which he expresses in a drive for creating Gospel-centered content through podcasts, writing, videos, and theological courses. He is an avid reader, lifelong learner, and dedicated Bible teacher. Aaron is passionate about helping young people navigate our post-Christian culture, prioritizing the ministry of peacemaking in a divided world. Aaron is most happy when he is mentoring others on their journey with Christ.
Aaron lives in Oklahoma with his best friend Brooklynn and their new son, Jack. His favorite ministry role so far is husband/father.

our 2022 artist lineup. click on any artist to read their bio.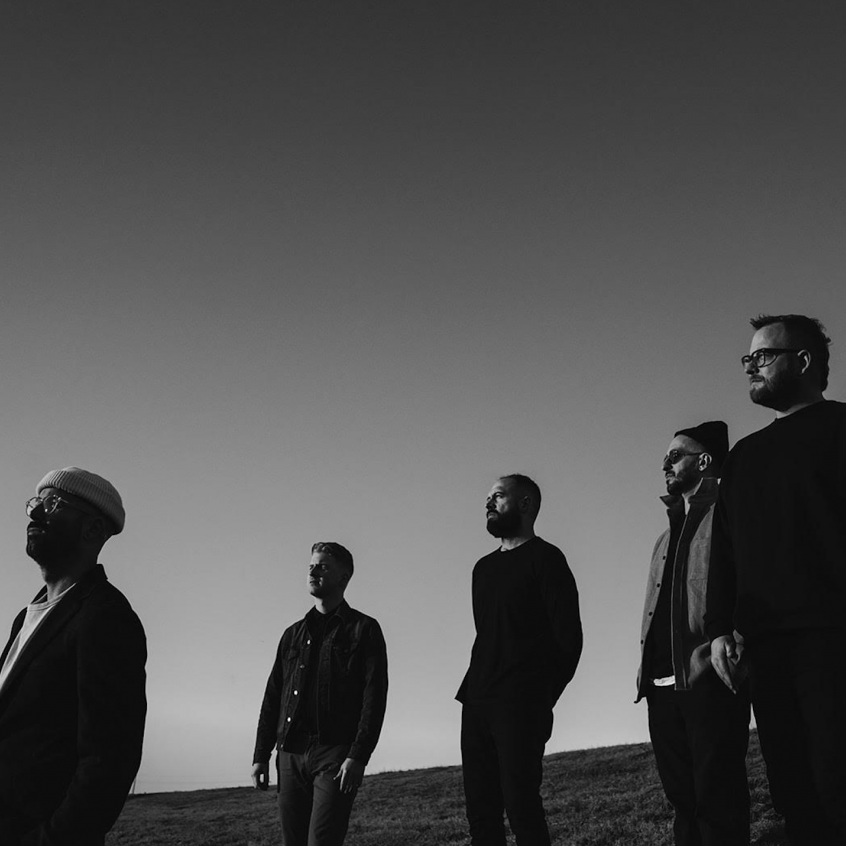 The Seattle-based band Citizens has been breaking molds since their shotgun birth in 2011. Forming just months prior to their debut EP, "Already Not/Yet," Citizens found quick endearment in the hearts and ears of people worldwide with their energetic, alternative hymn arrangements. As their friendship grew, so did their storytelling. Original songs sung out of overflowing wells of joy and dark depths of pain began to surface, and the full force of Citizens began to really take shape. Citizens has never just been any one thing. Over the years, they have received a welcomed embrace in a variety of genres primarily attributed to their commitment to honesty. While every song has not always found itself in the spaces of corporate church singing, Citizens has stayed true to telling the stories of God's grace in their lives. It's always been about writing for more than just the Christians; it's been for the world to hear and know that they are loved no matter what.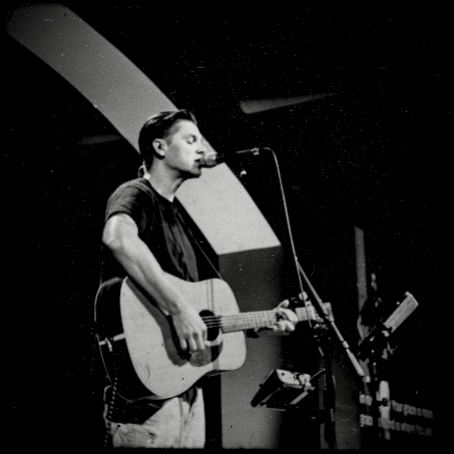 Originally from San Diego, California, Adam Dobbs is currently the executive pastor and worship leader for Calvary South Denver in Littleton, Colorado. Adam grew up serving and leading worship since junior high when he first met his wife, Christina. They have been married for 16 years and have four children: Eden, Asher, Micah, and Valor.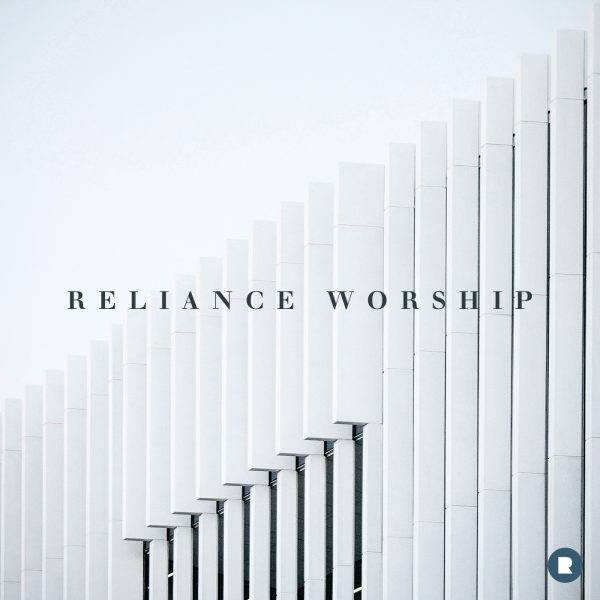 Reliance Worship is a diverse ministry of saints who love to glorify God with song. Formed several years ago at the start of a church plant led by Pastor Ted Leavenworth, their team and sound have grown and evolved over the years in the city of Temecula, California. Reliance released their first EP over five years ago and are working on a forthcoming live EP. They believe that worship prepares hearts to study God's Word and that God's Word prepares hearts to live out an obedient life of worship. In all things, they love Jesus and love His people.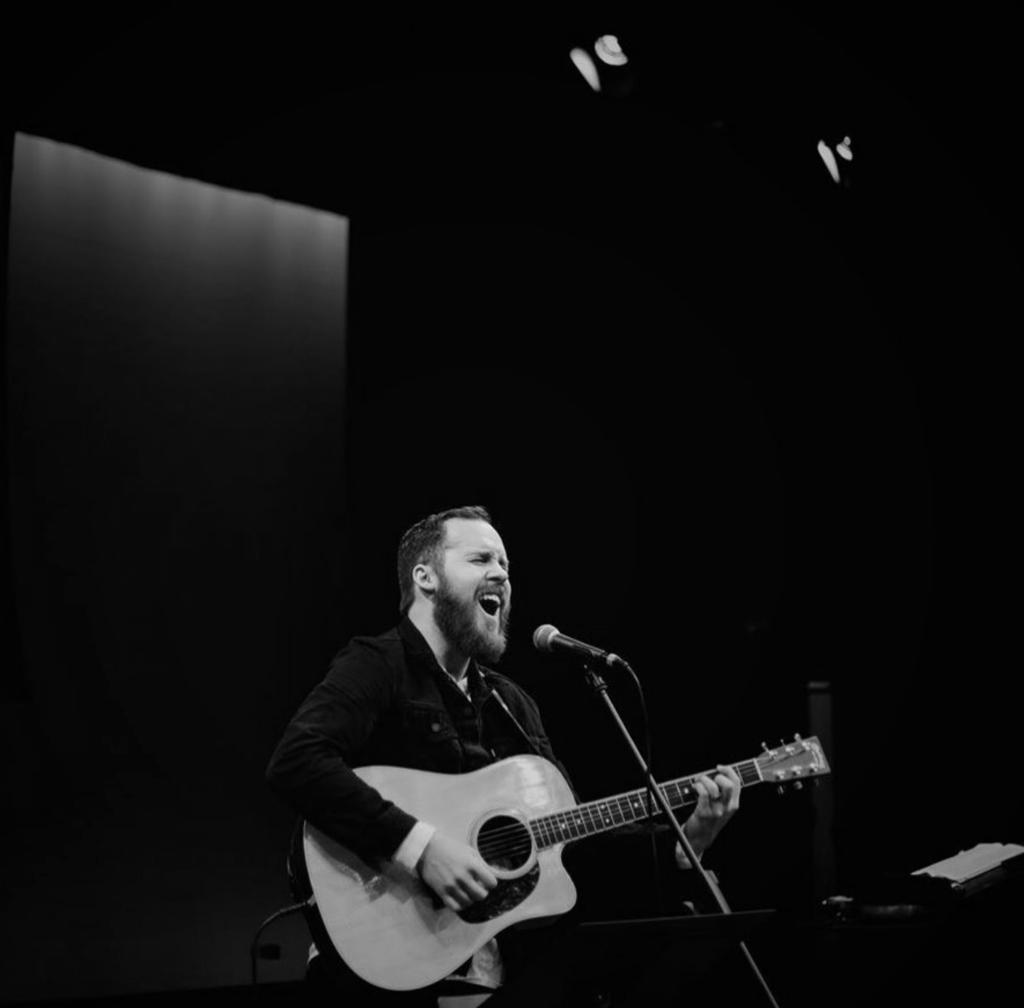 Shay is currently the worship director at Calvary Fellowship in Seattle, Washington. He and his band Ghost Ship have released four records over the past decade. Although the band is now scattered across Seattle, Nashville, and Phoenix, they are still actively writing, recording, and touring the country. Shay has been married to his extraordinary wife, Tess, for eight years, and they have two sons, Wesley and Mickey.

each main session will consist of worship and a 30-minute teaching followed by a 50-minute interactive dialogue with panel conference guests.
5:00 PM – Check-In/Registration
6:00–7:00 PM – Meet & Greet
7:00–9:00 PM – An Evening of Worship/The Exhale
8:00–9:00 AM – Morning Prayer
9:00–10:00 AM – Session #1 Nick Cady
10:00–11:00 AM – Panel Discussion
11:00 AM–1:00 PM – Lunchtime Conversations
1:00–2:00 PM – Session #2 Pancho Juarez
2:00–3:00 PM – Panel Discussion
3:00–4:30 PM – Free Time/Networking
4:30–7:00 PM – Dinner Break
7:00–8:00 PM – Session #3 Ray Ortlund
8:00–9:00 PM – Panel Discussion
8:00–9:00 AM – Morning Prayer
9:00–10:00 AM – Session #4 Dominic Done
10:00–11:00 AM – Panel Discussion
11:00 AM–1:00 PM – Lunchtime Conversations
1:00–2:00 PM – Session #5 CGN Executive Team Panel
2:00–3:00 PM – Panel Discussion
3:00–4:30 PM – Workshops
4:30–7:00 PM – Dinner Break
7:00–8:00 PM – Session #6 Amy Orr-Ewing
8:00–9:00 PM – Panel Discussion
8:00–9:00 AM – Morning Prayer
9:00–10:00 AM – Session #7 Doug Sauder
10:00–11:00 AM – Panel Discussion
11:00 AM–1:00 PM – BBQ Lunch with U-Turn 4 Christ
1:00–2:00 PM – Session #8 Tony Clark
2:00–3:00 PM – Panel Discussion
3:00–4:30 PM – Workshops
4:30–7:00 PM – Dinner Break
7:00–8:30 PM – Session #9 Tim Chaddick
8:30–9:00 PM – Extended Worship with Special Guest: Citizens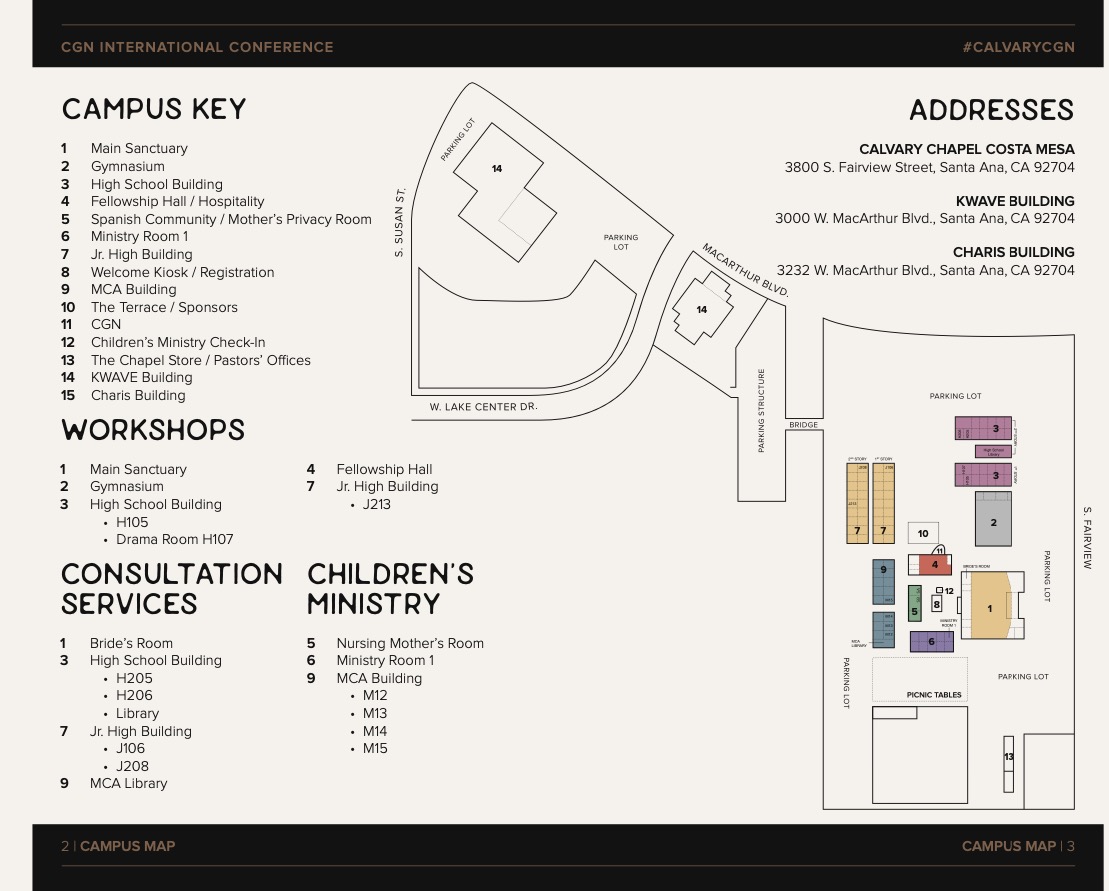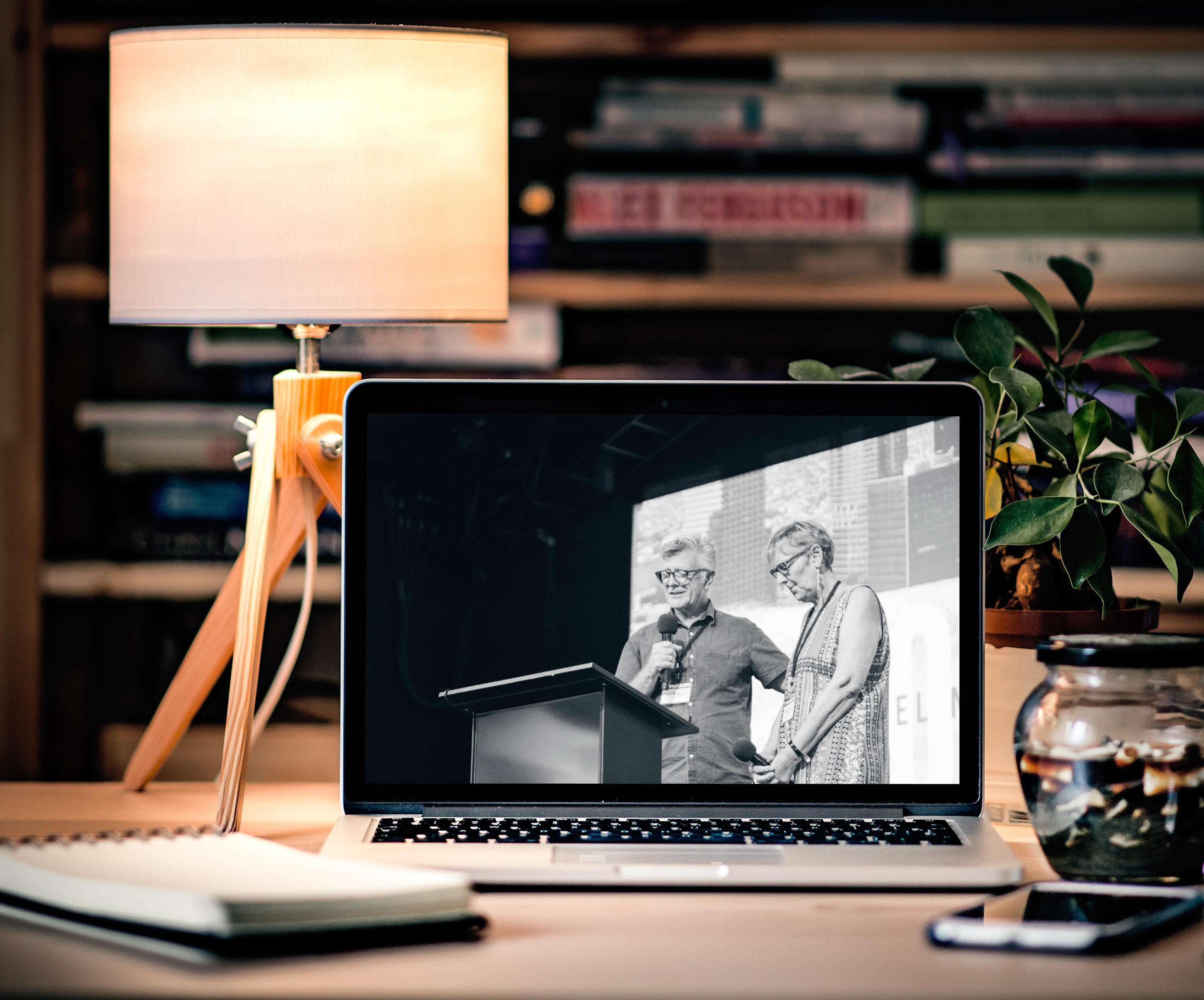 For those who choose to attend online: In addition to getting all main sessions live and on-demand after the conference, all online attendees will receive:
Exclusive after session interviews will be broadcasted to online attendees.
Special live stream workshops, exclusively for the online community.
Three exclusively online Spanish-only workshops.
Chat with other attendees watching the live-stream.
Online Workshop Schedule
(Schedule reflects Pacific Time Zone)
Note: Speaker sessions will be archived and accessible to registrants here on this website.
Tuesday
June 28 | 3:00-4:30 PM
Josh Turansky
Church Planting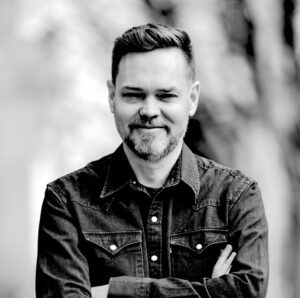 Wednesday
June 29 | 3:00-4:30 PM
Aaron Salvato
Shepherding Young Christians Through Doubt/Deconstruction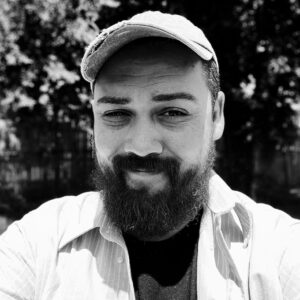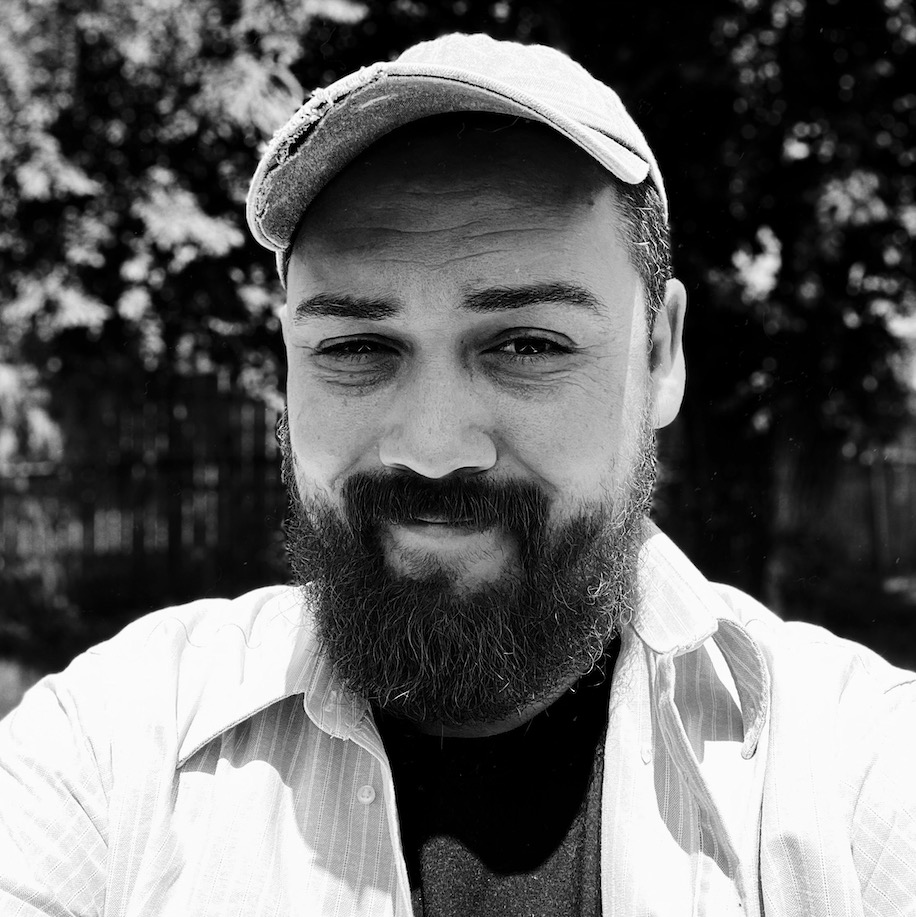 Spanish Online Workshop Schedule
(Schedule reflects Pacific Time Zone)
Monday
June 27 | 3:00-4:30 PM
Manolo Matos
"Developing a healthy team"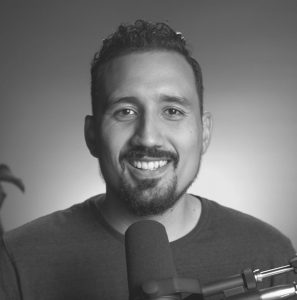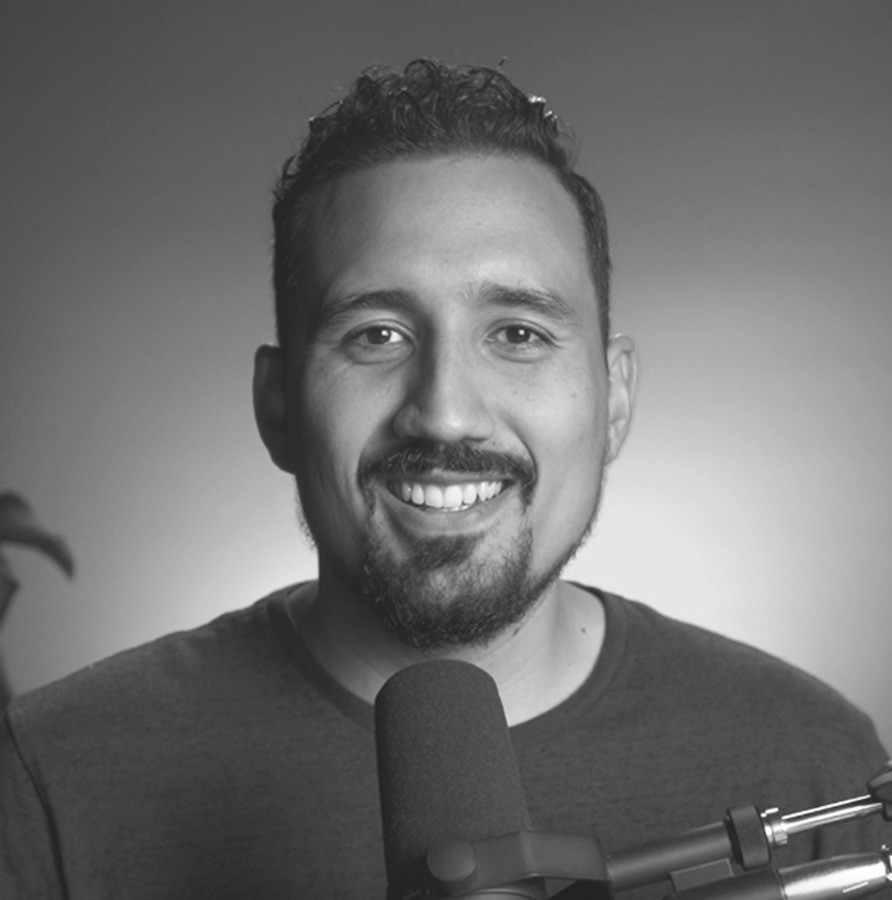 Tuesday
June 28 | 3:00-4:30 PM
John Bonner
"Oh to be like the church in Antioch!"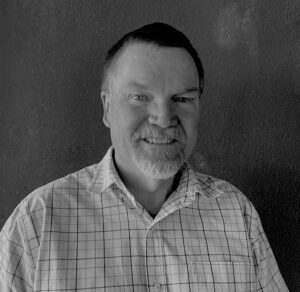 Wednesday
June 29 | 3:00-4:30 PM
Raul Cervera
"God will see his work through the end"

Forty-five minutes of instruction, followed by 45 minutes of roundtable discussion: The "roundtable" portion of the gatherings will vary moderately and will include questions and responses, followed by dialogue with the facilitators and participants.
Tuesday, June 28
Cultivate: Church-Planting Roundtable with Nick Cady and Team
Calling all church planters! Leaders of the Cultivate program will lead a discussion about the rich heritage of church planting in Calvary Chapel, and what we are doing as a network to encourage, assess, train, and support church planters.
Soul Refresh: How We Can Get Traction Again with Ray Ortlund
The Bible speaks of "newness of life" (Romans 6:4). But sometimes, our Christian journey can feel more like "stuckness in death." How does our gracious, merciful, non-uptight Lord lift us from our "stuckness" into His newness? Let's talk about it. Let's be honest about it. Let's dare to believe that our future can be better than our past. And it has nothing to do with us proving ourselves to God. It is all by His grace, and His grace alone!
How Does the Church Make Disciples? with Tim Chaddick
In the Bible, followers of Jesus are called Christians three times, believers 15 times, and disciples 235 times. Therefore, we need to understand what discipleship is and how it pertains to the whole church since it is so important to Jesus. In this workshop, we will debunk some myths about discipleship, explore what it is truly about, how leaders can structure the church for disciple-making, and help every member know their role within it.
Why Do I Need to Confess Sins? Jesus Already Paid for Them with Gerry Breshears
First John 1:9 says, "If we confess our sins," to receive forgiveness. With a full biblical-theological understanding of sin and confession, this passage can bring astonishing healing to people's lives. We'll correct common mistakes like, "If we forget to confess sin, it means we are unforgiven," on one side, and "This verse only applies to unbelievers coming to faith," on the other.
Marriage and Family with Brian and Cheryl Brodersen
During our time together, we will be talking mostly about the grace and faithfulness that God has shown us over the years. We have learned a few simple things that we think will be helpful for you as you walk together in your marriages and ministries in this season and beyond.
When Faith Fails with Dominic Done
In this workshop, Dominic will be unpacking our current cultural trends toward deconstruction. How do we understand this moment? How do we pastor people from doubt to faith? Scripture teaches us to 'show mercy' toward those who doubt (Jude 22). But what does this look like theologically and practically?
Wednesday, June 29
You Need a Helper with Elyse Fitzpatrick, Cheryl Brodersen and Brenda Leavenworth

Into God's good creation, the Lord said, "It's not good for the man to be alone." So He made a helper who would be exactly what Adam needed in order to fulfill God's commands and flourish. In this workshop, we'll consider why men, especially pastors, need a helper in order to fulfill the Great Commission. We'll consider what a helper is, the surprising ways this help is seen throughout the Bible, and how you can begin to access the help God has provided..
The What, Why, and How of Sabbaticals with Ted Leavenworth, Nate Holdridge, and Conor Berry
In this workshop, we will explore the various types of sabbaticals, case studies supporting their necessity, and the practical steps for their planning and execution. You will discover the Biblical foundation of sabbatical rest, the physiological and spiritual benefits of sabbaticals, and the practical steps to help you and your board implement a strategic plan for sabbaticals, to the glory of God and the health of the church.
Current Cultural Issues with Amy Orr-Ewing
In our cultural moment, there are a number of large-scale shifts in thinking that we as churches need to track with if we are to be faithful to the Great Commission of Jesus. In this workshop, we will explore two in particular: Deconstruction and the "Intersectionality Thinking" that undergirds many of the challenges and opportunities facing us in the mission of the church.
Preaching Gospel Culture with Mike Neglia, Nick Cady, and Tim Chaddick
The tone and content of our pulpits play a vital role in establishing the culture of our churches. In this workshop, they will discuss practical steps in relation to sermon preparation and delivery, as well as philosophical approaches to vulnerability, honesty, and the role that confession plays in creating church ecosystems of Gospel Doctrine and Gospel Culture.
Intentional Formation and the Sunday Gathering with Char Brodersen, Jordan Taylor, and Hannah Colt
Churches and church leadership face an upward battle, when it comes to forming and discipling people in the way of Jesus. Social commentators are currently talking about how significantly we are being shaped by technology, social media, and 24/7 news – we are being formed and "discipled" in a specific narrative about the world and our own place and purpose in it. Our responsibility is not to fight information with more information but with counter-formation in the way of Jesus. Since this is the case, we believe that we must be very intentional about each moment of the Sunday gathering – from welcome to close- in order to form our people in the way of Jesus. Please join us as we share about how we shape our most important gathering with Gospel intentionality.
What Do We Mean When We Say Gospel-Centered Worship? with Adam Dobbs and Zach Bolen
Join Zach Bolen and Adam Dobbs for an in-depth open discussion on what it means to be gospel-centered in our worship and how the gospel brings intention to our worship services and forms how we live and respond in song.

CGN is excited about a new highlighted feature at this year's conference. This will be a structured time frame during which you can join some of our conference speakers for an informal conversation over lunch on campus at CCCM with 20-25 other conference attendees who sign up for the lunchtime meeting. There will be an additional cost of $15. You can choose one lunch from the list below.
Monday, June 27
Executive Pastors: Jordan Taylor and Adam Dobbs

Dominic Done

Brian and Cheryl Brodersen

Tuesday, June 28
Gerry Breshears

Tim Chaddick

Tony Clark


Social Media Consultation/Jillian Saldana
If you are looking to improve your social media planning or expand your presence across more platforms, you can sign up for one of the open consultations with a Social Media Manager. We can help provide tools to boost your reach, organize your methods, and help you deliver better content, as you fulfill your commission as a church leader.
Leadership Coaching/Poimen Ministries
We provide a mentor relationship that helps you turn your God-given vision into action and avoid distractions. Are you doing what God commissioned you to do or do you feel held back? Identify your calling and make a plan that will move you forward through any season of ministry.
Developing Missionary Support/Jeff Jackson
Whether your church is already fully engaged in global missions or you're thinking about a first step, it would be an honor to help you move things forward. I've helped church leaders understand and impart global missions vision, write missions policies, establish missionary care vision and structures, and establish or integrate short-term teams into a long-term strategy.
Church Administration and Pastoral Care/CGN Leadership Care/Coaching Task Team
We are available during the conference for consultation. This may include coaching in areas of logistics, staffing, board structure, budgeting, etc. Or confidential pastoral care for you or your staff.
Consultation with a Book Coach and Ghostwriter/Mary Pero
Are you thinking about writing a book? Do you have questions about how publishing works? Are you wondering if writing a book is the right step for you? Mary Pero specializes in helping authors navigate the writing and publishing process with ease. Mary will be available during the conference to answer questions, offer feedback, and provide strategies to help you take the next step on your writing and publishing journey.
Acts 19 Ministries/Paul Berry
How to ignite, or re-ignite, Holy Spirit power in your church. Are you missing the essential power of the Holy Spirit in your ministry? Do you feel dry and without a visional compass for your church or ministry? Come and get help tapping into what the Holy Spirit has been waiting to develop in your life and church. We help churches, ministries, and individuals get back to the foundational power of the Holy Spirit, how to develop Church Intercessory Prayer groups, how to choose the right Worship leader, and how to set your congregation on fire for Jesus.
Prophetic Prayer
Are there things that you are talking to God about but nobody else knows? Have you ever said, "I just need to hear from the Lord" in various situations? Are you in need of a word of prophetic encouragement? The Lord knows the cry of your heart! Come and let the prophetic prayer team pray over you! Let your heart be lifted and come prepared to hear from the Lord! He is always ready to encourage you through His Word and through other believers.

What you get:
– Access to conference, either in person or watching online (virtual access).
– After the conference, get all the archives of sessions, panels, interviews, and workshops, free to watch forever.
– Get access to the exclusive content package and a special collection of videos created by our conference speakers to dive deeper.
Pricing:
Register
exhibitors
If you would like to request a table in our Expo Area at this year's conference, please fill out the form by clicking on the button below.
Table Request
book list
A curated list of books suggested by our conference speakers and CGN leaders.
Book List
media packet
Promotional graphics to help you promote the conference with your church.
Media Packet

CGN is a family of churches working together to proclaim the Gospel, make disciples, and plant churches.
We work collaboratively for Gospel-centered renewal, providing leaders with relationships and resourcing as we follow the way of Jesus. We're committed to being a part of something bigger than just one church. We're a family consisting of churches and ministries across national and denominational borders.
Together, we strive for the renewal of all things through the Gospel of Jesus Christ. We believe the best way to do this is through providing relationships that will help disciples of Christ serve together and resources that will help disciples serve well.
Our mission is rooted in the core Great Commission emphases, which are the chief ways the church participates in the Missio Dei (mission of God). These emphases are: Proclaim the Gospel, Make Disciples, Plant Churches.
We work together for Gospel-centered renewal, providing leaders with relationships and resourcing as we follow the way of Jesus.