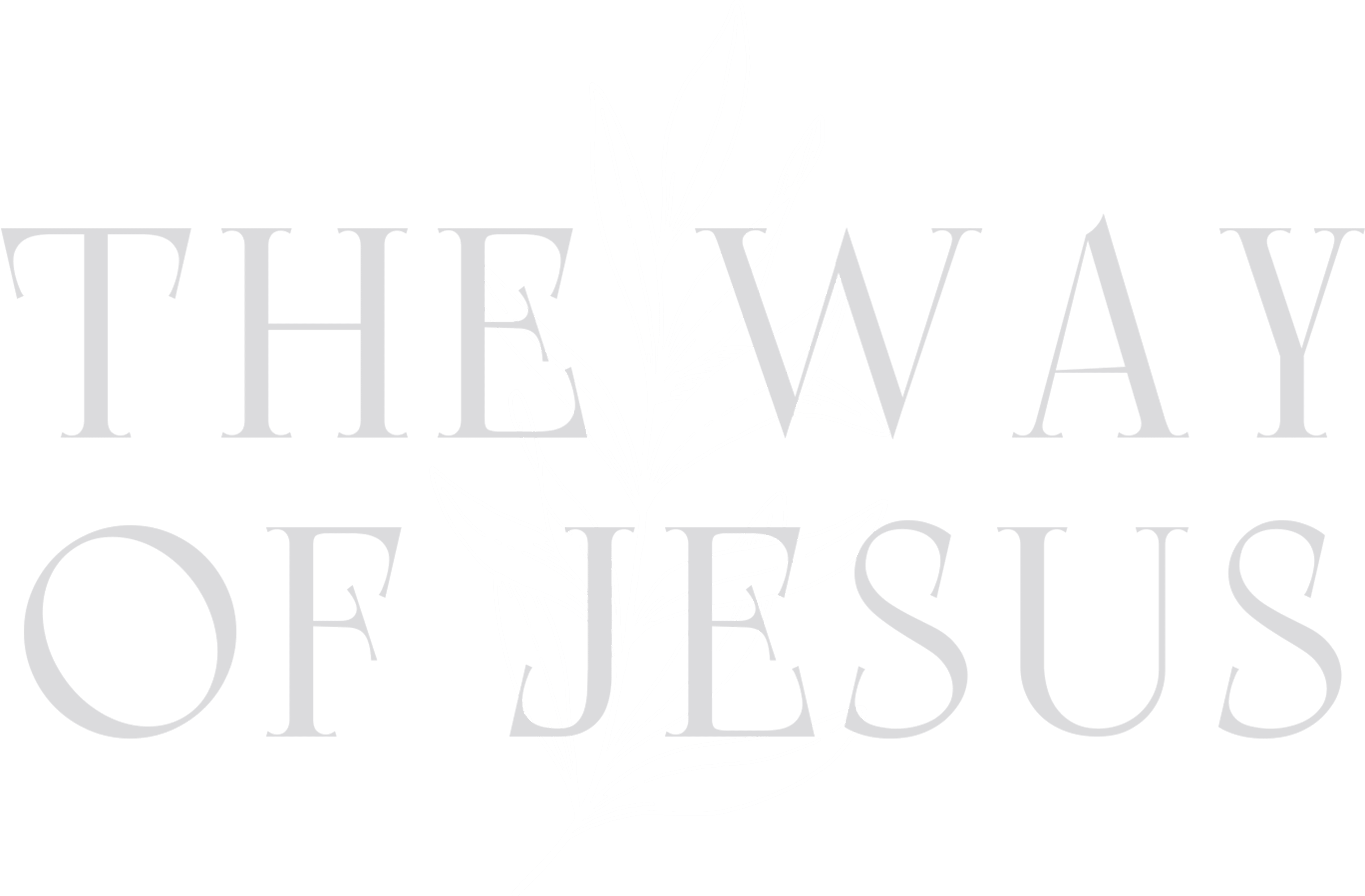 Brian Brodersen shares about the heart and vision of the conference.
This past year has been divisive to say the least.
With such unique challenges coming from every level of culture, we sensed a strong need to come back to the "way of Jesus." Early believers identified themselves by "the way," Jesus modeled and taught "the way," and it's only "the way of Jesus" that can bring reconciliation, healing, and peace to an increasingly broken and dark world.
Each speaker this year brings a unique perspective on the theme and how the Church must reflect the model, message, and method of the "way of Jesus."
A highly
interactive conference, designed for maximum relevance.
Response to last year's message/discussion format was so positive, we're bringing it back for this year! Following each session, each speaker will participate in a discussion with key CGN leaders, diving deeper into their take on the "way of Jesus."
We will also offer specialized training tracks focusing on various aspects of ministry leadership.
All registrants will get lifetime access to all sessions, discussions, and training track archives.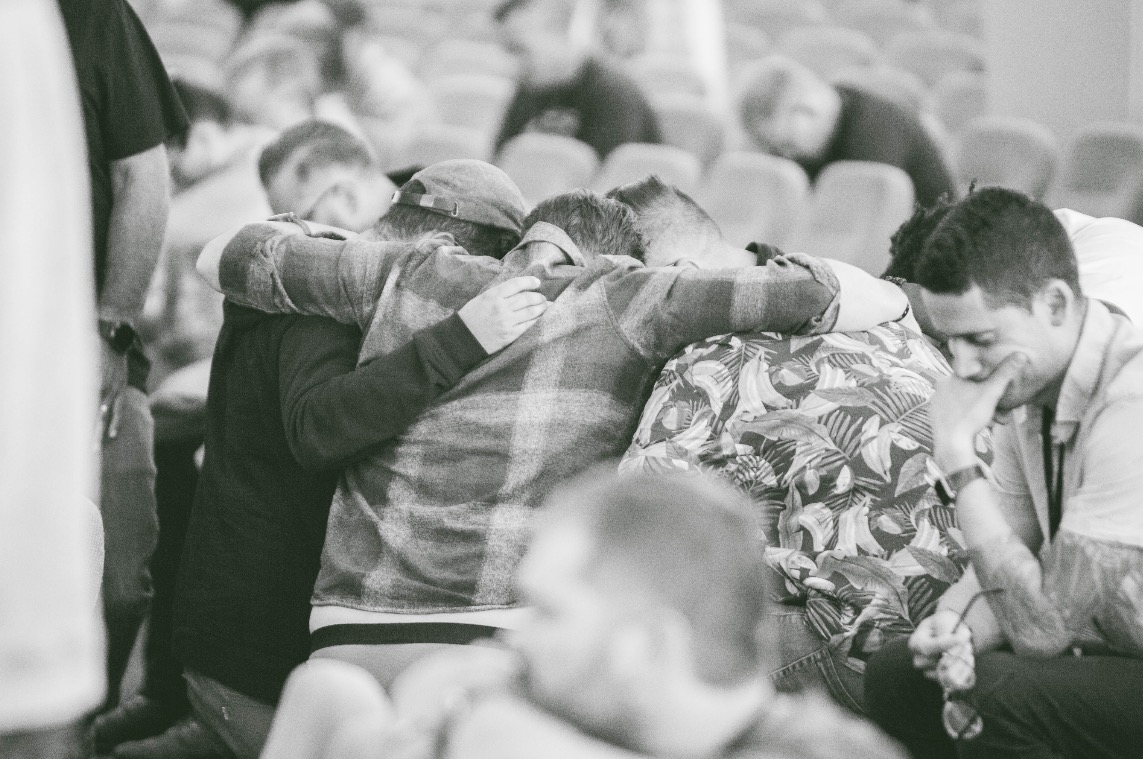 As we gather, we will observe all CDC guidelines for Covid-19 throughout the in-person conference, providing a safe environment for all attendees. Orange County is currently extremely low on covid spread right now, and we expect to be fully open as a community two weeks before the conference dates!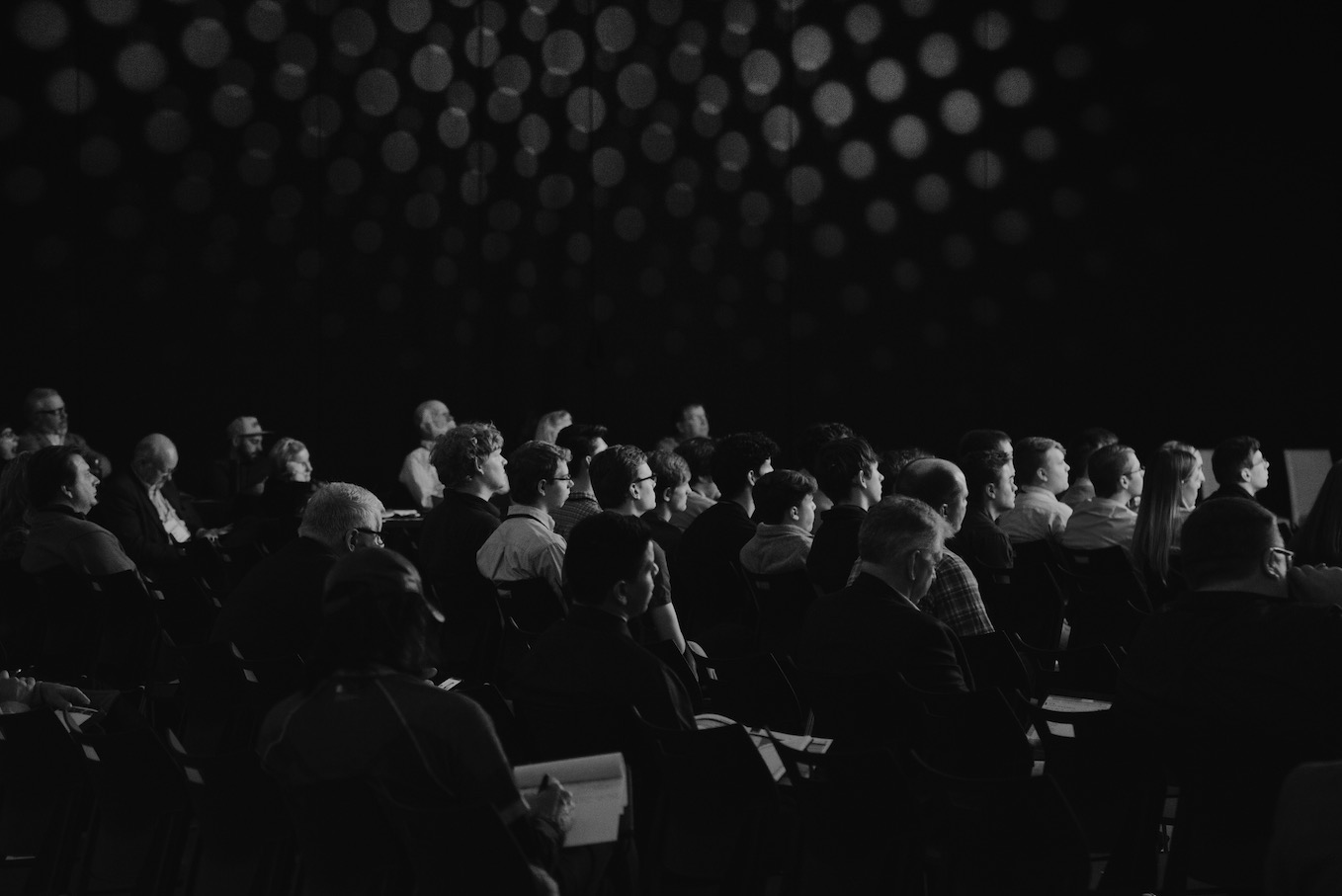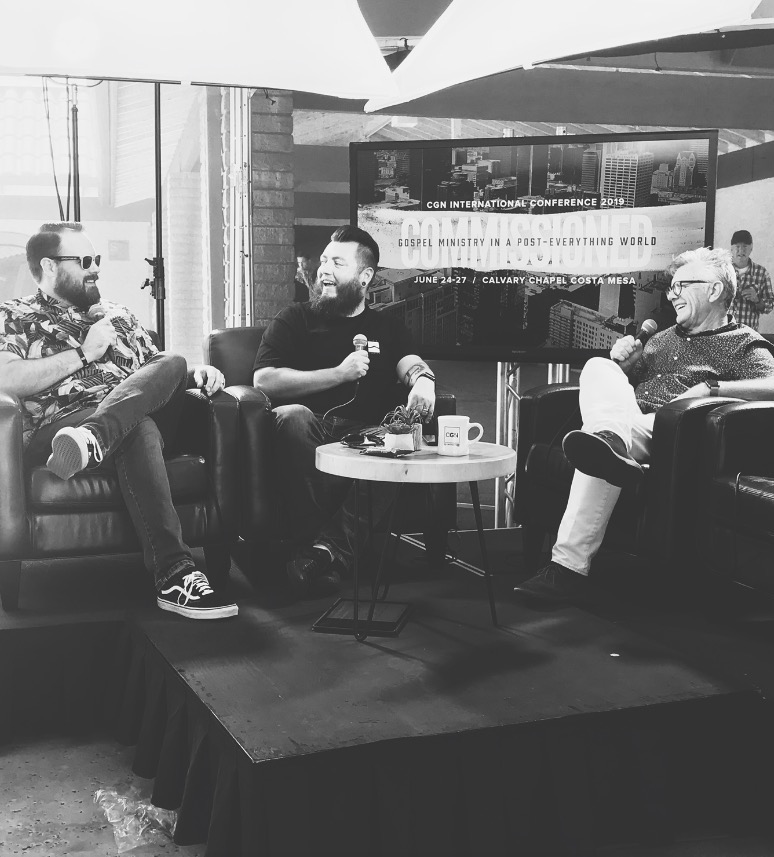 The CGN International Conference has always been a refreshing time of teaching, fellowship, worship, and prayer, and this year is no different. Our vision is to express the love of Christ, train church leaders and enjoy the diversity and unity of the Church both in-person and online.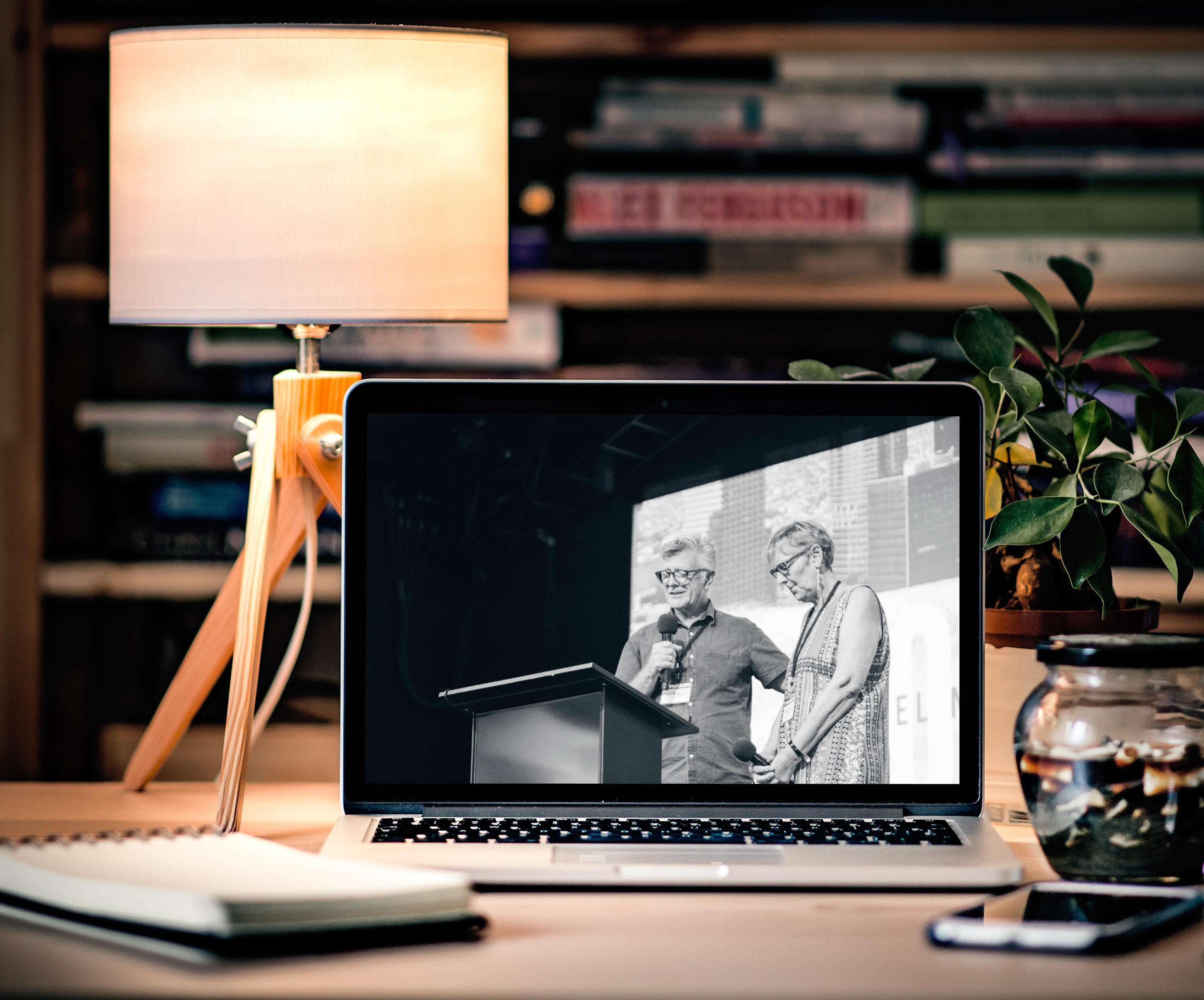 For those who choose to attend online: In addition to getting all main sessions live and on-demand after the conference, all online attendees will receive:
Special training tracks exclusively for the online community.
Participation in live, exclusive worship and prayer designed for the online community.
Two exclusively online Spanish-only sessions.
A digital grab bag with resources that are exclusive to the online community.
Live chat feature with the online conference community and ministry leaders.
Special access to interaction with Main Session speaker interviews with a question and response time after each session.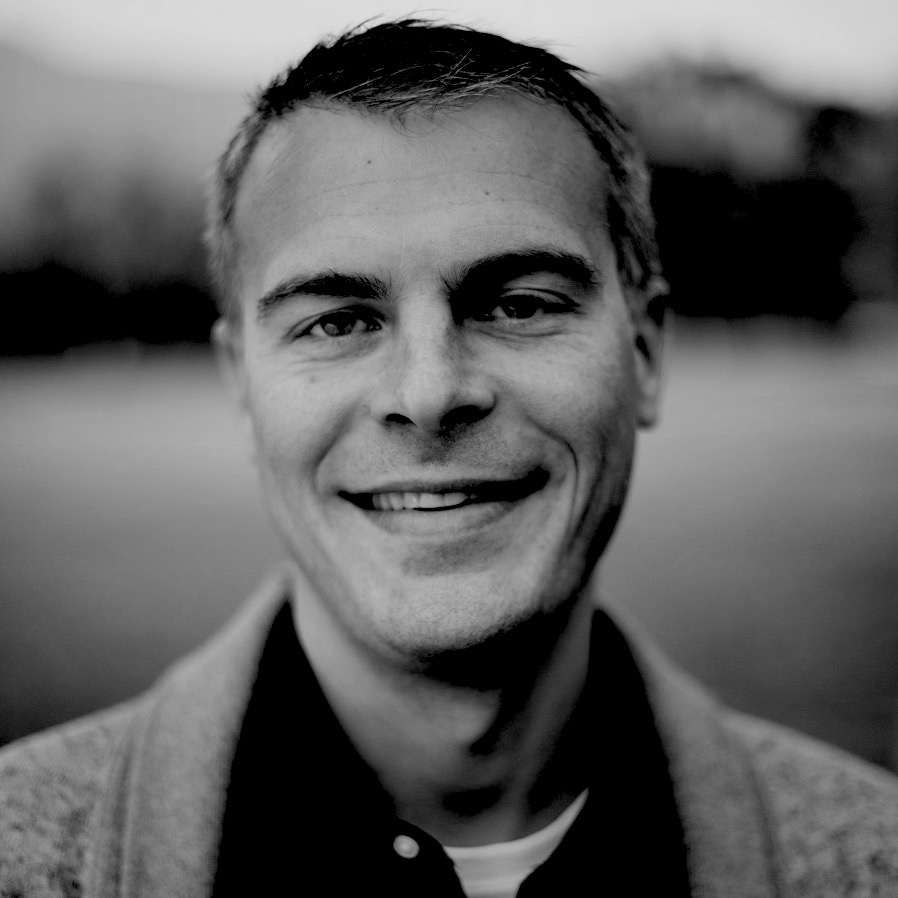 Gavin Ortlund (PhD, Fuller Theological Seminary) serves as senior pastor of First Baptist Church of Ojai in Ojai, California. Gavin blogs regularly at Soliloquium. He is the author of Theological Retrieval for Evangelicals: Why We Need Our Past to Have a Future (Crossway, 2019) and Finding the Right Hills to Die on: The Case for Theological Triage (Crossway/TGC, 2020).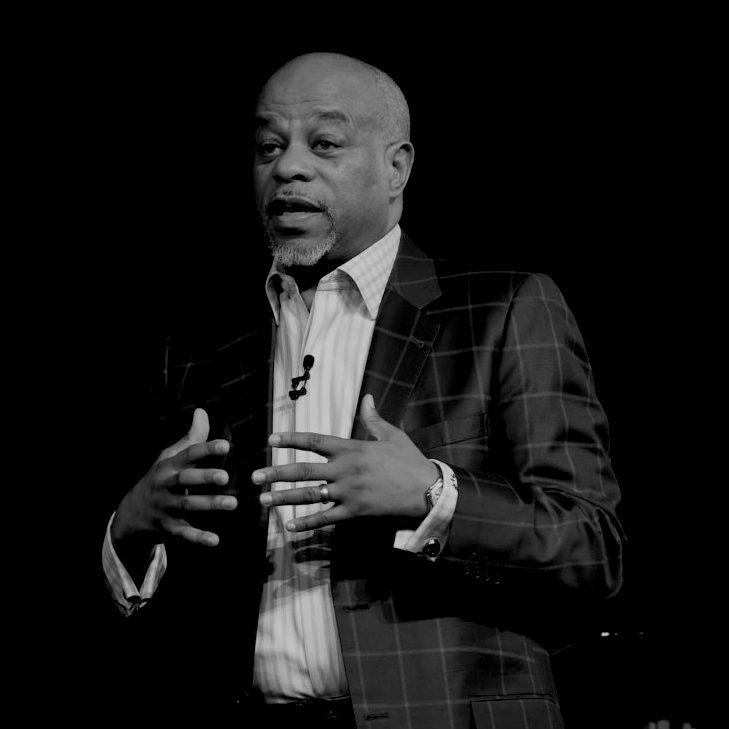 Pastor John K. Jenkins Sr. is the senior pastor of First Baptist Church of Glenarden. He is able to expand his ministry beyond the walls of First Baptist. In addition to his role as senior pastor, he is the board chairman for Project Bridges and The Skinner Institute. He also serves as a board member for Denver Seminary, the Greater Prince George's Business Roundtable, the National Association of Evangelicals and University of Maryland Capital Region Health. On March 4, 2020, Pastor Jenkins was installed as chair of the National Association of Evangelicals Board of Directors. Under the leadership of Pastor Jenkins, First Baptist founded SHABACH! Ministries, Inc., in 1996 which provides clothing, food, education and other resources in the Washington, D.C., area.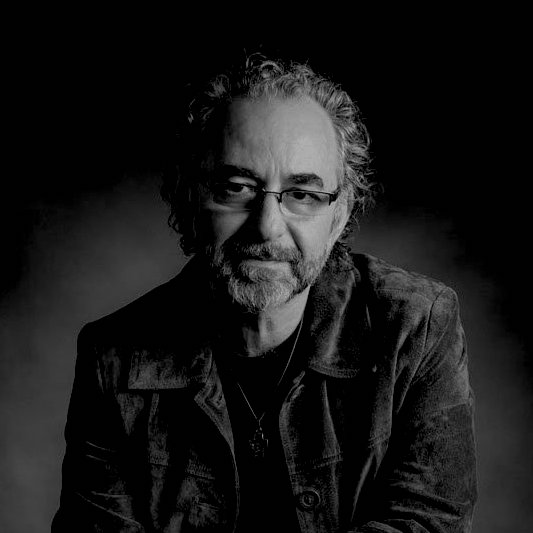 Alan Hirsch
is the founder of
100Movements
,
Forge Mission Training Network
, and
Future Travelers
. Known for his innovative approach to mission, Alan is widely considered to be a thought leader and key mission strategist for churches across the western world. Hirsch is the author of
5Q: Reactivating the Original Intelligence and Capacity of the Body of Christ
, The Forgotten Ways; co-author of The Shaping of Things to Come, ReJesus and The Faith of Leap; Untamed; Right Here, Right Now: On the Verge; The Permanent Revolution. Over the last six years Alan has been helping existing large churches transition towards missional movement through paradigm shifting process in Future Travelers. His major focus at this critical point is on founding and developing
100Movements (100M)
, an organization committed to reanimating authentic transformative missional movements around the six elements of mDNA through a process of deep change. Church Resource Ministries is Alan's formal sponsor and employer in the US. Alan's role with CRM is in missional leadership development. Alan is co-founder and associate faculty for the M.A. in Missional Church Movements at Wheaton College (Illinois). He is also adjunct professor at Asbury Seminary, Fuller Seminary, George Fox Seminary, among others.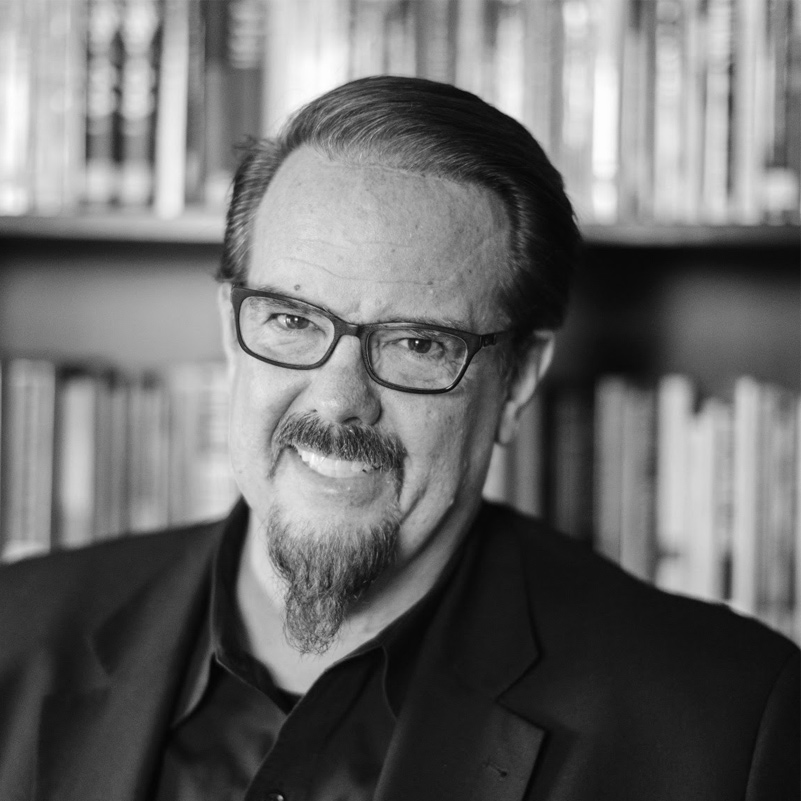 Ed Stetzer, Ph.D., holds the Billy Graham Chair of Church, Mission, and Evangelism at Wheaton College and serves as Executive Director of the Billy Graham Center. He has planted, revitalized, and pastored churches, trained pastors and church planters on six continents, holds two master's degrees and two doctorates, and has written a dozen books and hundreds of articles. Stetzer is the North American regional director for the Lausanne Committee for World Evangelization, a contributing editor for Christianity Today, a columnist for Outreach Magazine, and is frequently cited or interviewed in news outlets such as USA Today and CNN. He is the Executive Editor of The Gospel Project, a Bible study curriculum used by more than one million individuals each week. He currently serves as interim pastor of Moody Church in Chicago.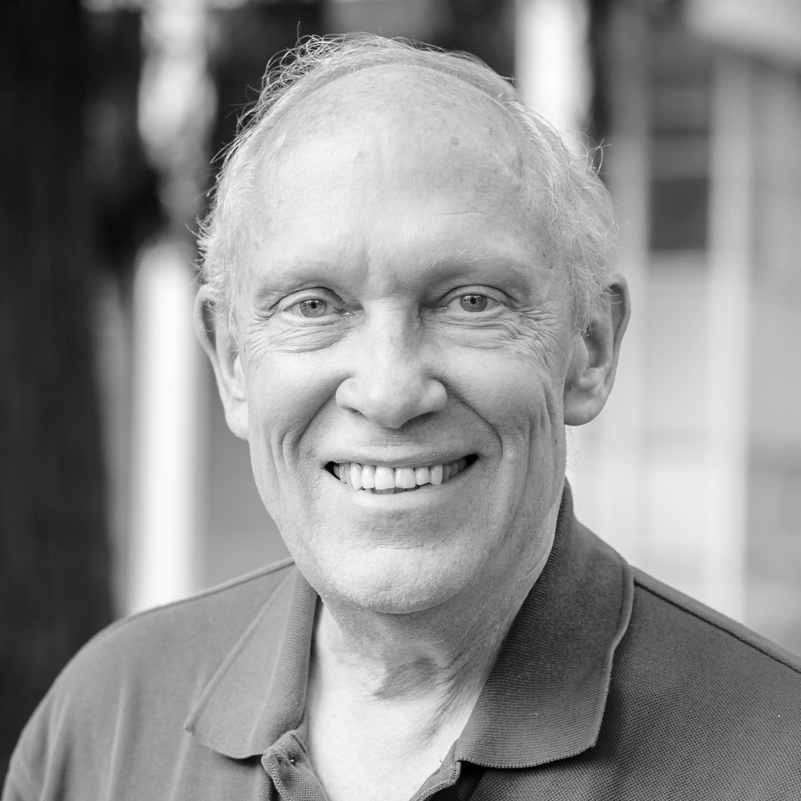 Gerry Breshears has been a professor of theology at Western Seminary since 1980. In addition to teaching and lecturing at a number of colleges and seminaries around the world, he speaks in many churches. He works in leadership in the Evangelical Theological Society nationally and regionally. He is co-author of Vintage Jesus, Death by Love, Vintage Church, and Doctrine with Mark Driscoll. He is an elder and a member of the preaching team at Grace Community Church of Gresham, Oregon.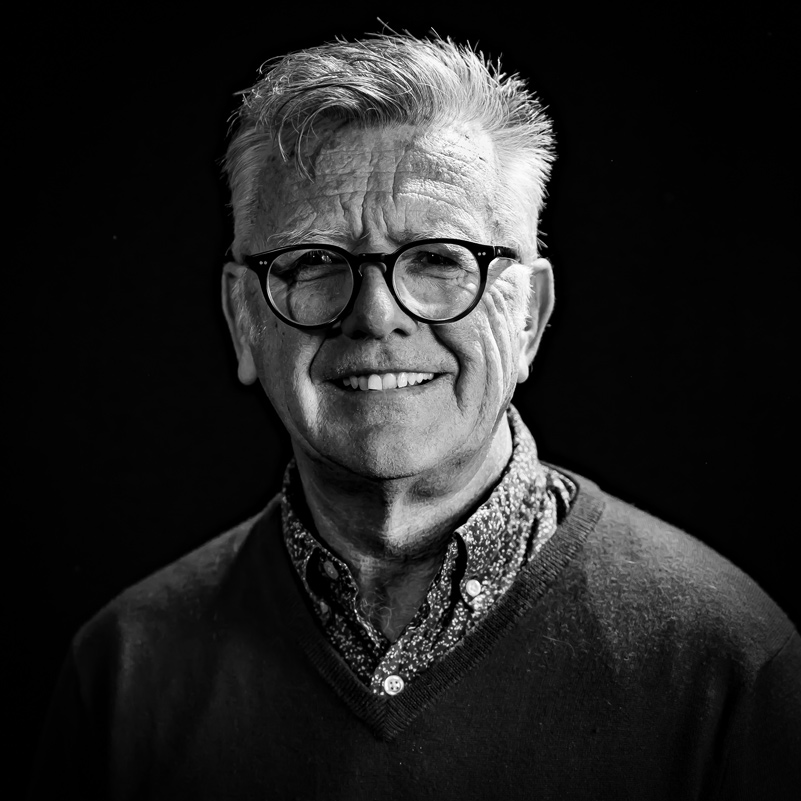 Brian Brodersen is the senior pastor of Calvary Chapel Costa Mesa, California, and the president of Calvary Global Network. Brian also serves as president of Calvary Chapel Bible College. He is the featured speaker on the "Back to Basics" radio program and the director of Creation Fest (UK). Brian has written multiple books, including Essentials in Ministry and Spiritual Warfare. He is extensively involved in missions and church planting around the world.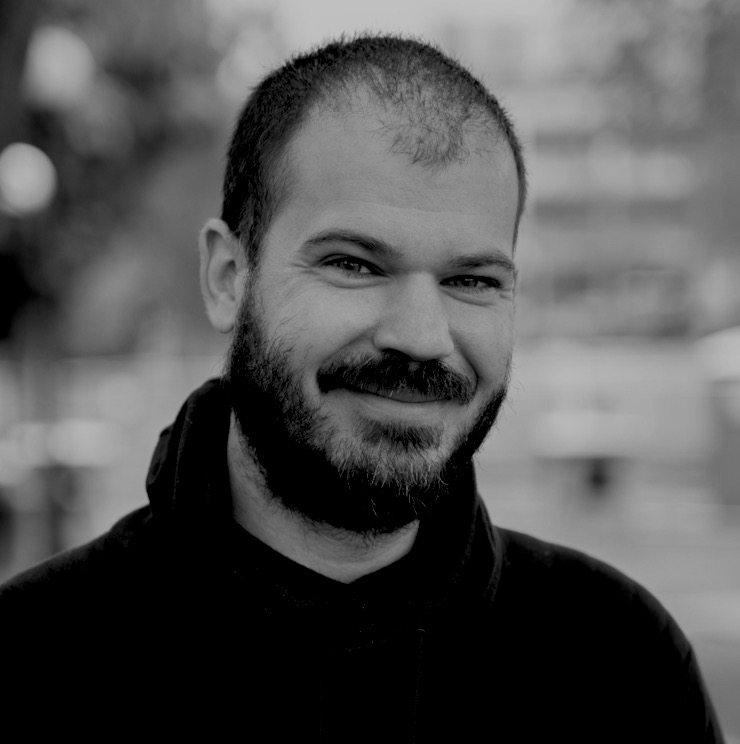 Justin Thomas is a Washington native who has lived in the Seattle area since 2005. He currently lives in the Capitol Hill neighborhood of Seattle with his wife Brittany and their five kids. He is one of the pastors of Calvary: the Hill, which he planted in 2010.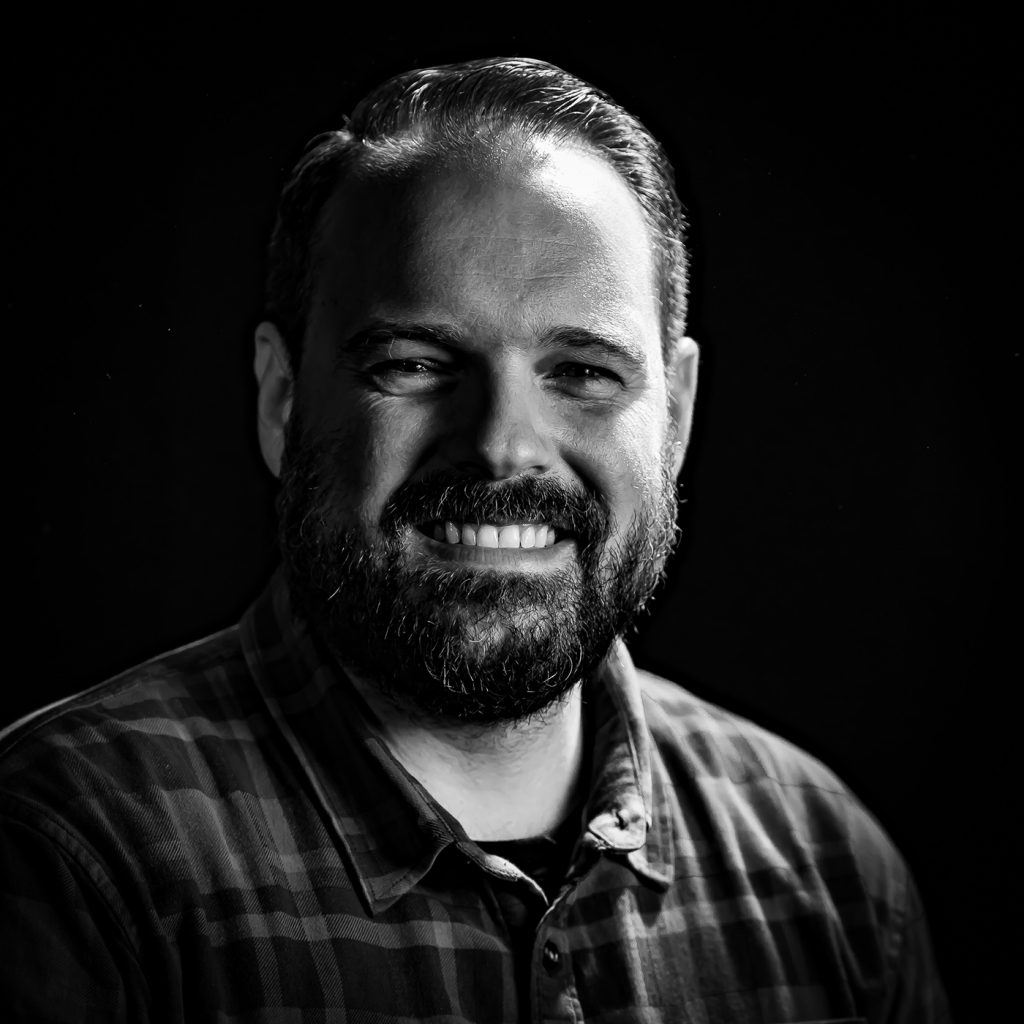 Kellen Criswell
currently serves as Director of Calvary Global Network and calvarychapel.com. He is the primary host of the CGN Mission & Methods Podcast. Previously, Kellen has served as a worship pastor, assistant pastor, senior pastor, church planter, missionary and Bible college instructor. He is a graduate of Calvary Chapel Bible College, Faith International University and Western Seminary.
The gospel is the foundation of Kellen's life and relationship with Jesus. A favorite verse of Kellen's that expresses the role of the gospel in his life is Romans 12:1: "I beseech you therefore, brethren, by the mercies of God, that you present your bodies a living sacrifice, holy, acceptable to God, which is your reasonable service."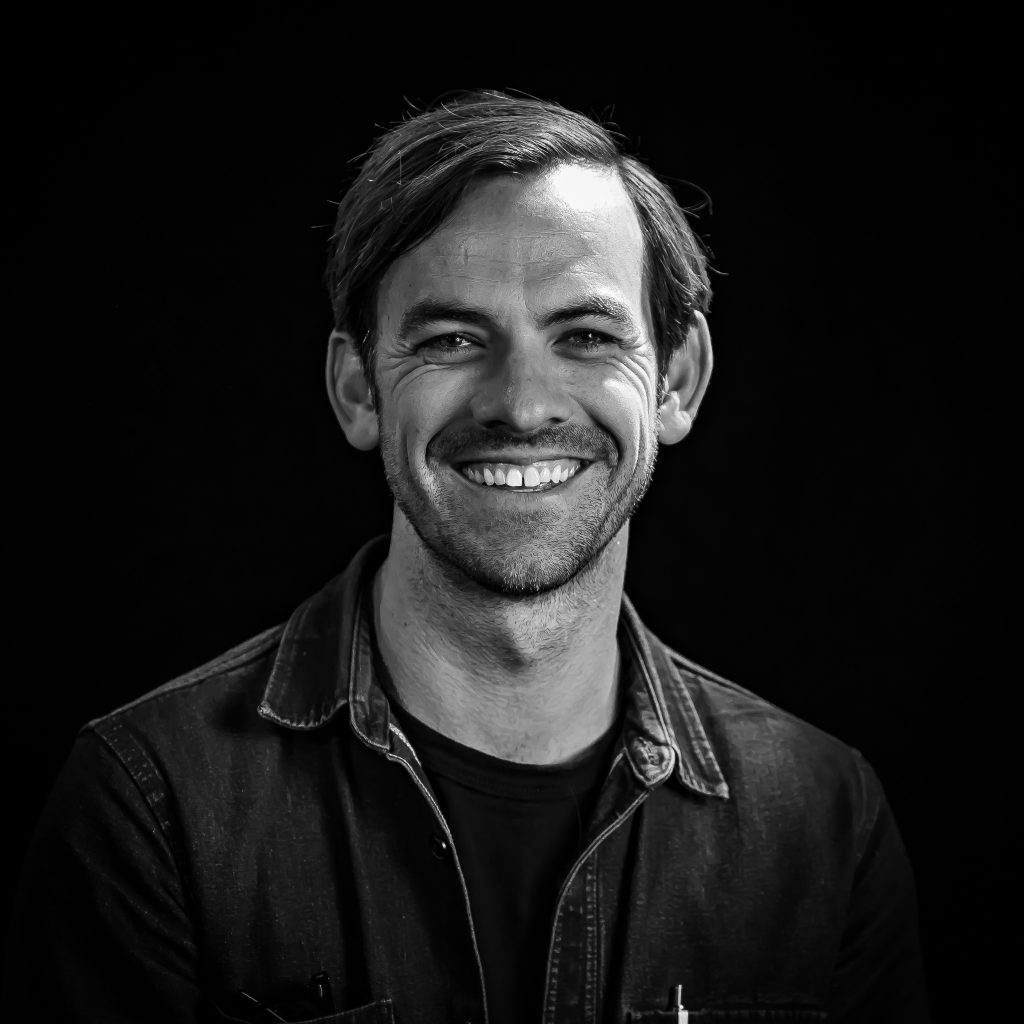 Brian "Char" Brodersen is the associate pastor at CCCM. Char has spent the last 13 years pastoring a small church in Northern California. Char is very passionate and convicted about lifelong learning and is currently enrolled at Western Seminary for his MABL. He has a deep passion to see the church live out the life of Jesus and to put the kingdom of God on display. His other passions and interests include time with family, traveling, and exploring the wonders of God's beautiful creation, deep friendships, reading, music, film, and just about anything else you can think of. Char has a deep conviction that this is God's world, filled with His power and presence, and is seeking to live in that reality day by day.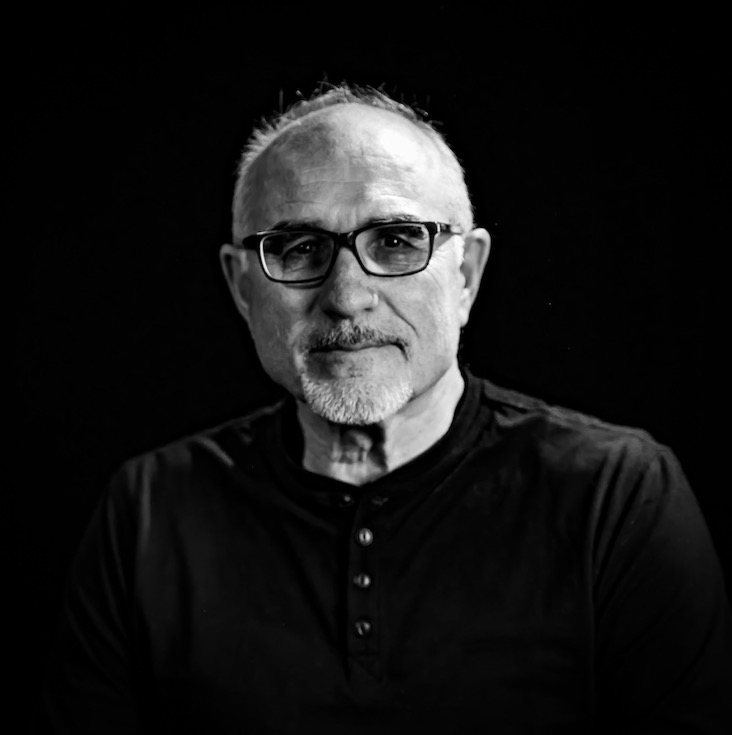 Wayne Taylor is the founding pastor and has been the lead Pastor of Calvary Fellowship Seattle for 41 years. During this time, God used their church to help plant over 50 churches, about half locally, and half globally. Recently, Wayne has transitioned to be an itinerate Bible teacher, a support minister to the church, and Director of Calvary Chapel Bible College Seattle.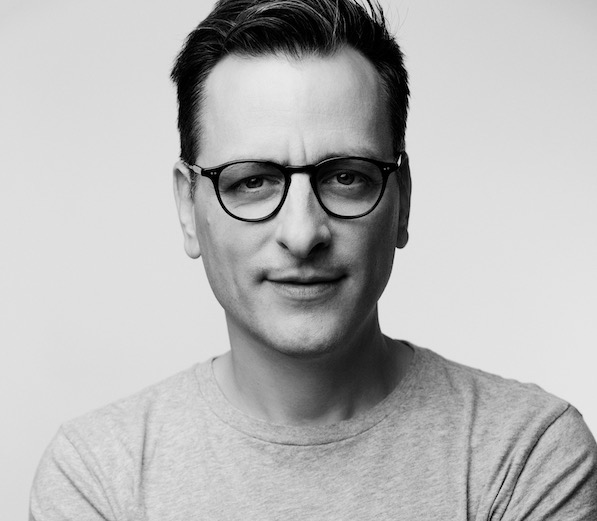 Becket Cook was born and raised in Dallas, Texas.
After college, Becket moved to Los Angeles to pursue his dream of writing and acting, finding success in both. He eventually went on to become a production designer working with the top photographers and directors in the world on fashion shoots for magazines such as Vogue and Harper's Bazaar, and for ad campaigns such as Gap, L'Oréal Paris, and Nike.
Finding a new sense of freedom in L.A., Becket also fully engaged in his new life as a gay man. He had a series of many relationships with men throughout the next fifteen years.
In September of 2009, Becket met a stranger at a coffee shop in Silverlake who invited him to his church in Hollywood called Reality L.A. Becket reluctantly agreed to attend the service. After hearing the sermon that Sunday, Becket was utterly transformed by the gospel and gave his life to Christ. He also knew on that day when God revealed Himself to him that homosexuality was a sin and that he could no longer live that life. Becket was more than happy to count everything as loss because of the surpassing worth of knowing Christ Jesus his Lord.
Becket spends much of his time in ministry speaking at churches, universities, and conferences helping believers (and non-believers) understand this issue biblically, theologically, culturally, and personally. Balancing grace and truth when teaching on this subject is of primary importance. His goal is to challenge the current cultural narrative about sexuality in general and homosexuality in particular by demonstrating through his personal testimony and biblical truths that, yes, homosexuality is still a sin, and that following Christ is infinitely more satisfying and joyous.
He has lived all over the world in major cities such as Rome, Vienna, and Tokyo.
Becket graduated from Talbot School of Theology at Biola University in 2017 with a Master of Arts in Theology.
Becket's book, A Change of Affection: A Gay Man's Incredible Story of Redemption, with a foreword by Francis Chan, published by Thomas Nelson, released July 30, 2019. Becket is also the host of "The Becket Cook Show" on YouTube.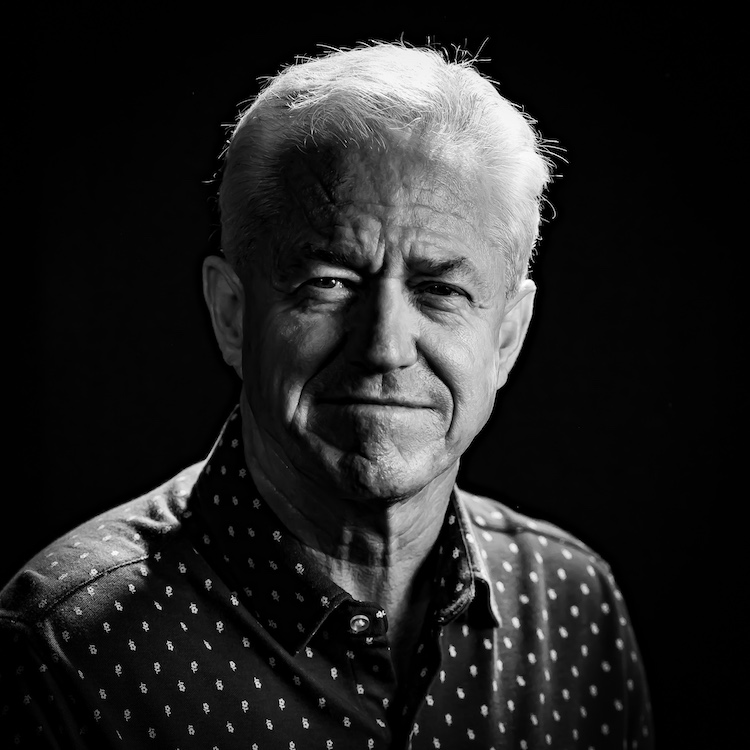 Ray Bentley founded Maranatha Chapel, teaching a midweek Bible study in a recreation center with 30 people. Today Maranatha serves 7,000 people weekly with additional satellite ministries. Ray has a passion for missions and travels the world, sharing the Gospel and encouraging the church. Ray is host to the daily Maranatha Radio show heard on stations around the world. Ray has authored five books including his latest, The Holy Land Key.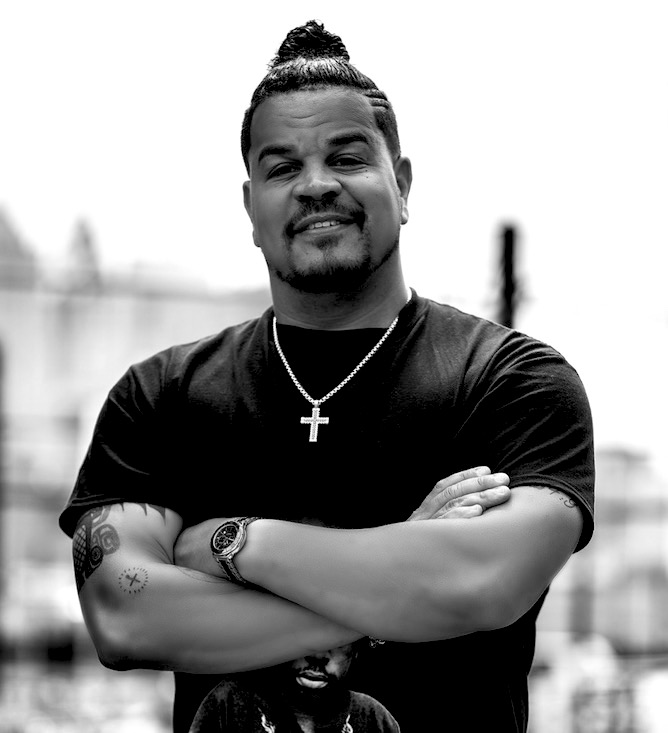 Aaron Campbell is the founder and lead pastor at Antioch Christian Fellowship, located in metro Philadelphia. Serving Philadelphia's major universities and drug-and-gang communities alike for over 15 years, Pastor Aaron's teaching and evangelism traverse racial, cultural, and socio-economic lines, and Antioch is celebrated as one of Philadelphia's most ethnically diverse churches.
A proud Native American, Aaron also does extensive mission work in native communities and reservations, with an emphasis on native Alaska. For his ongoing work in Alaska, Aaron was invited to share at the United Nations in New York City.
He is the author of Eyes That Seen Plenty—a memoir chronicling his journey of juggling the inner-city "fast life" and the Ivy League while searching through some seven different worldviews before finding the truth in Christ. Aaron has been married to his college sweetheart, Natasha, for 21 years, and they have three amazing children and a crazy dog. You can follow Aaron on Twitter or contact him. Visit Antioch's website and Facebook page, where you can tune into Pastor's Aaron daily, 20-minute teaching, "The Daily Bread Drive-Thru," weekdays at Noon, EST.
He is also part of the CGN Leadership Team.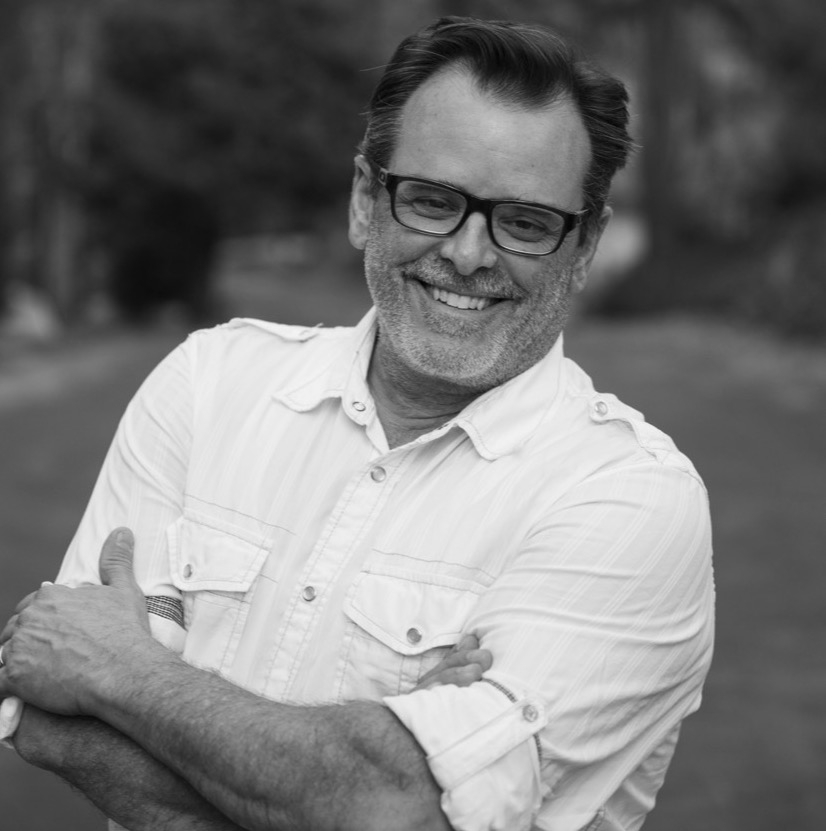 Ted Leavenworth planted Reliance Church in 2007 and serves as the main teaching Pastor. Prior to starting Reliance Church, Pastor Ted was the founder & Executive Pastor of Revival Christian Fellowship in Menifee, where he served for 15 years. Pastor Ted is a graduate of the Calvary Chapel School of Ministry and has a heart for church planting, helping to plant many churches, both nationally & internationally. He is a trusted leader and serves on the Boards of several churches in two states.
Brenda Leavenworth
serves as the Reliance Women's Director and has a heart and passion to see women develop a deeper understanding of God's word and cultivate a sincere, lifelong relationship with Jesus Christ. As an author and speaker, she feels privileged to write many Bible studies and travel to share God's word globally. Brenda graduated from Calvary Chapel University with a bachelor's degree in Biblical Studies and is currently working on her master's with an emphasis in Christian leadership.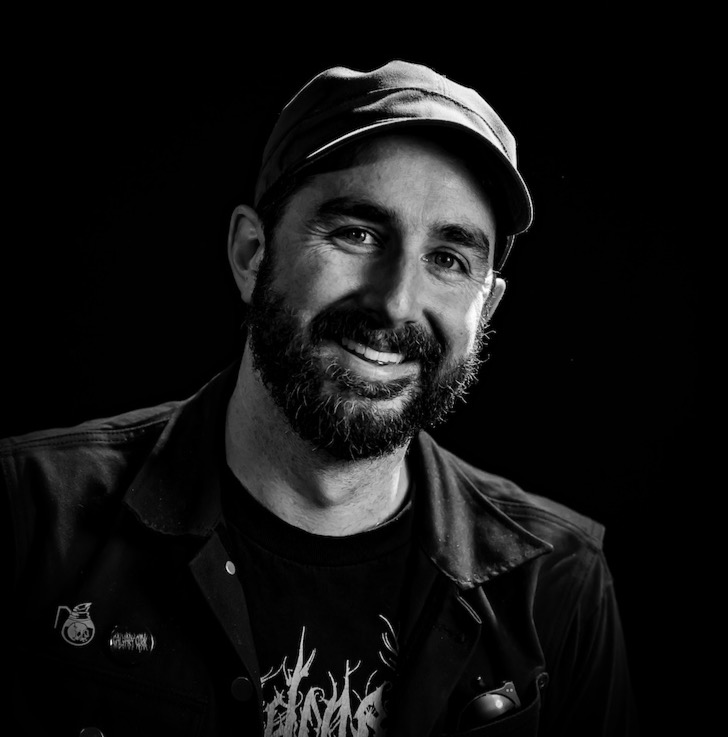 Mike Neglia is the lead pastor at Calvary Cork located in Cork, Ireland. After graduating Bible college in Siegen, Germany in the summer of 2002, he served at Calvary Cork as a full-time missionary youth outreach coordinator/assistant for two years before taking over as lead pastor. In 2005 Mike and his wife Rachel relaunched Calvary Cork from a small core group meeting in their living room. Since then the church has grown in health and vitality, serving as a spiritual home to many university students, families and more. Mike also channels his passion for Christ centered expository preaching by serving on the steering committee of Expositors Collective and hosting their weekly podcast.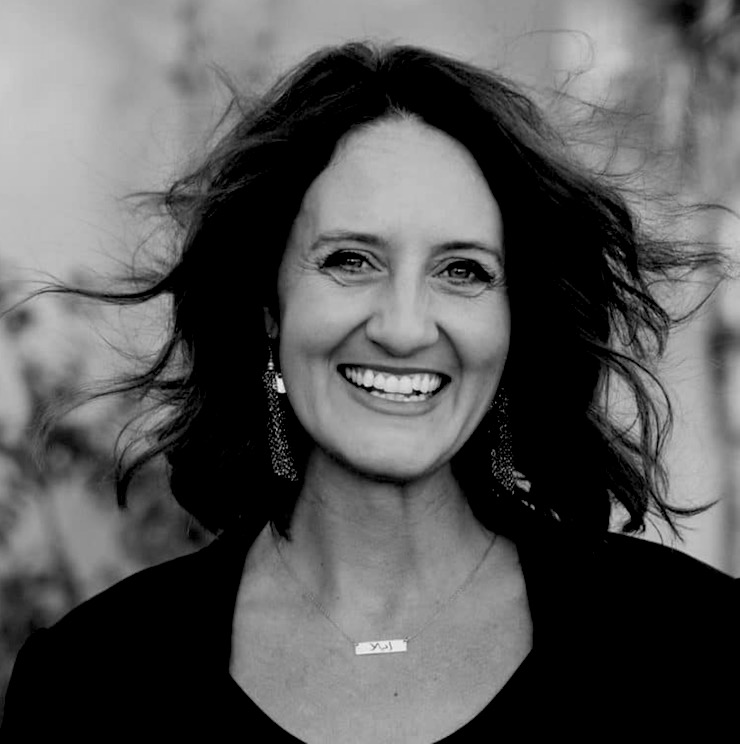 Sarah Yardley is a Californian based in Cornwall, England who loves Jesus, family, friendships, coffee, travel, and guacamole. She grew up at Calvary Chapel Costa Mesa, served at Reality Carpinteria, and currently lives in the United Kingdom, serving full-time with Creation Fest UK and Tubestation in Polzeath. She loves discovering what it means to follow Jesus and inviting others to know and follow Him.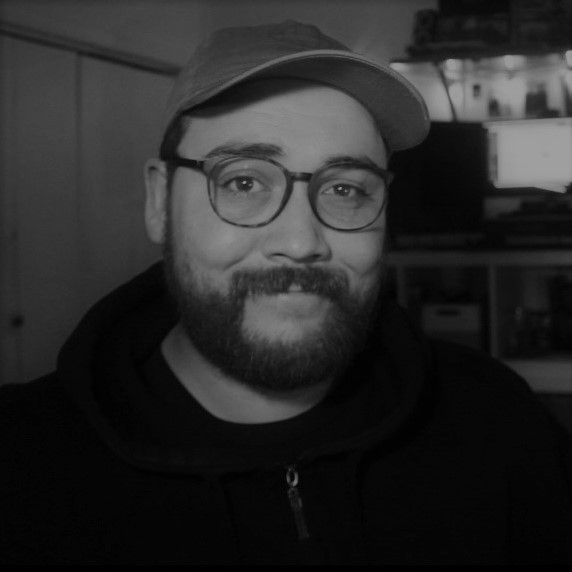 Aaron Salvato
Aaron Salvato is the founder and director of CGN's podcast network GoodLion, CGN's web strategist, and is currently the leader of the GoodLion online Young Adults ministry/bible study.
Aaron served for many years as a youth pastor at Calvary Vista, working with both middle school and highschool students, and has also had the joy to teach some courses at CCBC and the School of Worship.
Aaron has a deep love of discipleship, scripture, theology, and young people. He has committed his life to helping anyone in his path grow closer to Christ and deeper in their walk. Some of the ways he currently focuses those efforts are teaching a weekly online Bible study for young adults, and hosting the GoodLion Podcast, a show dedicated to avoiding easy answers to tough questions and diving into the deep end of discussions on faith.
Aaron enjoys California burritos, western animation, graphic novels, re-playing old Super Nintendo games, and taking long prayer walks while listening to movie soundtracks.
He is married to his beautiful, supportive, and incredible wife Brooklynn, and the two of them are expecting their first child in November 2021!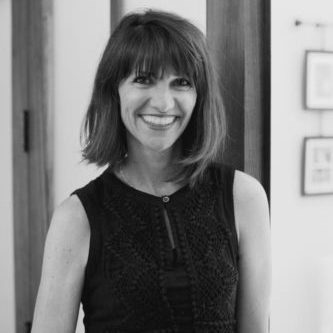 Cheryl currently oversees the Joyful Life women's Bible study at Calvary Chapel Costa Mesa. Cheryl is a frequent speaker at women's retreats and conferences around the world. She has written several books with Harvest House Publishers. It is her joy and privilege to minister biblical truths to women of all ages.
Nick Cady
is the lead pastor of
White Fields Community Church
in Longmont, Colorado.
Prior to moving to Longmont in 2012, Nick spent 10 years as a missionary, pastor and church planter in Hungary working with Calvary Chapel. He holds a degree in Theology from the University of Gloucestershire in England and is currently pursuing a Masters in Integrative Theology from London School of Theology. Nick is also a part of the CGN Network Membership Task Team.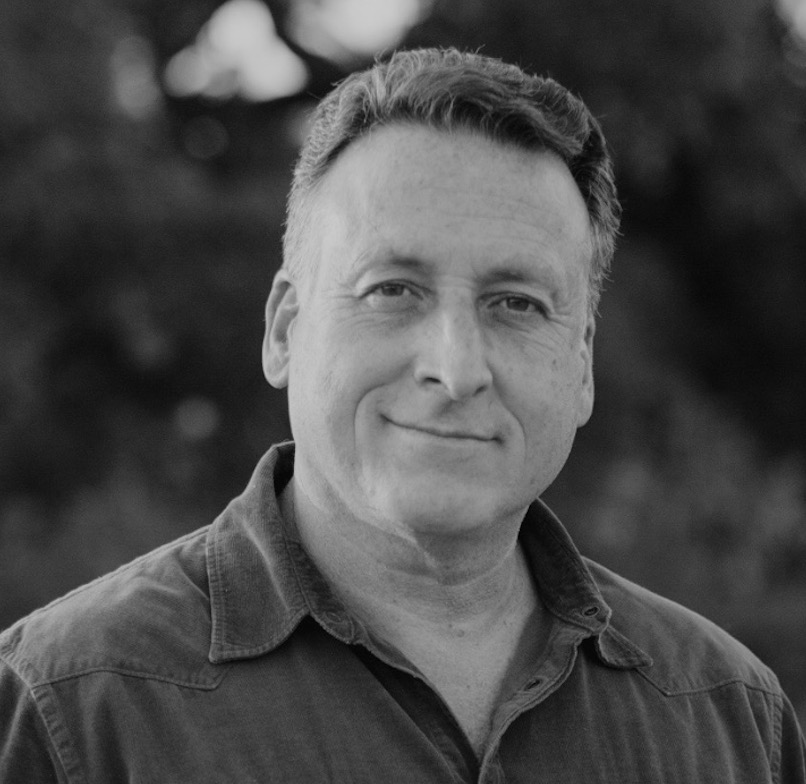 Rob has been the Lead Pastor of Calvary Vista in Vista ca, since 1996. Prior to that Rob served as a youth pastor, a church planter in Oregon, and has been active in missions work and church planting in 23 countries around the world.
Rob is the author of two books, Lessons from a church planter, and Longings of the soul, he is also the teacher on the Basics of Life radio and podcast ministry as well as the host of the Basics of life Conversations podcast.
Rob and his wife Denise married in 1986. They have three adult children and three grand- children.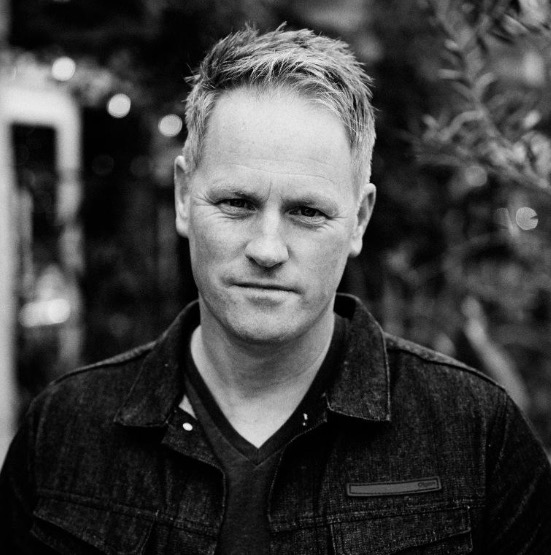 Todd Proctor serves on the Executive Leadership Team of Alpha USA, helping pastors of key churches across the nation explore the Alpha course within their own context. He was a founder and long-time Lead Pastor of Rock Harbor in Costa Mesa, leading through a season of multiplication that birthed many new campuses and church plants across Orange County. Todd is passionate about investing in young leaders and curating experiences and conversations for pastors that foster greater church unity. In recent years he has led in pioneering The Way, a multi-church gathering focused apprenticeship to Jesus, and One Table, creating space for senior leaders to break bread and grow together in Kingdom friendship. Todd and his wife Lisa also serve on the pioneering team of Canopy, a house-church-based community in his home turf of Newport Mesa in Orange County.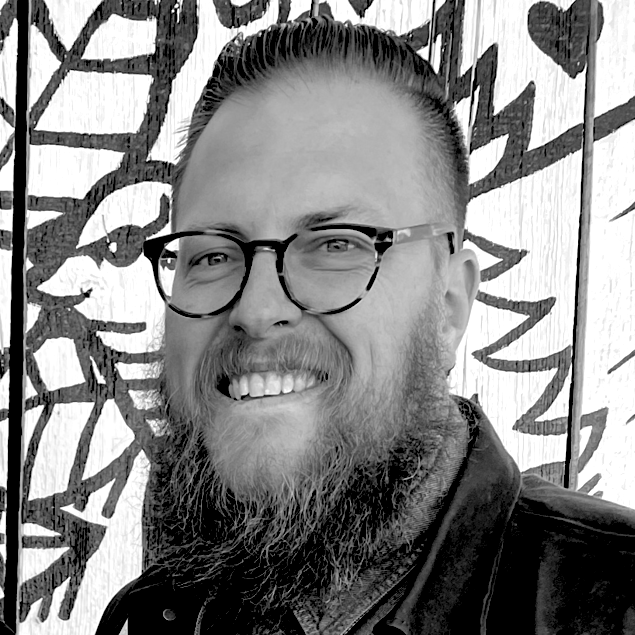 Conor Berry is the church life pastor of Calvary Chapel in Santa Maria, California. He has been a missionary and a church planter in Europe and is currently in transition to serve as lead pastor in 2022.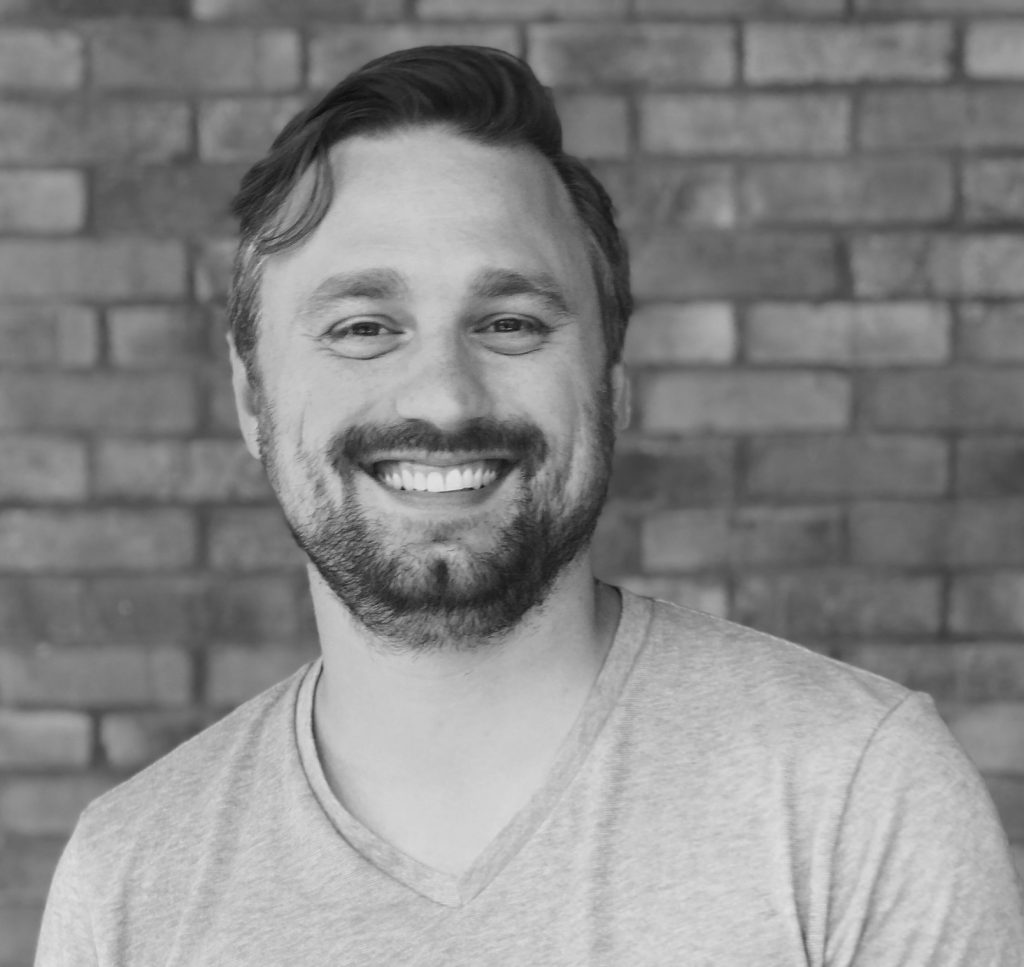 Riley Taylor is the pastor of preaching and vision at
Calvary Fellowship
in Mountlake Terrace, Washington—a large, growing church located in the suburbs of Seattle. A musician and filmmaker, Riley's work has been seen on Netflix and Amazon Prime, as well as on TBN. He is currently getting his Masters in Applied Biblical Leadership from Western Seminary in Portland, Oregon. Riley is married to Bhritney, and they have three kids: Atticus (8), Scout (6), and Athen (4).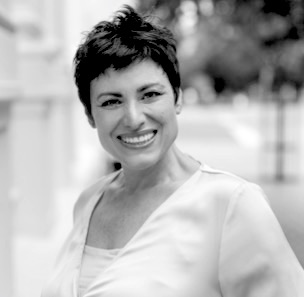 Lisa Collins went on her first mission trip to London with Calvary Chapel Fort Lauderdale in July 1999. That experience changed her life. God has given her a passion for equipping, teaching, and training others about the love and power of Jesus Christ.

In 2003, she began serving at Calvary Chapel Bible College Europe in Hungary. As Ministry and Outreach Director, her primary focus was mobilizing students onto the mission field. Over 18 years, she witnessed the Lord use the ministry as a launching pad for new missionaries, church planters, and leaders for each generation!

Lisa has a heart to make disciples of all nations, to see the Lord raise up men and women to reach the world for Jesus Christ. She has a love for missions and has participated in outreaches to Iraq, Jordan, Ethiopia, Cambodia, Sudan, Honduras, Malawi, India, South Africa, Cyprus, Uganda, and Europe.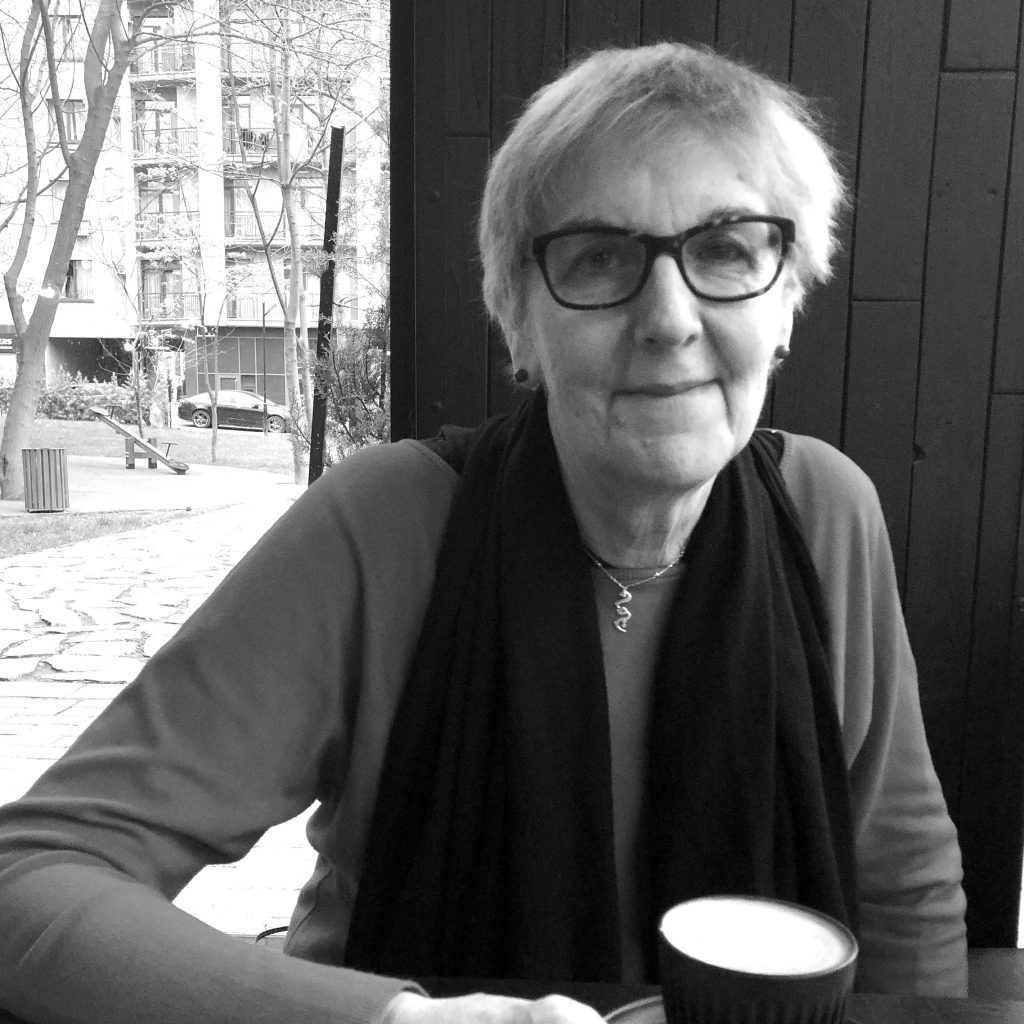 Pamela Markey spent the early years of her life on the mission field with her parents in Zimbabwe, Africa. At 17, she returned to the United States to attend Kentucky Christian College and Indiana University, where she graduated in 1970 with undergraduate degrees in Zoology and Allied Health Sciences.
In 1971 Pam married George Markey. Together they planted and served for 12 years Calvary Chapel Crawfordsville in Indiana. In 1992, they moved with their eight children to Ukraine, where Calvary Chapel Kyiv began, and from that beginning, other churches were planted throughout Ukraine. During their time in Kyiv, they adopted their 9th child. In 2006 they turned the Kyiv church over to national leadership and moved to Kyrgyzstan in Central Asia, a predominantly Muslim country.
George was taken ill in Kyrgyzstan in January 2007 and went to be with the Lord in February. In September of that year, Pam moved to Vajta, Hungary, and began teaching at Calvary Chapel Bible College Europe.
For the past 14 years, Pam has been involved primarily in the missions program of the school and since 2019 has directed the Bible College. In spite of the pandemic, the college has continued meeting and teaching on Zoom. However, starting this September, Lord willing, they will resume live classes in the school's new location: the country of Georgia.
Pam desires to use her years of cross-cultural and academic experience to help others be equipped to share the Gospel globally.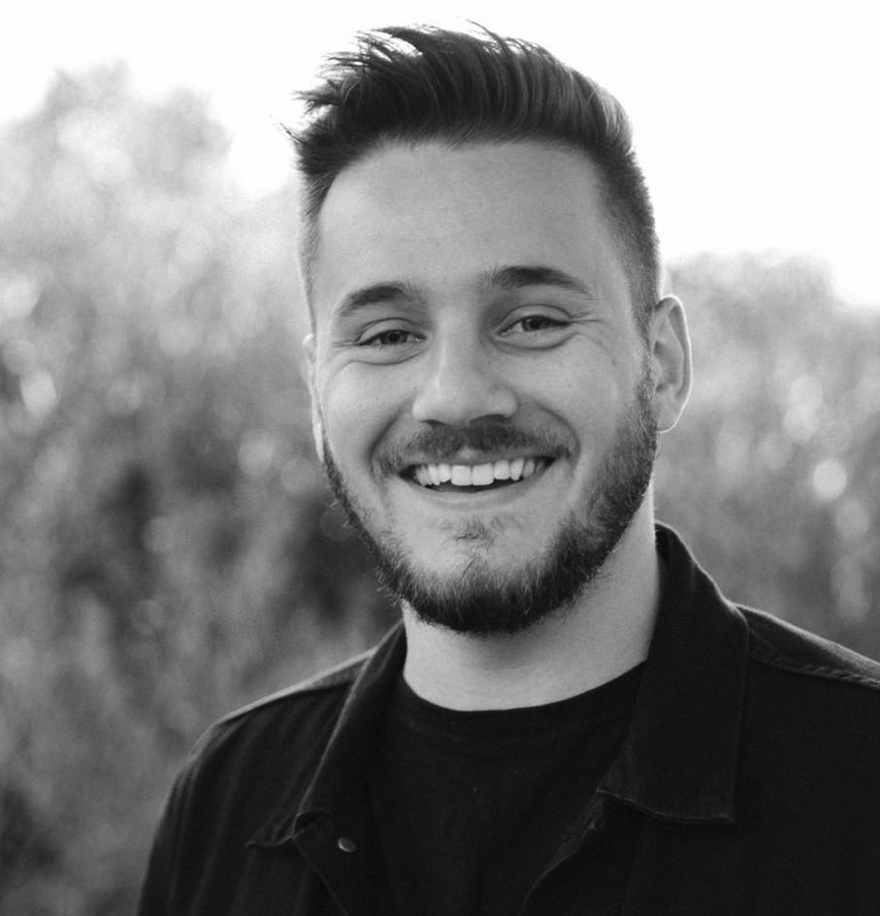 Thom Walker is the Social Media Manager at Calvary Chapel Costa Mesa. He has an MA in Christian Leadership from St. Mellitus College, England.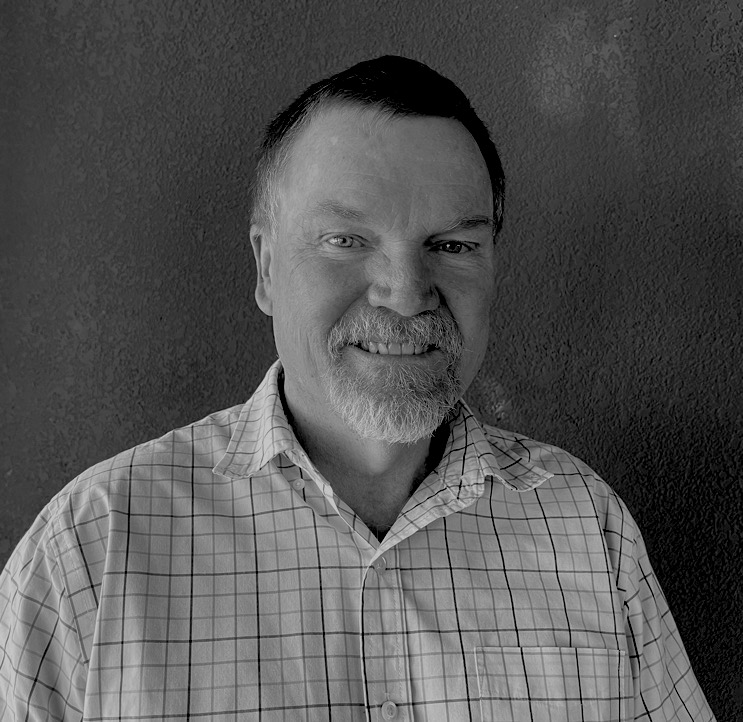 John Bonner is the founder and director of Calvary Chapel Bible College Peru, and the senior pastor of Calvary Chapel Hosanna in Cajamarca. He has served in missions ministry with Calvary Chapel for forty years in the U.S., Mexico, Costa Rica and Peru.–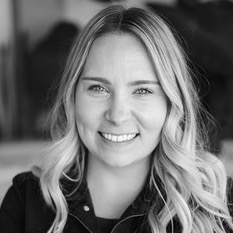 Hannah is currently the Connect Director at CCCM. She has worked at CCCM for two and a half years to facilitate EQUIP trainings, ministry teams, and resources for church members who seek to grow in their relationship with Christ. She loves being able to help people identify their God-given gifts and passions in order to serve Christ and one another.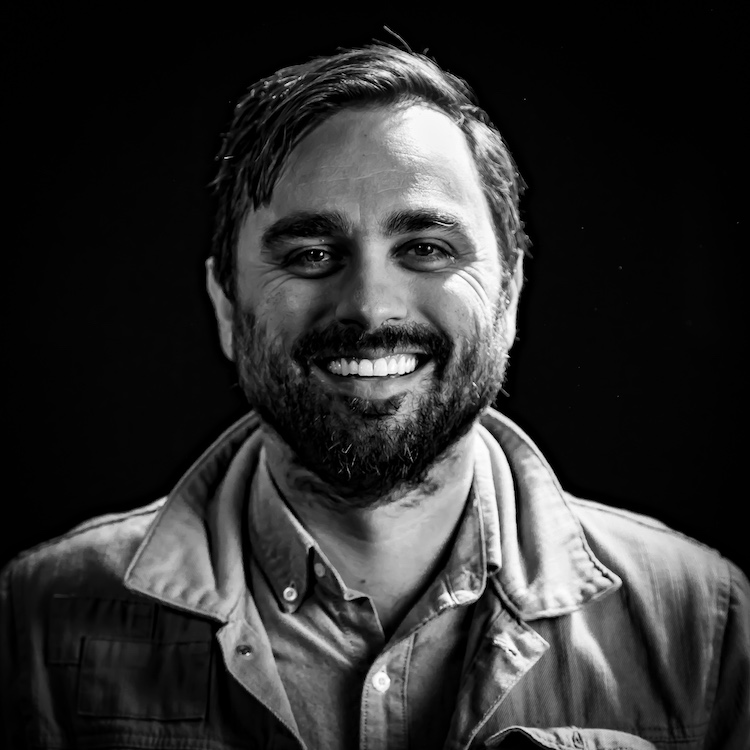 Jordan Taylor, M.Div., has been a pastor at Calvary Wallingford since 2011. He recently transitioned to Executive Pastor at Calvary Chapel Costa Mesa. Previously Jordan was an Assistant Pastor at Calvary Fellowship in Mountlake Terrace and Director of Calvary Chapel Bible College Seattle. Jordan's heart is for equipping and training Christians.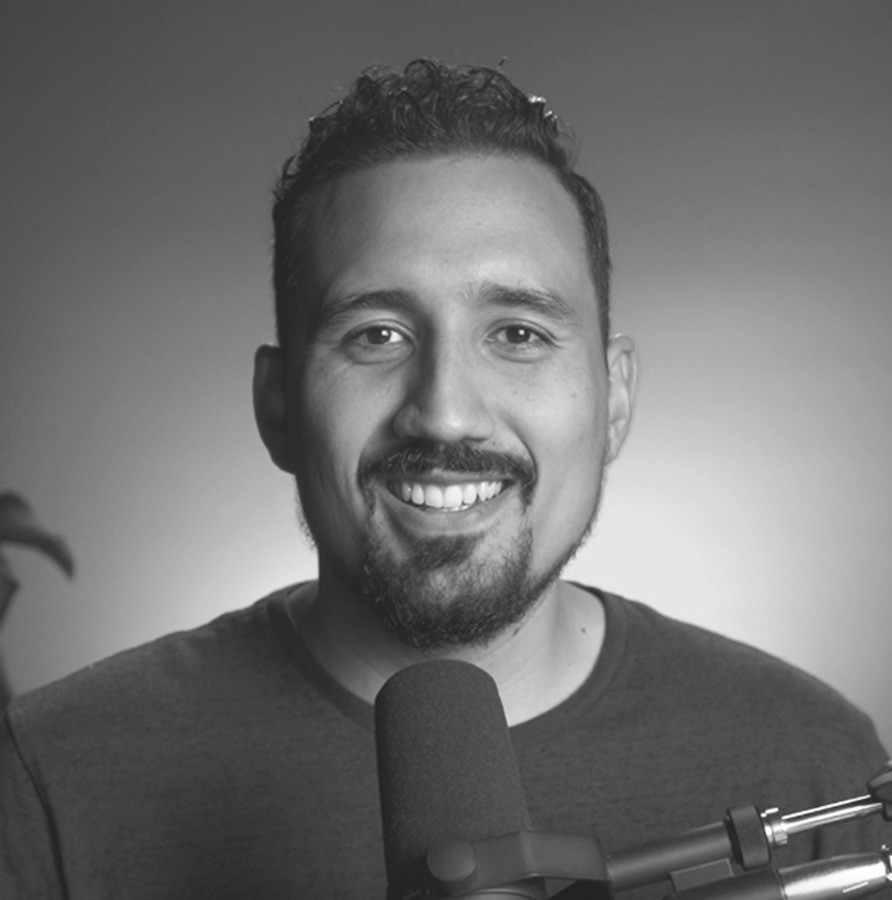 Manolo Matos is the pastor of Calvary Lima, located in Lima, Perú.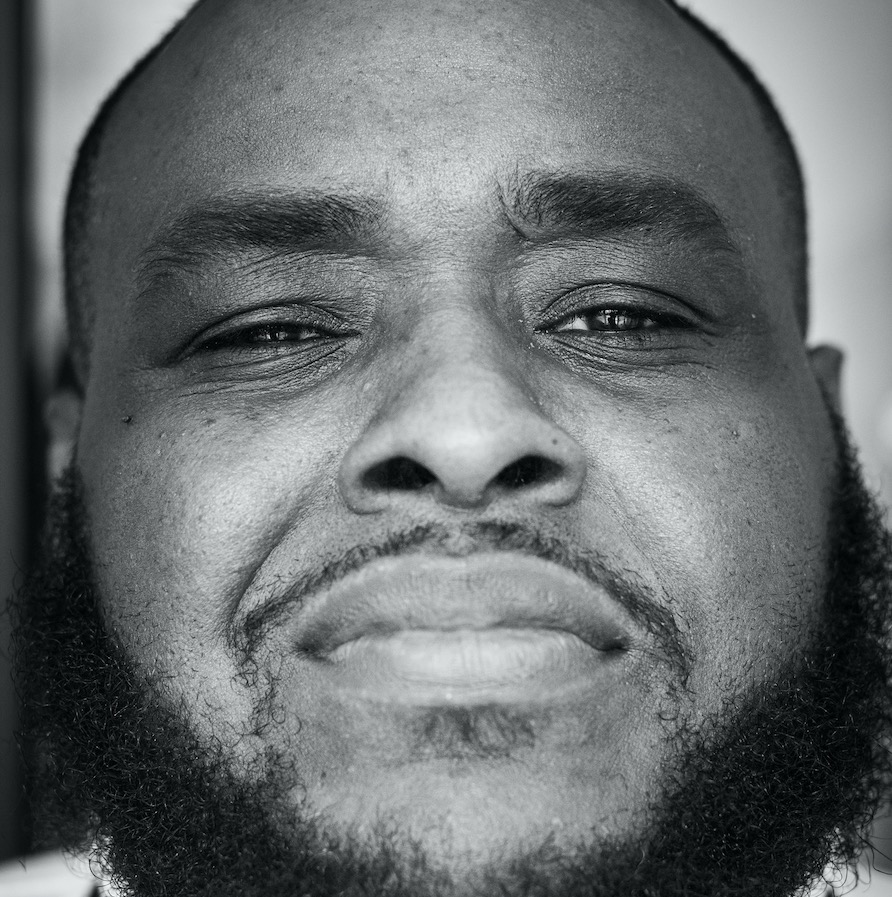 Travis Thi'sl Tyler is a St. Louis resident, author, artist, preacher and urban strategist. Thi'sl has spent the past 15 years traveling the world preaching the gospel, mentoring inner city youth and creating resources to rebuild inner city communities.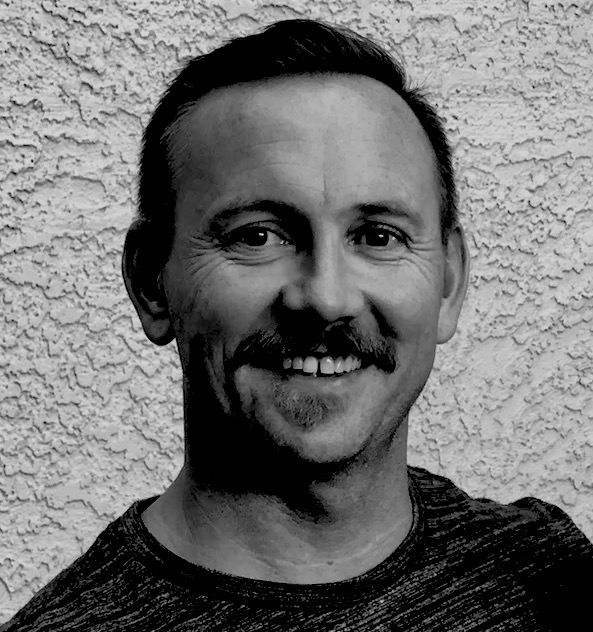 Brian Kelly is a pastor, missionary, and Church planter. He and his family were missionaries in Africa and helped plant Calvary Chapel Kampala in Uganda. Brian has worked at Maranatha Chapel in San Diego, planted a Church north of Seattle called The Bridge, and most recently has pastored in New Zealand at Calvary Chapel Auckland. Currently, Brian is with a team planting a Church in Florida. They started two months ago in the Tampa Bay Area, and are meeting at the beach Thursdays nights. Brian is a graduate of Calvary Chapel Bible College.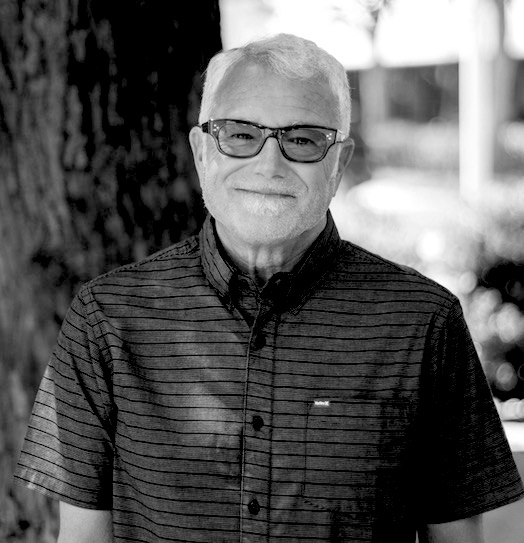 Richard Cimino is the founding pastor of Metro Calvary. He is married to Valerie, his beautiful best friend for 44 years. They have four wonderful children and two amazing grandchildren.
Richard has a longstanding love for England, ministering there as a musician and evangelist in the 1980s and as pastor/teacher since 1990.
He began his 39 years of pastoral ministry as the high school pastor at Calvary Chapel Costa Mesa and then served 13 years as lead and teaching pastor in Northern California before planting Metro Calvary in Roseville, California in 2004.
He is more amazed at and humbled by the love, grace, and mercy of Jesus than ever before. He is more in love with his family than ever before. He is more passionate about teaching the Bible than ever before. He can't wait to see what God is going to do in and through Metro.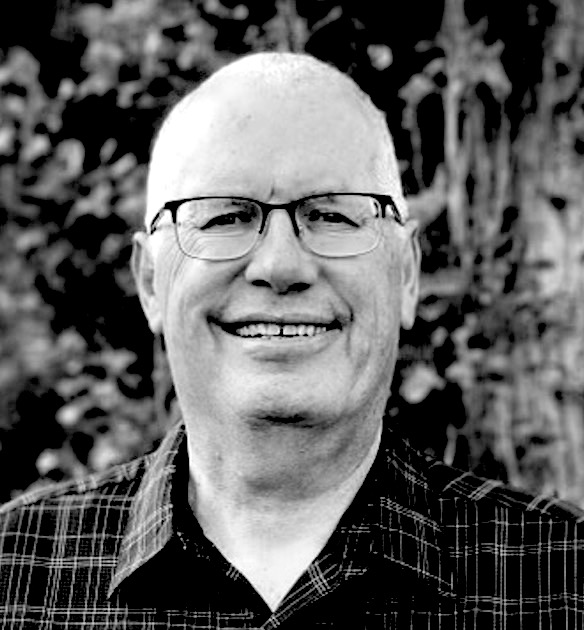 Jeff Jackson Director of Church Relations and Missionary Care for Shepherd's Staff Mission Facilitators.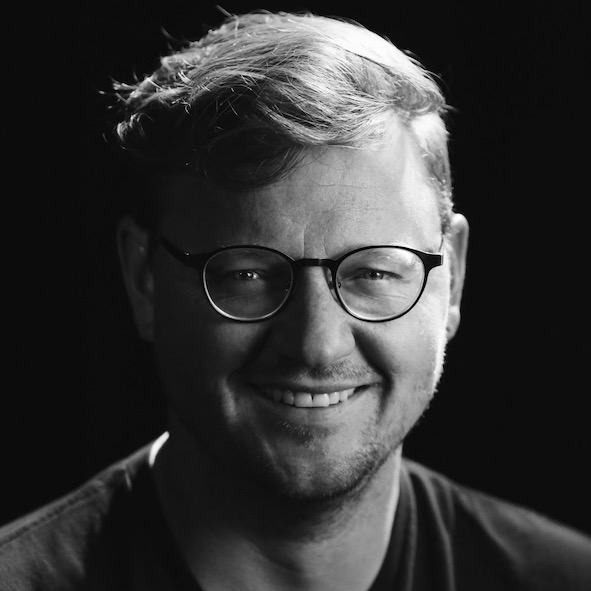 A. Clay Worrell is a native Californian who spent the first eight years of his adult life as a missionary to Ireland where he planted a Calvary Chapel in Waterford City. He is now the lead pastor of Calvary Tri Valley in Pleasanton, California. He is happily married to his wife, Jannelle, and they have two lovely young daughters, Willow and Winnie. He also leads the CGN Network Membership Task Team.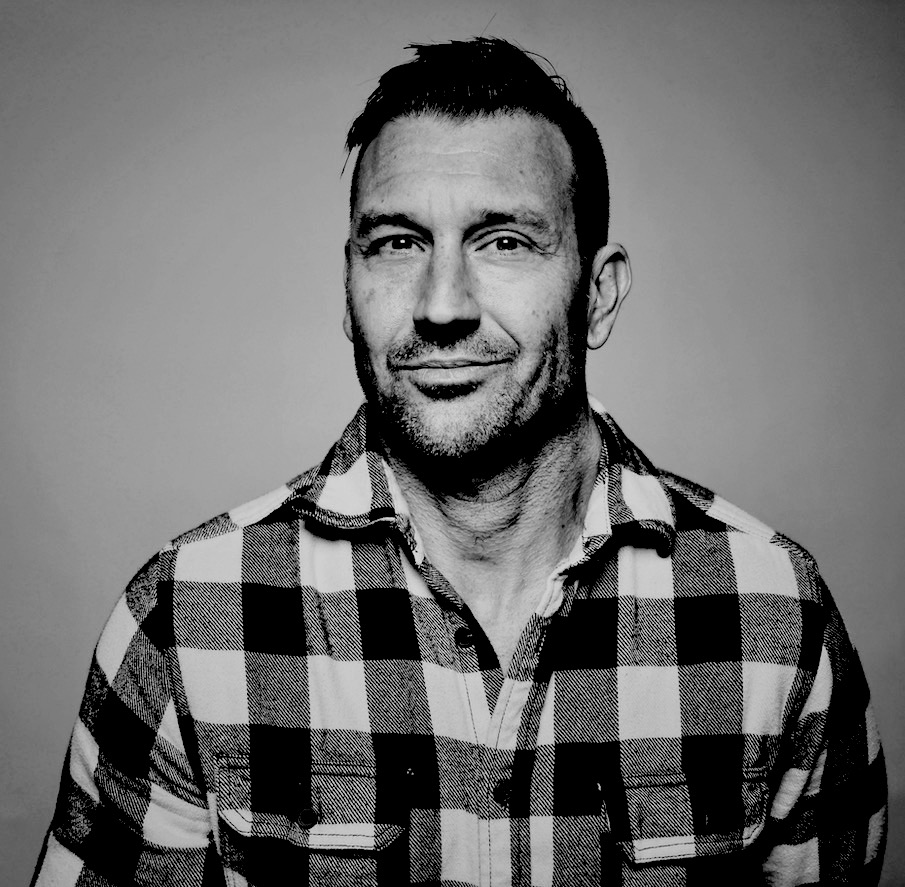 Bryan Stupar Born in 1970 and raised in the surf culture of Huntington Beach Ca, Bryan got saved when he was almost 16 and got involved at the High School group at Calvary Chapel Costa Mesa under the leadership of Richard Cimino. He married his best friend, Sherry in 1991, and has two daughters and a son-in-law.
In 1993, when 23 years old, moved to San Luis Obispo, (a beautiful college town along California's Central Coast) to plant Calvary SLO Church. Bryan is passionate about helping men develop a lifestyle of discipleship and coaching/mentoring younger pastors.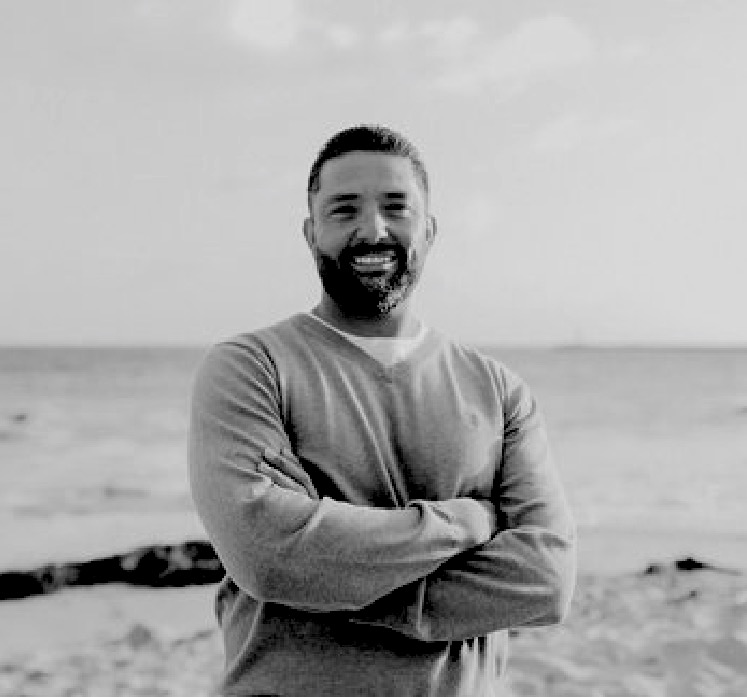 In Tommy's young teenage years he started drinking alcohol, using drugs and hanging out on the streets in the city of Artesia, CA. The life he was living led him into more darkness and ultimately 5 1/2 years of prison time in the California state prison system. It was during this time that his wife, Diana, began praying for him, and soon after his release in January of 2000 he surrendered his life to Jesus Christ on June 11, 2000. Tommy was so excited to live his life for the Lord that he enrolled in Calvary Chapel's School of Ministry, and after graduating in 2004 he was brought on staff as an assistant pastor at Calvary Chapel Costa Mesa. In February of 2014 Tommy took another step of faith when he began Hope Alive Church. His heart is to reach the people of Santa Ana with the message of hope that is found in a personal relationship with Jesus Christ.
Tommy and his wife Diana have been married since 1990 and have three children, Tommy Jr., Isabella, and Jacquelyn. Tommy and Diana's daughter Isabella is married to Caleb Jackson and are grandparents to two beautiful little girls. As a family, one of their favorite things to do is hang out, fellowship and laugh with other family members and friends and talk about Jesus—usually with lots of food and coffee.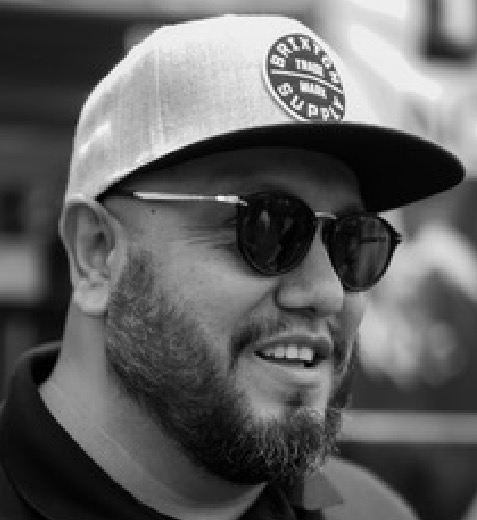 Jose Hernandez
is the senior pastor of Hope Central Watts, where under the direction and calling of the Holy Spirit he has been given the honor of teaching the Word of God. The Lord has given him a calling to lead, love, and learn. As a graduate of Calvary Chapel Costa Mesa School of Ministry, Jose has been given the Vision to reach the lost in Watts with the Gospel– one housing project at a time.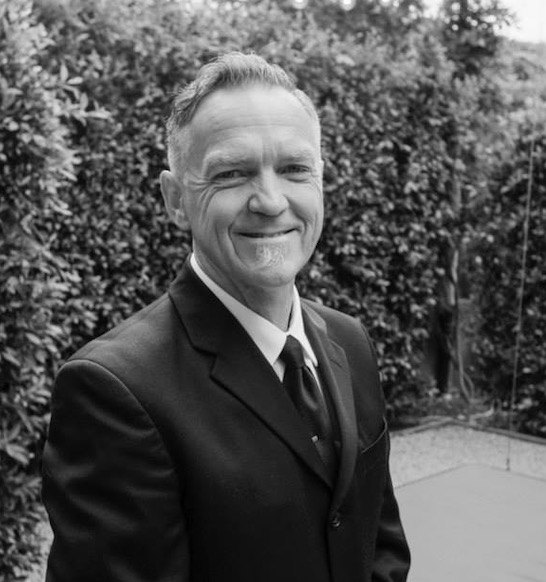 Chris Wienand started his journey of ministry in South Africa over 35 years ago. A True Church planting veteran, he has lead, mentored, and initiated countless plants around the world!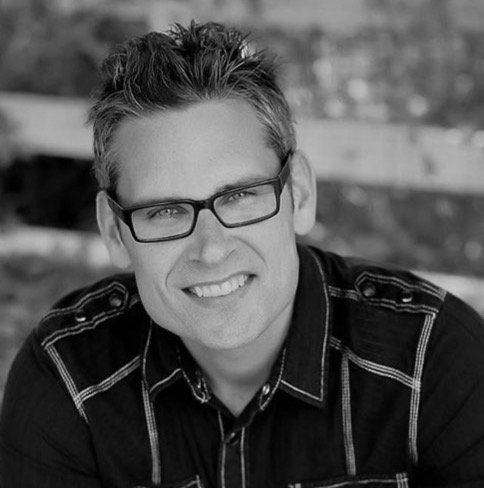 Bobby Conway is the lead pastor of Life Fellowship Church in Lake Norman, North Carolina. He has authored several books including, "Does God Exist?," Doubting Toward Faith," and "The Fi5th Gospel." Bobby earned his Master of Theology degree at Dallas Theological Seminary and earned his Doctorate of Ministry in Apologetics from Southern Evangelical Seminary. He is Also the host of One-Minute Apologist.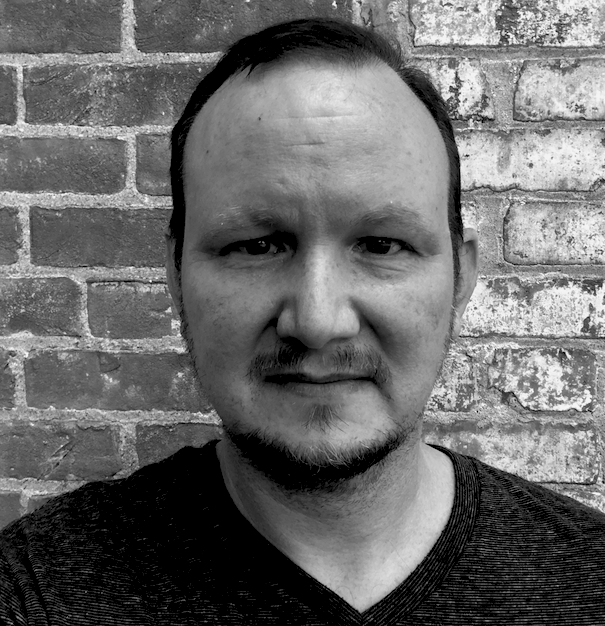 Jed Gourley has been serving in overseas church-planting missions since 1992. He and his wife, Renee, and their six children have lived in Ukraine, Kyrgyzstan, and now in Georgia – #thecountrynotthestate.
The Gourleys moved to Georgia in 2014 with a vision of planting a healthy local church and establishing a Bible training center to prepare people to take the gospel to Georgia's neighboring regions. Three years ago they planted Calvary Chapel Tbilisi in Georgia's capital city. They are currently preparing for the move of Calvary Chapel Bible College Europe from Budapest, Hungary, to Tbilisi, Georgia.
Jed is the author of Distant Fields, a biography of long-term missionary (and father-in-law), George Markey.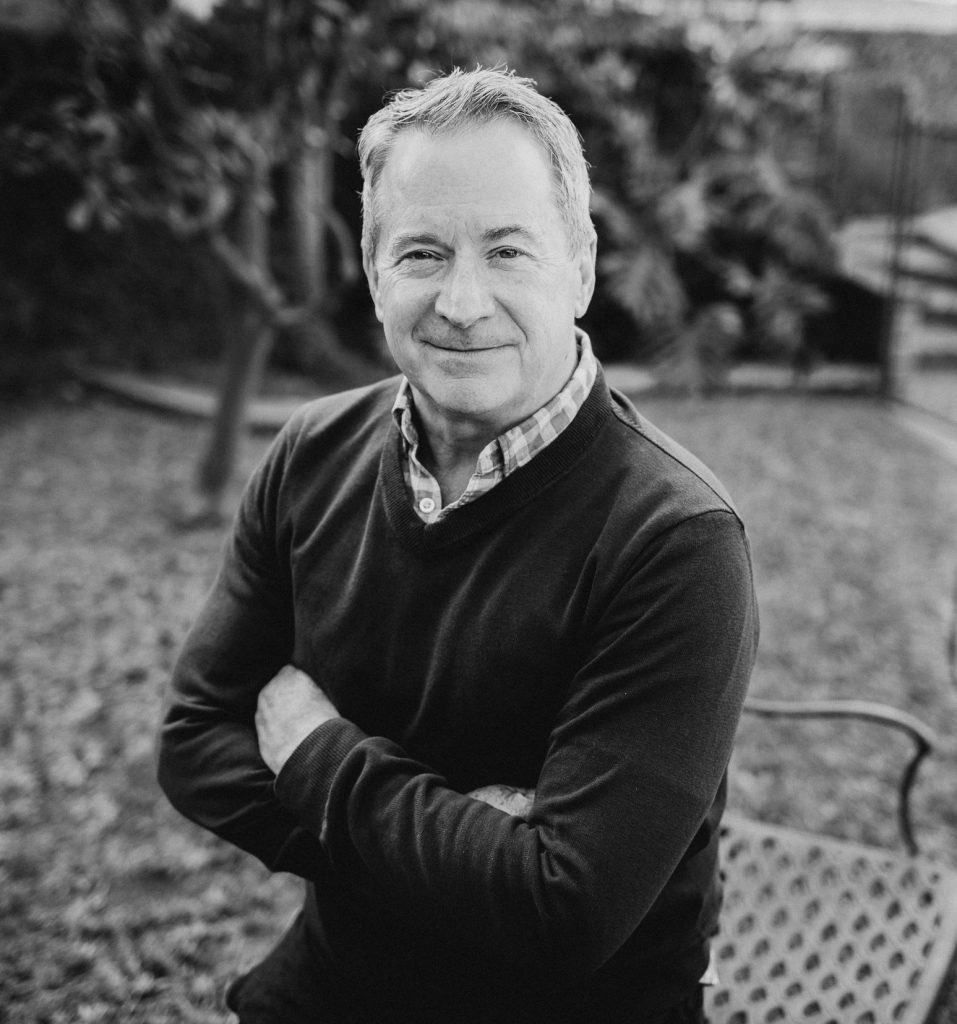 Jeff Gipe served as the lead pastor of Newport Coast Lighthouse in Newport Beach, California, for 16 years. Recently, Jeff has transitioned from serving as a lead pastor to serving on the CGN Leadership Team. Jeff has a heart to encourage church planters and church leaders. He serves on several church boards and is a CGN local connector in the Southeast and in India.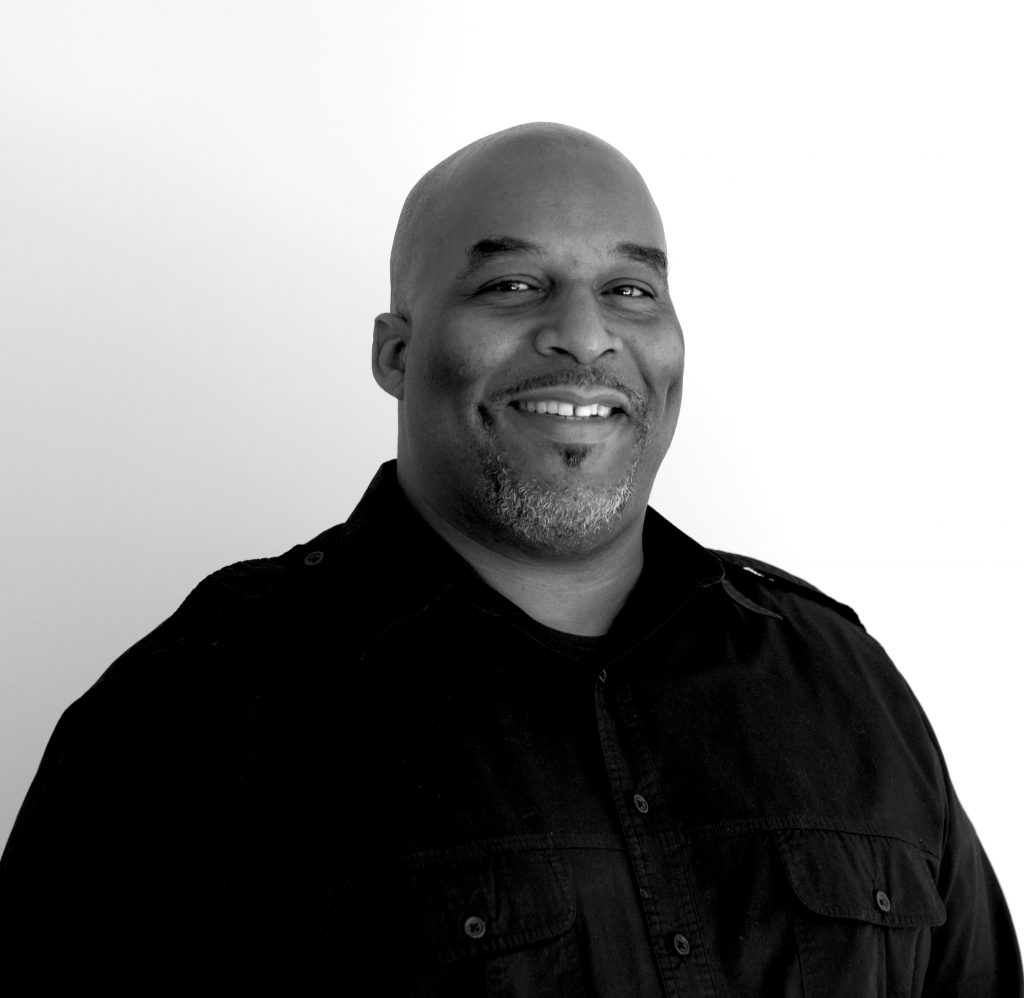 Bill Buffington is the senior pastor at Calvary Chapel Inglewood. He and his wife have been married for 23 years and have 4 children. His life is a walking testimony of the freedom and deliverance made available through Christ Jesus. He is passionate about the transforming work of the gospel, especially in the inner-city.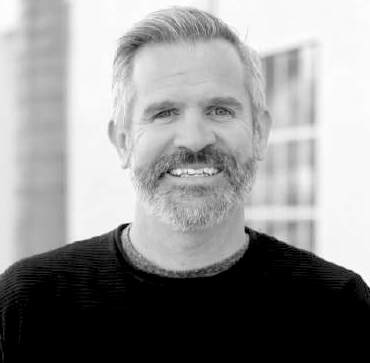 Phil Metzger is the senior pastor of Calvary San Diego. He was the director of Calvary Chapel Bible College Europe and served as a missionary church planter from 1998 to 2018.
In-Person Training Tracks
Tuesday Only
Church Planting Roundtable
Nick Cady, Phil Metzger (J215)
Calling all church planters! Nick Cady and Phil Metzger will be sharing about "Cultivate," a program developed to assess, train, and deploy new church planters and missionaries, and inviting you to discuss strategies and issues related to planting new churches today. Calvary Chapel has a rich history as a church-planting movement, and we want to encourage this in the next generation by using the relationships and resources we have as a network to better identify, equip, deploy, and support the planting of new, Gospel-centered, missional churches around the world. Whether you are a current or future church planter, a pastor who desires to raise up and send out church planters or are just interested in the discussion, we need your voice around the table, so please join us for this important discussion.
The Posture of the Church in the Age of Hate
Aaron Campbell (Fellowship Hall)
We have been commissioned to "co"-mission alongside our Lord and proclaim the gospel to an ailing world. But inherent in that idea is that we remain in sync with the Lord's heart and mind. Bible-teaching churches are divided about race issues; biblical outreaches to certain sectors are being branded as practicing a social gospel. Identity and sexuality are at stake like never before, and the church has, in some respects, dropped the ball. Yet, in the midst of it all, Jesus prayed that we be one as He and the Father are one. So how do we grow? How do we not just survive but thrive? How do we stand with authority—as the salt, light, and the pillar of truth before the world? Let's look to the Scriptures for a profound time of sharing and listening.
Spiritual Health for Spiritual Leadership (Roundtable)
Ted Leavenworth, Rob Salvato (J213)
Times of trouble are synonymous with ministry. If there were such a thing as a Ministry Leaders Dictionary, "Times of Trouble" would certainly be defined as, "Days that end with the letter Y." Ministry, however, never waits for an opportune time. The spiritual health of our people is the job that God has entrusted us with, and today is the day of salvation. But as a wise pastor once said, "You can't give what you ain't got." As we minister to the spiritual health of others, how do we maintain our own spiritual health?
LEADERSHIP COACHING
Poimen Ministries (H107)
Poimen Ministries is a mentor relationship that helps you turn your God-given vision into action and avoid the distractions. Are you doing what God commissioned you to do, or do you feel held back? The Leadership Coaching Training Track is designed to help you identify your calling and make a plan that will move you forward through any season of ministry.
The Way of Jesus in a Sexually Broken Culture
Justin Thomas (Main Sanctuary)
The Christian sexual ethic has become increasingly distinctive in recent times. In the eyes of the world, it is often seen not merely as eccentric but regressive and even dangerous. Issues of sexuality are not restricted to our external context but are prevalent within our own congregations. In our fallen world, what does it look like to follow Jesus as a community that embraces God's ways for sexuality, proclaims them winsomely as a better way, and meets people right in the midst of their sexual brokenness with a message of hope and community of support? This Training Track will seek to answer these questions and review the necessary components for a sexually-faithful church.
Wednesday Only
Preaching and Teaching Gospel-Centered, Expository Messages
Nick Cady (J215)
What is Gospel-Centered Bible teaching, and how is it different from other ways of teaching the Bible? Does studying through a text verse-by-verse always automatically guarantee exposition? In this training track, Nick will provide some helpful tools to improve your preaching and teaching of the Bible, including how to make your messages more memorable and impactful for your hearers. Nick is on the steering committee of Expositors Collective, a movement of pastors and leaders working to raise up the next generation of Christ-centered expository preachers and teachers through regional two-day training events and a weekly podcast.
Gospel-Centered Thinking for Ministry in Today's World
Gerry Breshears (Main Sanctuary)
Doing ministry in real life requires priorities – we simply cannot do it all! We will outline a "Die/Divide/Debate/Decide For" approach to gospel issues and use it to work through setting up strategies for effective Gospel-centered Ministry in Today's World.
How to Engage the LGBTQ Community Like Jesus
Becket Cook (J213)
How did Jesus interact with sinners and tax collectors? How should we engage with those in the LGBTQ community? Jesus had such love and compassion on the outcasts of society, but He never left them in their sins. He loved them but called them to repentance. Looking at Luke 5:27-32, where Jesus calls Levi, we will unpack how Jesus balanced grace and truth. How do we love our gay neighbors without compromising the biblical sexual ethic? As someone who lived as a gay man for 20+ years but was redeemed by God on September 20, 2009, I have been on both sides of the issue of homosexuality. We will examine this issue biblically, theologically, pastorally, and personally.
The Way Community: Encouragement and Support When Leading as a Woman (Roundtable)
Brenda Leavenworth (Fellowship Hall)
"The Way" was the most widely known name for the early Christian church. For us today, the Way of Jesus is a journey, a road less traveled, where we learn to navigate life as followers of Christ. However, Jesus doesn't intend for us to walk this road alone. His desire is for us to be part of a Spirit-filled, Spirit-led, Spirit-empowered community of believers. As part of the "Way of Jesus" community, we share common characteristics, consistent theology, and a love for the people of God. We share a heart that supports and encourages one another. Join us as we discuss, "The Way of Community. You will be introduced to the new CGN Women's Task Team and have time to ask questions and give input into our future together.
Local Connectors Training
Clay Worrell, Wayne Taylor (Gym)
This training track is exclusively for current CGN Local Connectors. In this track, we will be talking through what our call and responsibilities are as CGN Local Connectors; we will also be introducing the new Network Membership process and walking through what the Local Connector's involvement in this process will be. There will also be a time for questions and sharing of ideas and testimony from your local context. We strongly encourage all CGN Local Connectors to come to this training track.
Special Online-Only Sessions
Monday:
Gospel-Centered Life and Ministry
Mike Neglia
Tuesday:
The Way of the Peacemaker: Shepherding Through Social Media
Aaron Salvato
Wednesday:
Women in the Way of Jesus
Sarah Yardley
Special Spanish Sessions
John Bonner
(ENG) Provoking Jealousy (Romans 11:11)
(ESP) Provocar celos (Romanos 11:11)
As believers in their Messiah, we gentiles have a tremendous debt to the people of Israel. What does the future hold for the descendants of Abraham, and what role does the church have in these last days?
Manolo Matos
(ENG) "One another – God's plan for community"
(ESP) "Unos con otros – El plan de Dios para el compañerismo"
En medio de un mundo polarizado y antagónico, la iglesia debe ser un oasis de gracia, amor y verdad, un pedazo del cielo en la tierra. En esta sesión descubriremos el corazón de Dios para el compañerismo cristiano.