Check out our lineup of 2023 speakers featuring leaders from around the world. Click on an image to learn more.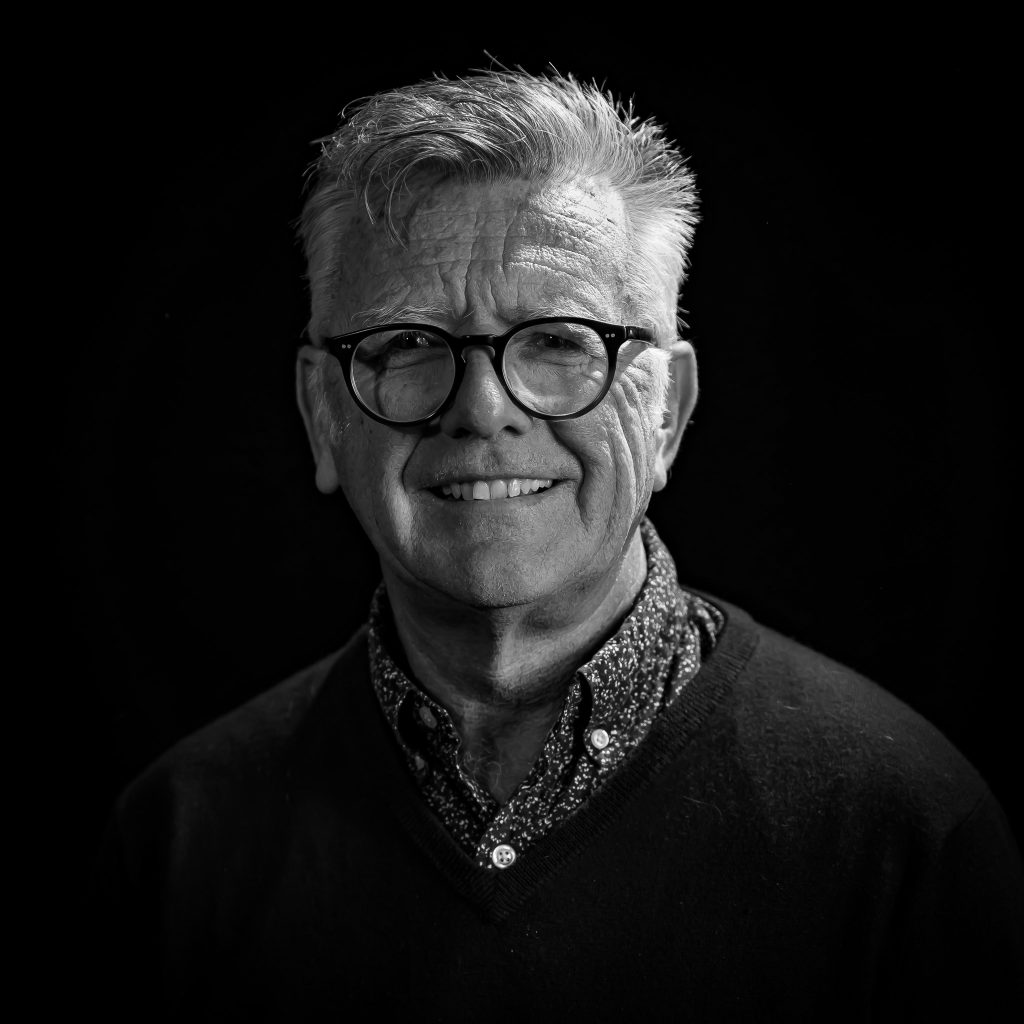 Brian Brodersen is the senior pastor of Calvary Chapel Costa Mesa, the president of the Calvary Chapel Bible College, and the director of Creation Fest (UK). He is the featured speaker on the Back to Basics radio program and the director of Creation Fest (UK). Brian is extensively involved in missions and church planting around the world.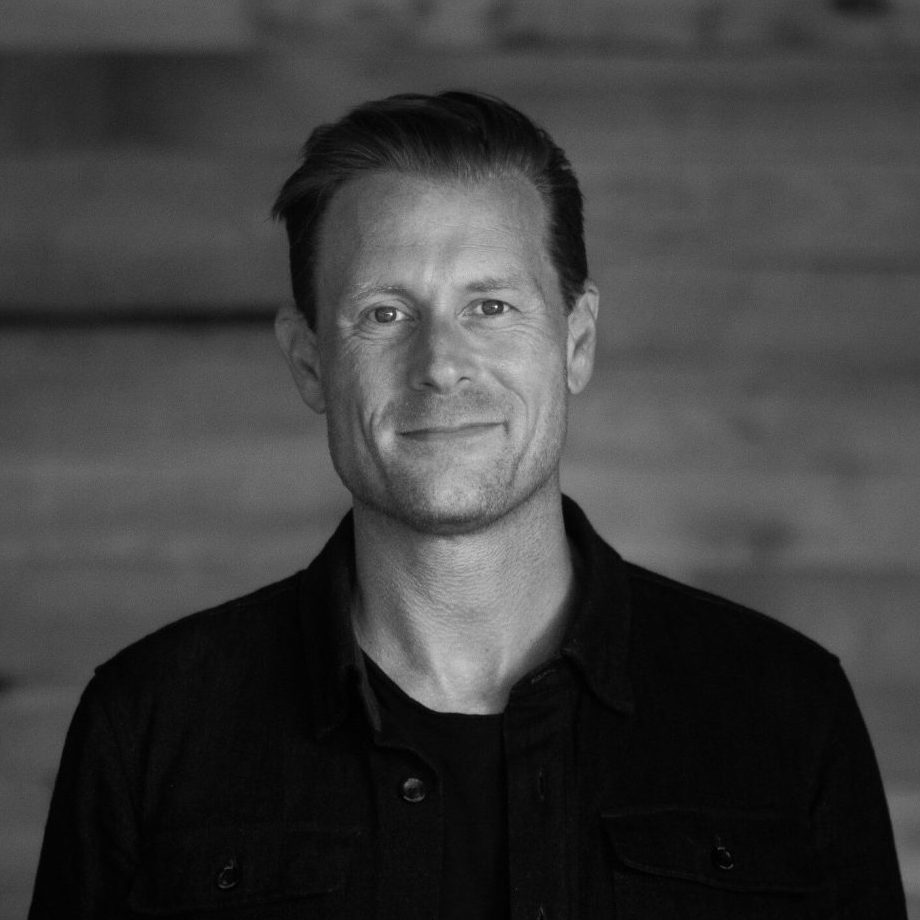 Tim Chaddick is the Pastor for Preaching at Reality Ventura and Founding Pastor of Reality Church London and Reality LA. A native to California, Tim's first ten years of church-planting ministry started as the Lead Pastor of Reality LA in 2006, a thriving church in the heart of Hollywood, before planting Reality London in the UK in 2016. In 2021, Tim returned to California to take up the Pastor for Preaching role at Reality Ventura.
These churches are a part of the Reality family of churches, a movement committed to relational church planting and serving the broader body of Christ. Tim's first two books, "Better: How Jesus Satisfies the Search for Meaning" and "The Truth about Lies," were projects that came from lessons learned while living and pastoring in urban areas. Pastor Tim and his wife Lindsey care deeply about the ministry of the local church and seek to devote themselves to helping churches begin and flourish in their mission to share and reflect the Gospel.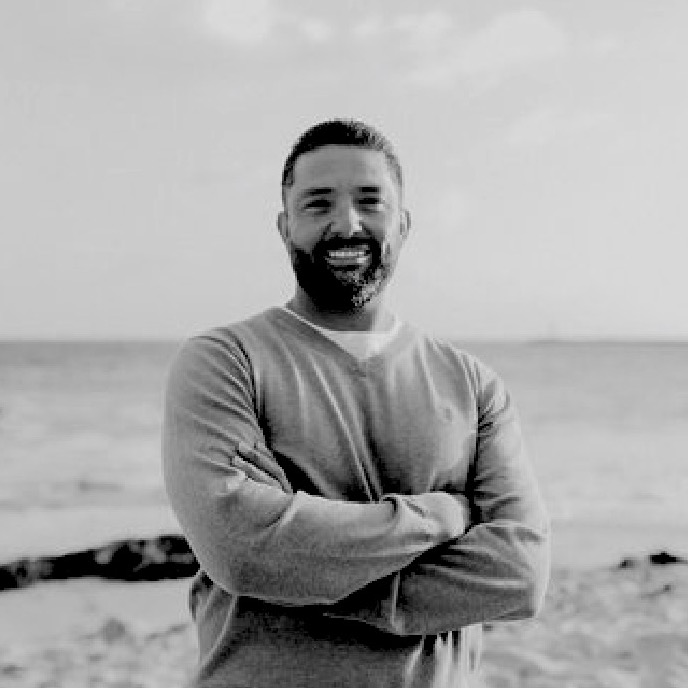 Tommy Cota is the lead pastor of Hope Alive Church in Santa Ana, California. In Tommy's young teenage years, the life he was living led him into darkness and ultimately 5 1/2 years of prison time in the California state prison system. It was during this time that his wife, Diana, began praying for him, and soon after his release in January of 2000, he surrendered his life to Jesus Christ. Tommy was so excited to live his life for the Lord that he enrolled in Calvary Chapel's School of Ministry, and after graduating in 2004, he was brought on staff as an assistant pastor at Calvary Chapel Costa Mesa.
Bill Clem leads the Center for Pastoral Flourishing at Western Seminary in Portland, Oregon. Bill has spent over forty years in various ministry contexts leading college ministries, planting churches, teaching at the undergraduate and graduate levels, and leading professional development seminars. Most recently, he served as the associate pastor of Imago Dei Community Church (Portland, OR) for almost six years.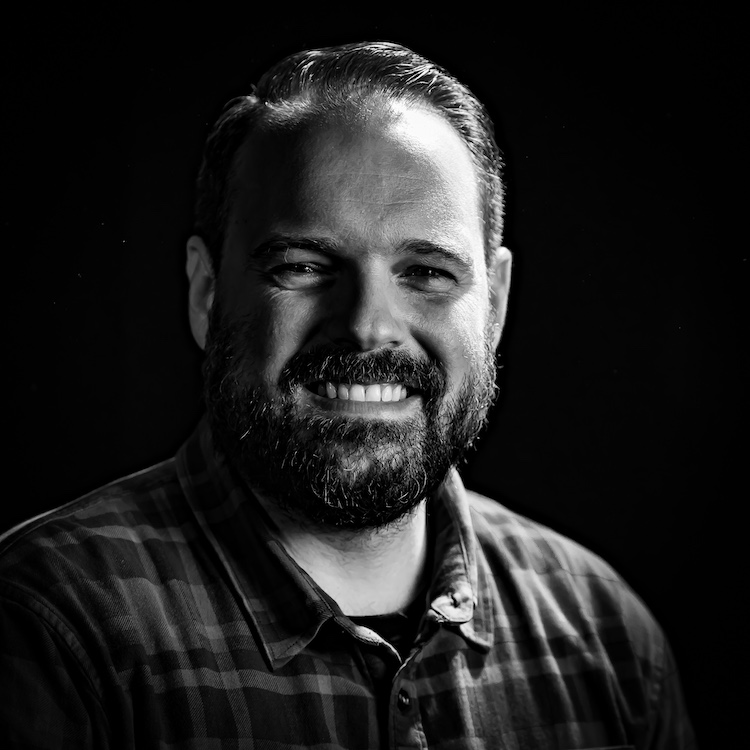 Kellen Criswell M.A. currently serves as Global Strategist of Calvary Global Network and calvarychapel.com. He is the primary host of the CGN Mission & Methods Podcast. Previously, Kellen has served as a worship pastor, assistant pastor, senior pastor, church planter, missionary, and Bible college instructor.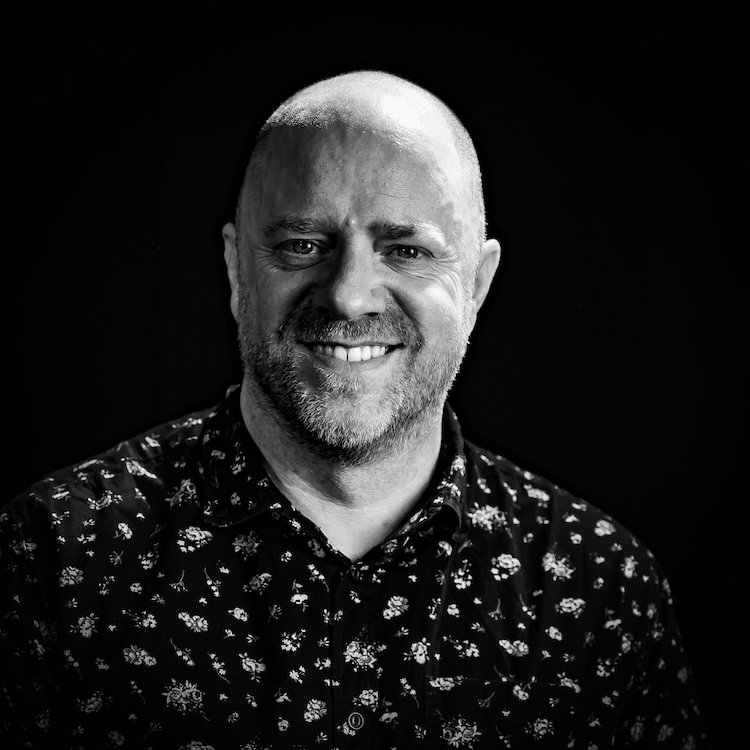 Joel Turner is the teaching pastor at Mountain Spring Calvary Chapel in Calgary, Canada.
Prior to the Lord's calling him into the ministry, Joel was a comedian in western Canada. In 2017, Pastor Joel felt the call of God to strengthen the churches and do the work of an evangelist through various speaking engagements in Canada, the USA, and Europe. Author of the book, "Humor Me"; using humor and evangelism to connect with others.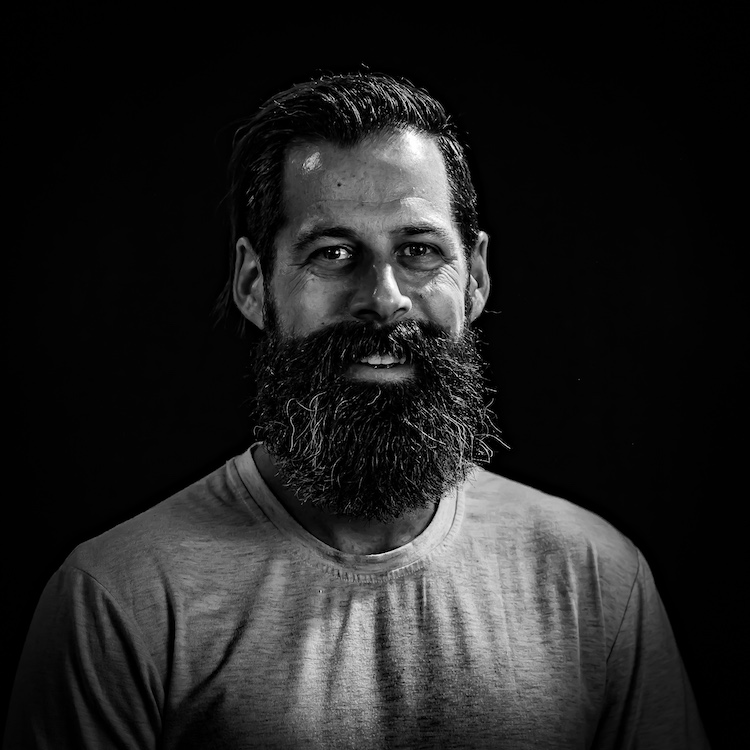 Nate Holdridge has served as pastor of Calvary Monterey since 2008. Calvary's vision is to see Jesus famous, and Nate teaches and writes with that aim at nateholdridge.com, especially focusing on men and pastors.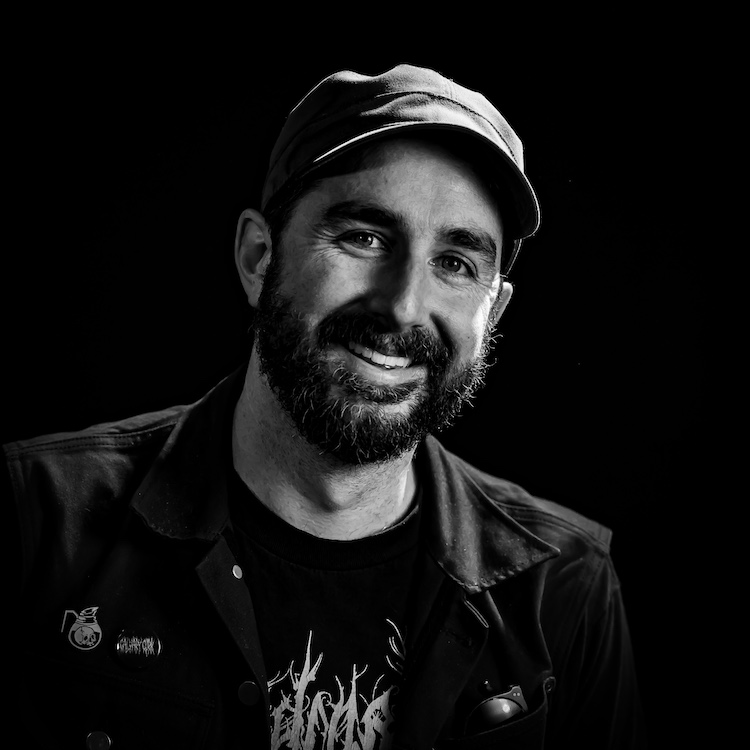 Mike Neglia is the lead pastor at Calvary Cork located in Cork, Ireland. After graduating from Bible College in Siegen, Germany, in the summer of 2002, he served at Calvary Cork as a full-time missionary youth outreach coordinator/assistant for two years before taking over as lead pastor. Mike also channels his passion for Christ-centered expository preaching by serving on the steering committee of Expositors Collective and hosting their weekly podcast.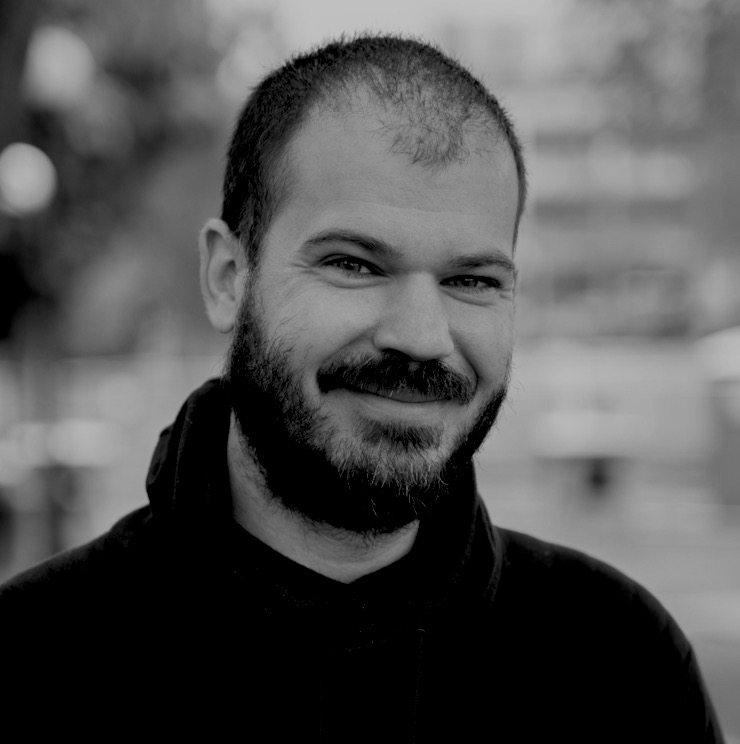 Justin is a Washington native who has lived in the Seattle area since 2005. He is currently president of Calvary Chapel Bible College Twin Peaks, in California. He has his M.A. (Biblical & Theological Studies) from Western Seminary and his B.B.S., from Calvary Chapel Bible College.
Workshop & Panel Speakers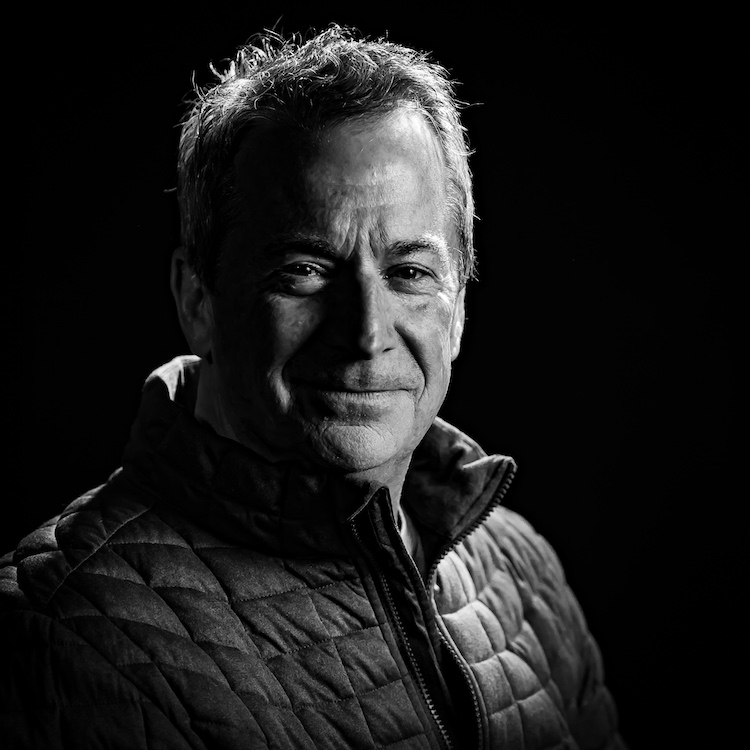 Jeff E. Gipe currently serves as the Secretary/Treasurer of Calvary Global Network. Jeff was ordained at Calvary Chapel Costa Mesa and served as a pastor there for two years before planting a church in Newport Beach, California in 2005. Jeff served there for 15 years where he was blessed to partner with other churches in planting churches around the world. In 2020 Jeff transitioned to serving with Calvary Global Network to pursue his passion for church planting and pastoral care. Jeff is the author of the book Contented, where he writes that the key to the contented life is communion with Christ.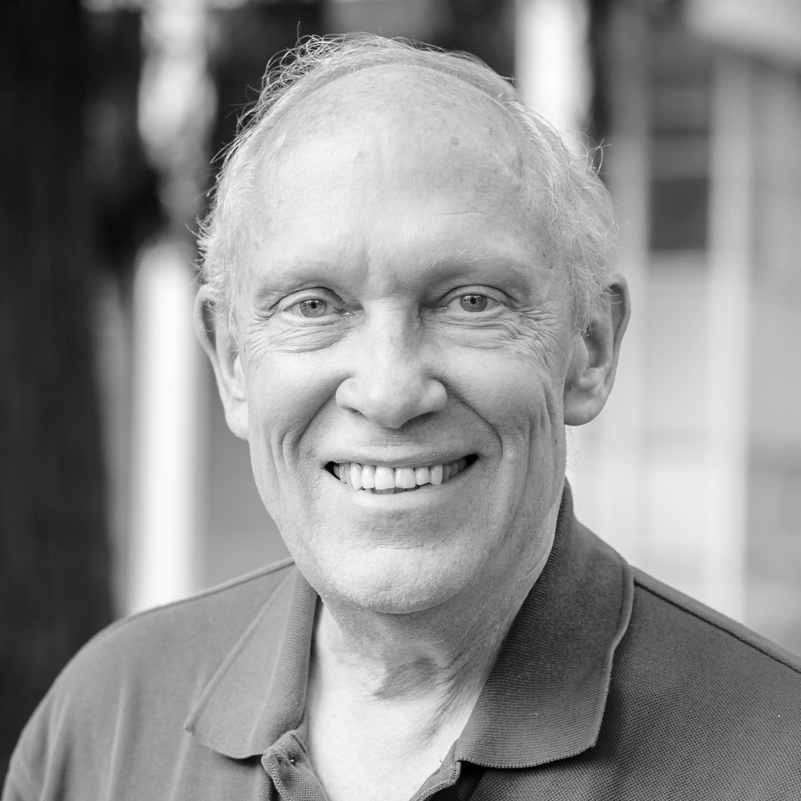 Gerry Breshears has been a professor of theology at Western Seminary since 1980. In addition to teaching and lecturing at a number of colleges and seminaries around the world, he speaks in many churches. He works in leadership in the Evangelical Theological Society nationally and regionally. He is co-author of "Vintage Jesus," "Death by Love," "Vintage Church," and "Doctrine" with Mark Driscoll. He is an elder and a member of the preaching team at Grace Community Church of Gresham, Oregon.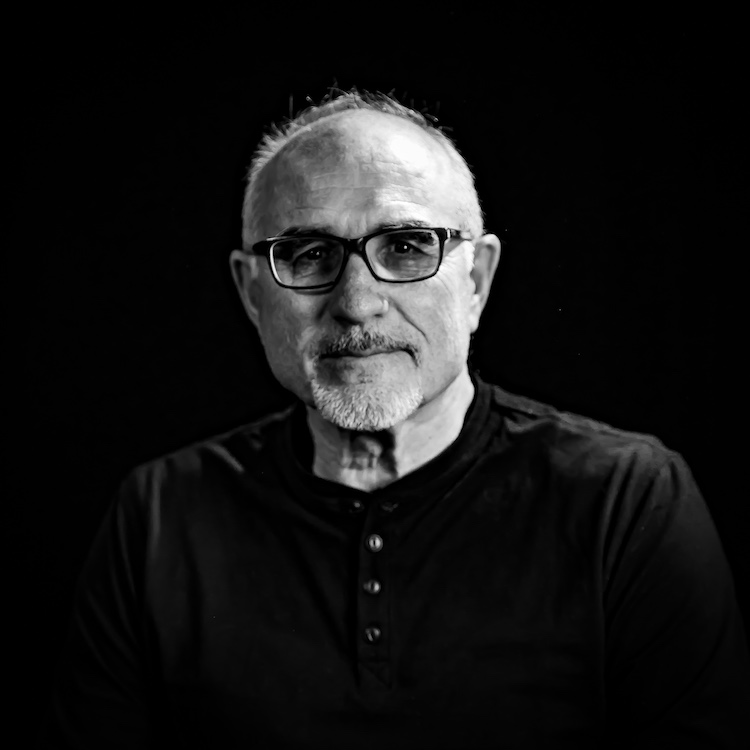 Wayne Taylor is the founding pastor and has been the lead Pastor of Calvary Fellowship Seattle for 41 years. During this time, God used their church to help plant over 50 churches, about half locally, and half globally. Recently, Wayne has transitioned to be an itinerate Bible teacher, a support minister to the church, and Director of Calvary Chapel Bible College Seattle.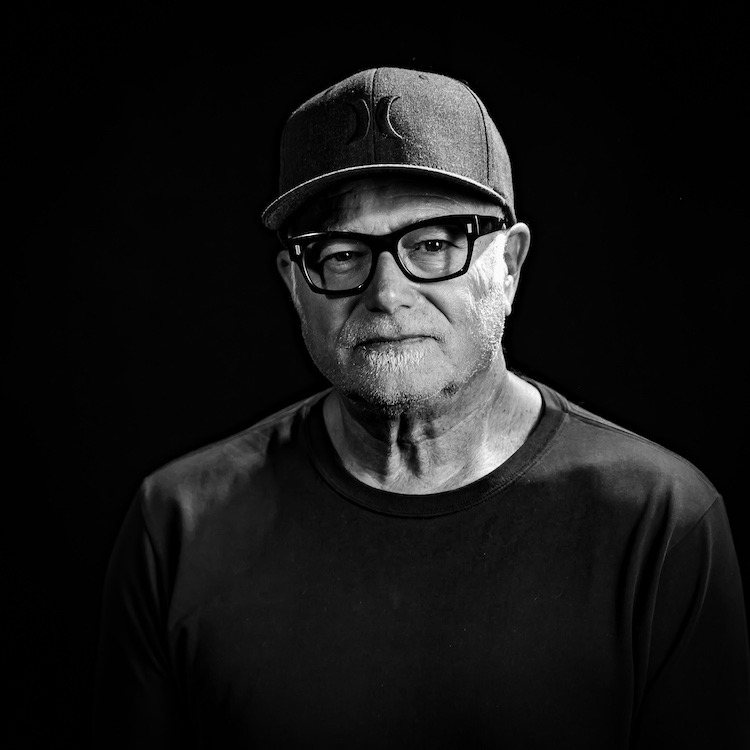 Richard Cimino is the founding pastor of Metro Calvary. After eight years as the high school pastor at Costa Mesa and 13 years as lead and teaching pastor of CC Grass Valley (Crossroads Community Church), Richard sensed a tremendous burden to start a Bible study in the city of Roseville, California, as an outreach of CC Grass Valley (now called Metro Calvary). Richard has a deep love for God's work in the UK and Brazil and is engaged in regular outreach and discipleship in both places.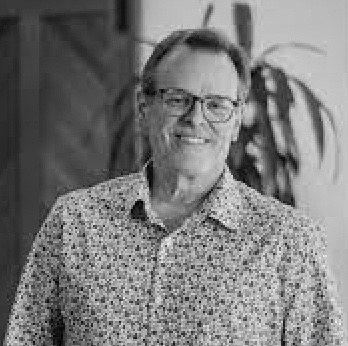 Ted Leavenworth planted Reliance Church in 2007 and serves as the main teaching pastor. Prior to starting Reliance Church, Ted was the founder and executive pastor of Revival Christian Fellowship in Menifee, where he served for 15 years. He is a graduate of the Calvary Chapel School of Ministry and has a heart for church planting, helping to plant many churches, both nationally and internationally. He is also leading the Care & Coaching Team for CGN.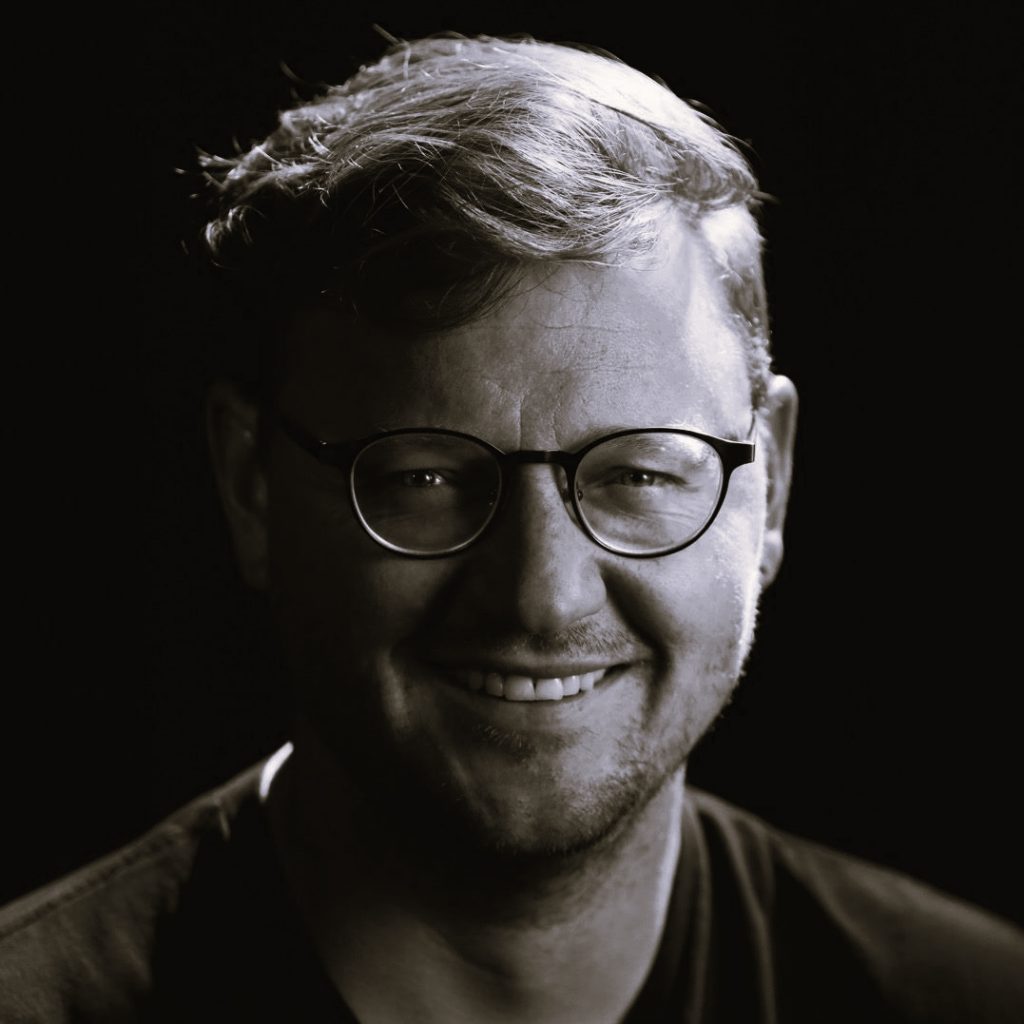 A. Clay Worrell is a native Californian who spent the first eight years of his adult life as a missionary in Ireland where he planted a Calvary Chapel in Waterford City. For the next seven years, he lived in the San Francisco Bay Area where he served as the lead pastor of Calvary Tai-Valley in Pleasanton, California. He is now the COO and Executive Director of CGN.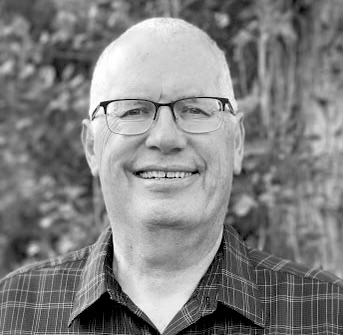 Pastor Jeff Jackson served in the US Army, church planted in the Philippines and in the San Diego area, and pastored a church in Phoenix, which was deeply engaged in ministry to the refugees who had been settled there. He is the founder of Shepherd's Staff Mission Facilitators and currently serves as the Missionary Deployment Specialist.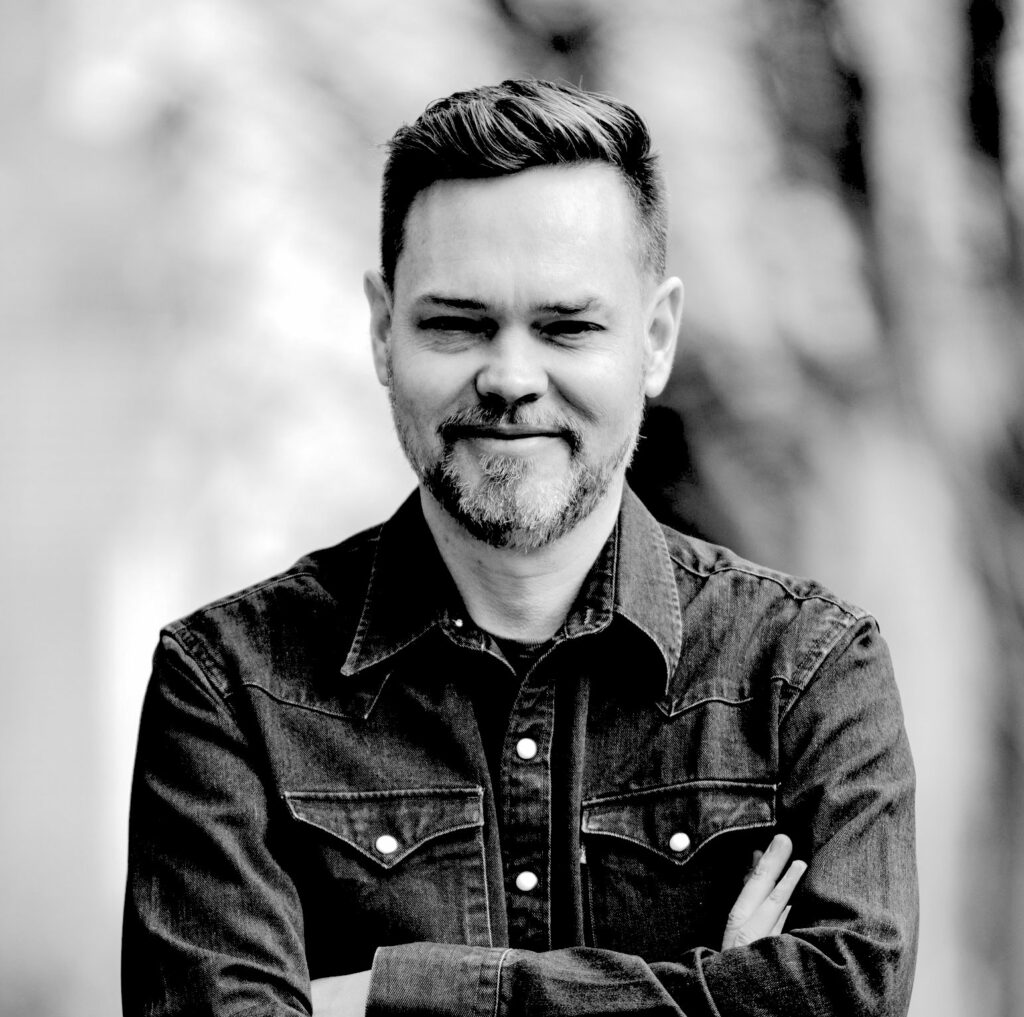 Josh founded Haven City Church in 2017. Prior to planting Haven City Church, Josh was an assistant pastor at Calvary Chapel Costa Mesa serving under Brian Brodersen.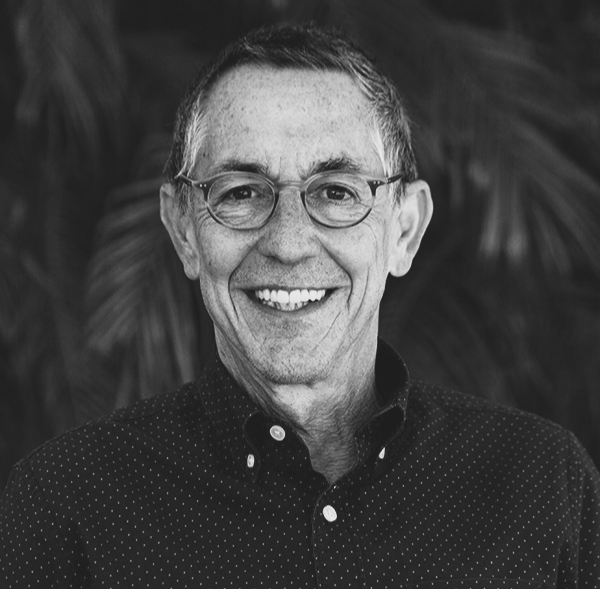 Bruce Zachary was raised in a Jewish home, and came to faith in Christ as Messiah over 30 years ago. He has been teaching the Bible for 30+ years. He and Karen, his lovely bride have been married since 1991, and are blessed by their sons Joshua and Jonathan. Bruce taught at Calvary Chapel Costa Mesa's School of the Bible, and is a graduate of CCCM's School of Ministry. He has been an ordained pastor for near 30 years, and was an attorney for 25 years. In 1996 he planted Calvary Nexus in Camarillo, Ca. where he continues to serve as teaching pastor. Bruce is the author of 17 books, and has directed the Calvary Church Planting Network [CCPN] a global church planting initiative.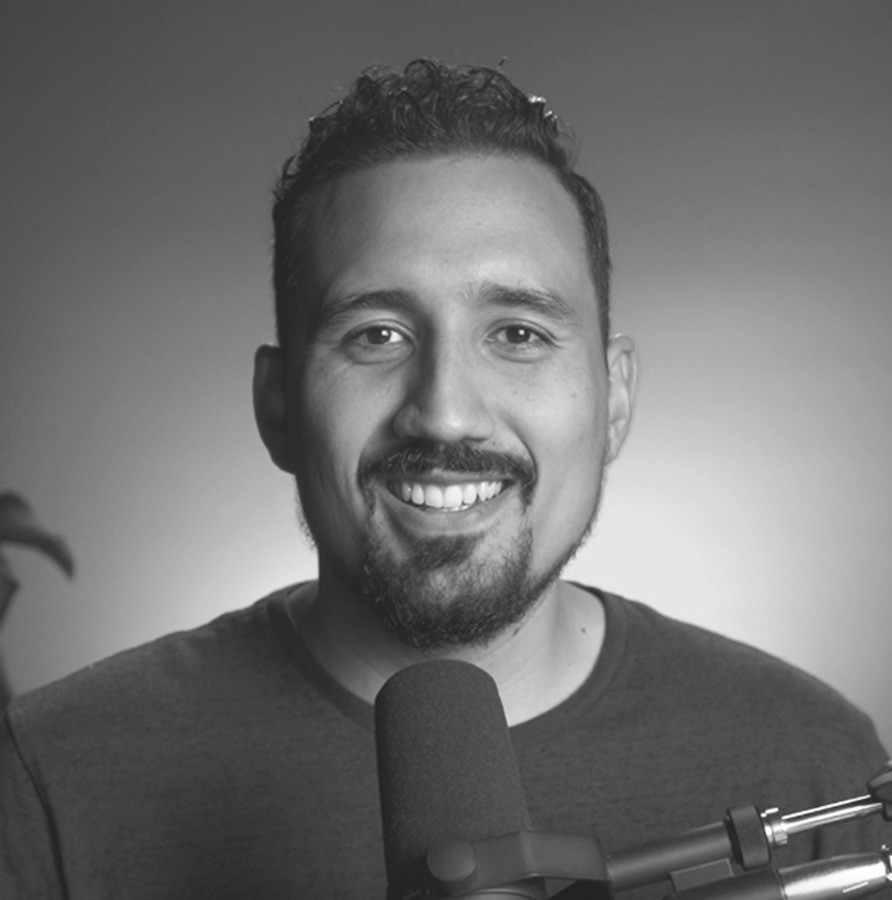 Manolo Matos has served as pastor of Calvary Lima, located in the city of Lima, Perú since 2012. He met Jesus at a summer camp at the age of 17. From that moment on, his greatest passion would be to know God and make him known. He graduated from Calvary Chapel Bible College in 2010, where he would meet his future wife Holly. Manolo was ordained for pastoral ministry in 2012 and since then his focus and vision has been to see people find life and freedom in Jesus.
Brenda Leavenworth
serves as the Reliance Women's Director and has a heart and passion to see women develop a deeper understanding of God's Word and cultivate a sincere, lifelong relationship with Jesus Christ. As an author and speaker, she feels privileged to write many Bible studies and travel to share God's word globally. Brenda graduated from Calvary Chapel University with a bachelor's degree in Biblical Studies and is currently working on her master's with an emphasis in Christian leadership.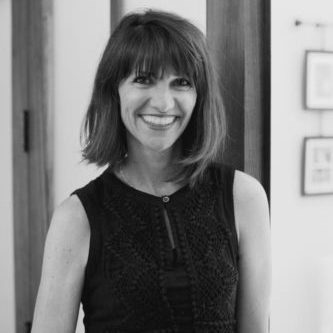 Cheryl currently oversees the Joyful Life women's Bible study at Calvary Chapel Costa Mesa. Cheryl is a frequent speaker at women's retreats and conferences around the world. She has written several books with Harvest House Publishers. It is her joy and privilege to minister biblical truths to women of all ages.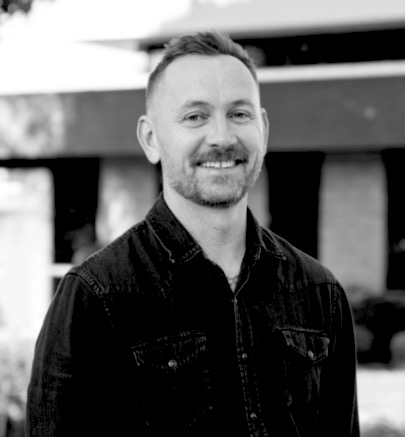 Brian Kelly is a Calvary Chapel pastor and Church planter with a heart for the great commission. For the past twenty years Brian has been involved in church planting and mission work in East Africa, New Zealand, and the United States. Brian has a passion for planting churches and has hands-on experience seeing churches grow from the ground up. Brian has been involved in five church plants, and has been a sending pastor for dozens more. He is a graduate of Calvary Chapel Bible College, and the founder of the CCBC campus in East Africa. Currently, Brian is five months into a new church plant in Florida, where he lives with his beautiful wife Lynne and their three children.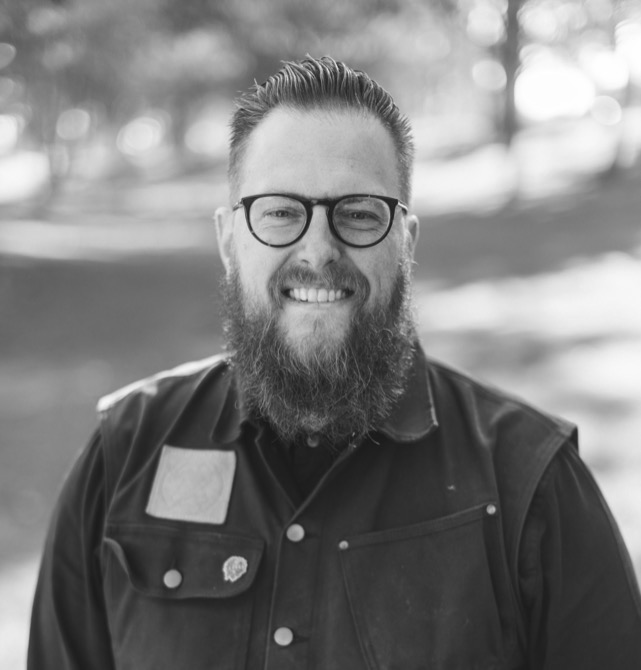 A sinner saved by grace, Conor was called to ministry in 2001 at Calvary Chapel Bible College. From there the Lord called him to the mission field in Siegen, Germany, where he met his wife, Hannah. After marriage and a daughter, Fae, the Lord led them to plant a church in Bristol, England. There the Lord blessed them with three boys, Flint, Dane, and Otis. After eight years on the mission field, the Lord called them back to their home church in 2015. As the Church Life pastor, he and his family want to exhort the people of the congregation on their faith journey. They want to equip people with resources to help them run the race of faith with spiritual strength and endurance.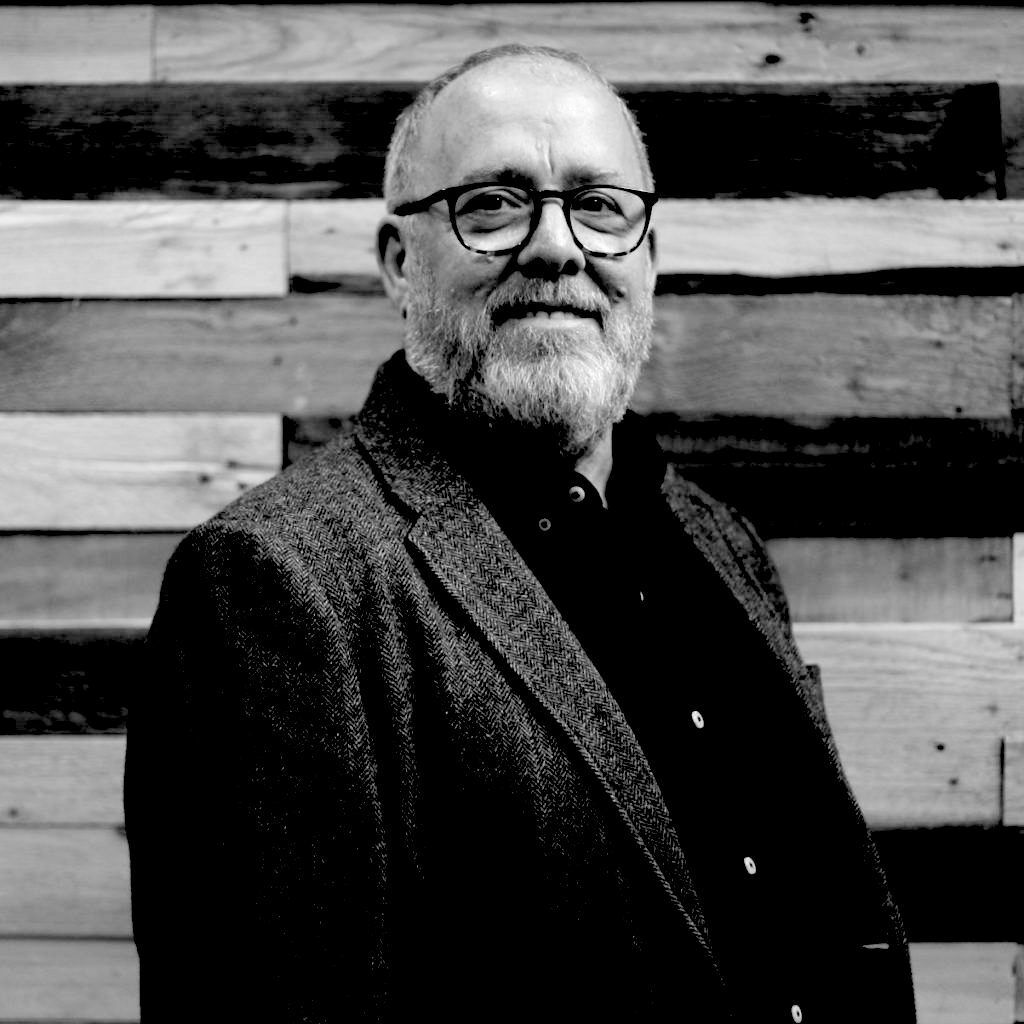 Rod was 
saved in 1985 at Calvary Chapel Costa Mesa, and in 1990 God called him to serve at the Calvary Chapel Conference Center in Millstatt, Austria. Thus began 15 years of serving in Eastern and Western Europe. In 2005, he and his family of five moved back to the States where he served as the director of the Calvary Chapel Conference Center in Murrieta, California, until January 2019. During that time, he also served as the pastor of a local church called Cross Culture Ministries. Now he and his wife Zuza are living in Italy, again as full-time missionaries, full of vision and expectation for God to do great things.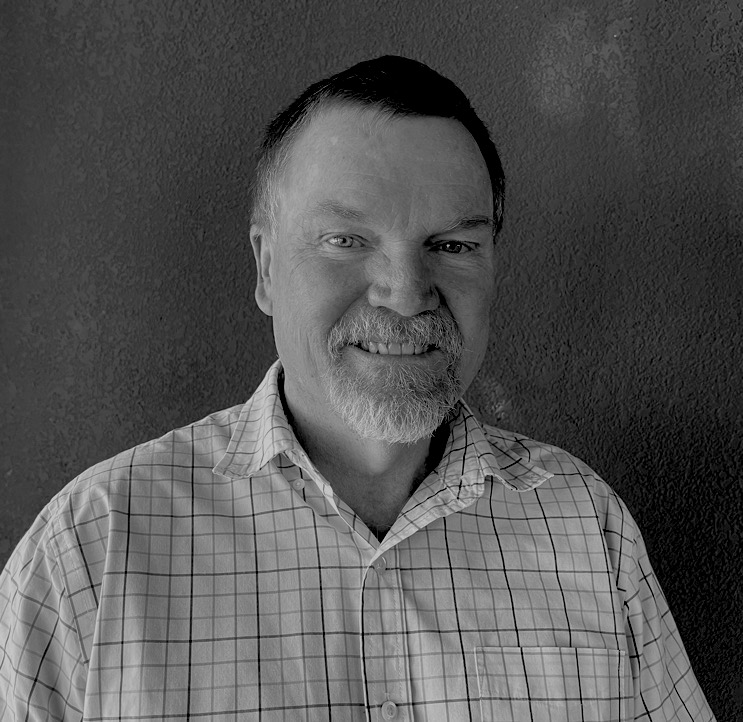 John Bonner is the founder and director of Calvary Chapel Bible College Peru, and the senior pastor of Calvary Chapel Hosanna in Cajamarca. He has served in missions ministry with Calvary Chapel for 40 years in the US, Mexico, Costa Rica and Peru.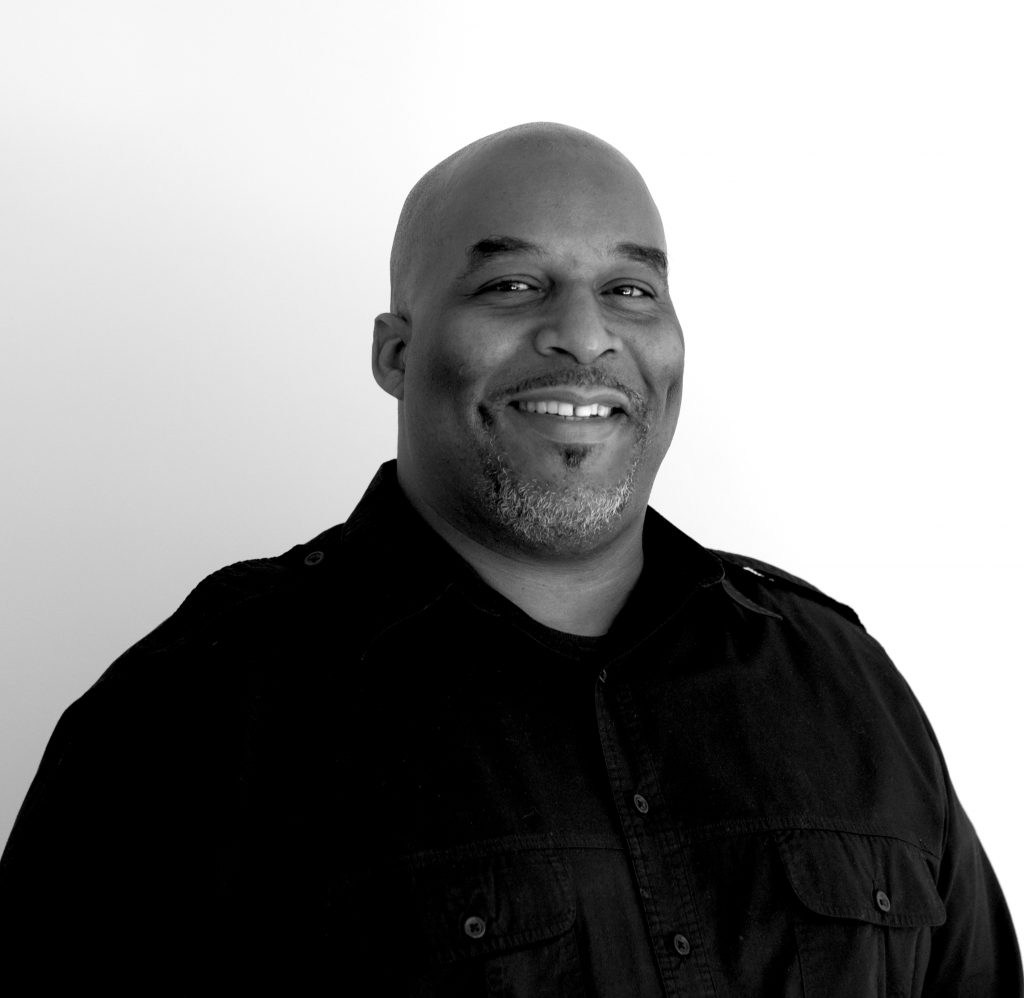 Bill Buffington is the senior pastor of Calvary Chapel Inglewood. His life is a walking testimony of the freedom and deliverance made available through Christ Jesus. He is passionate about the transforming work of the Gospel, especially in the inner city.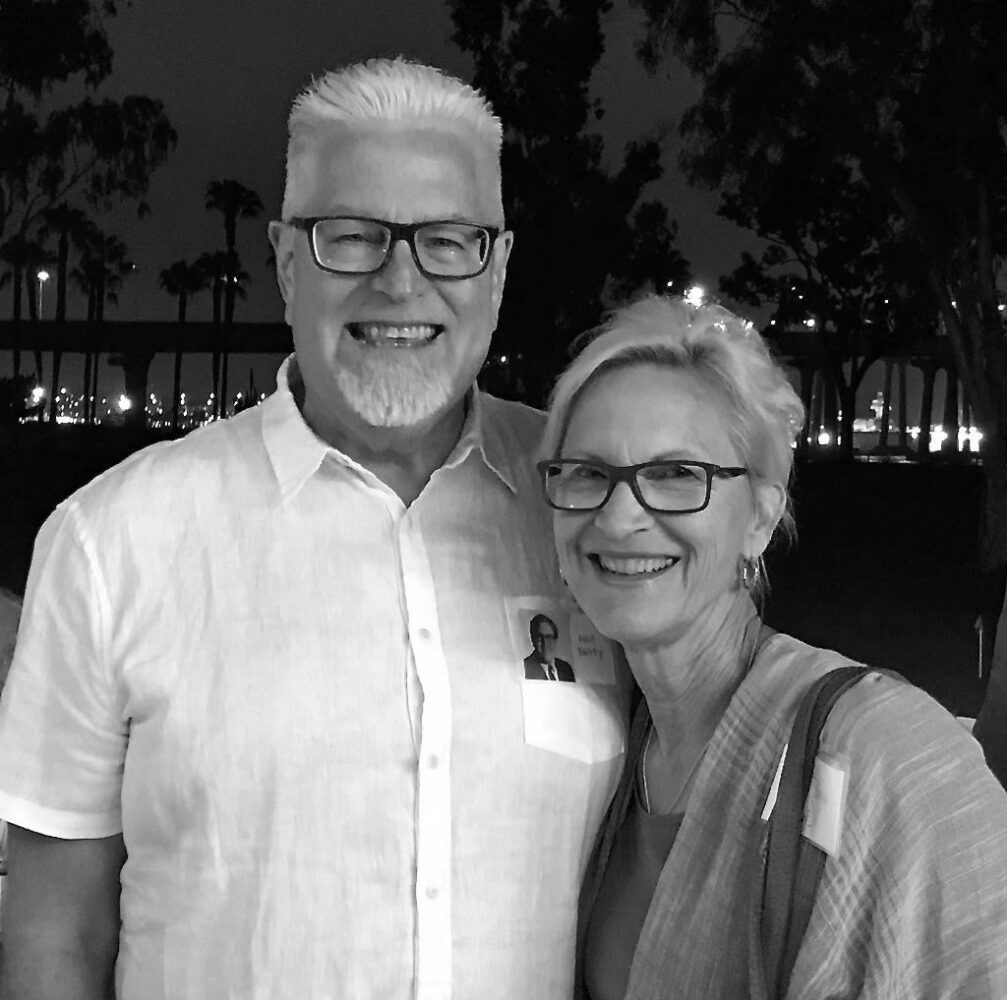 Paul was saved in 1973 at Calvary Chapel Costa Mesa and Lucy at Upland Brethren in Christ Church as a child. Paul and Lucy minister with POIMEN ministries and Acts 19 Ministries, both with an urgent interest in reigniting the Calvary Chapel movement with the power and grace of the Holy Spirit. They are currently consulting with churches and individuals who want to return to the roots of the Spirit's anointing. They have been married for 45 years, with 38 of those in ministry, and have two wonderful children and nine grandchildren.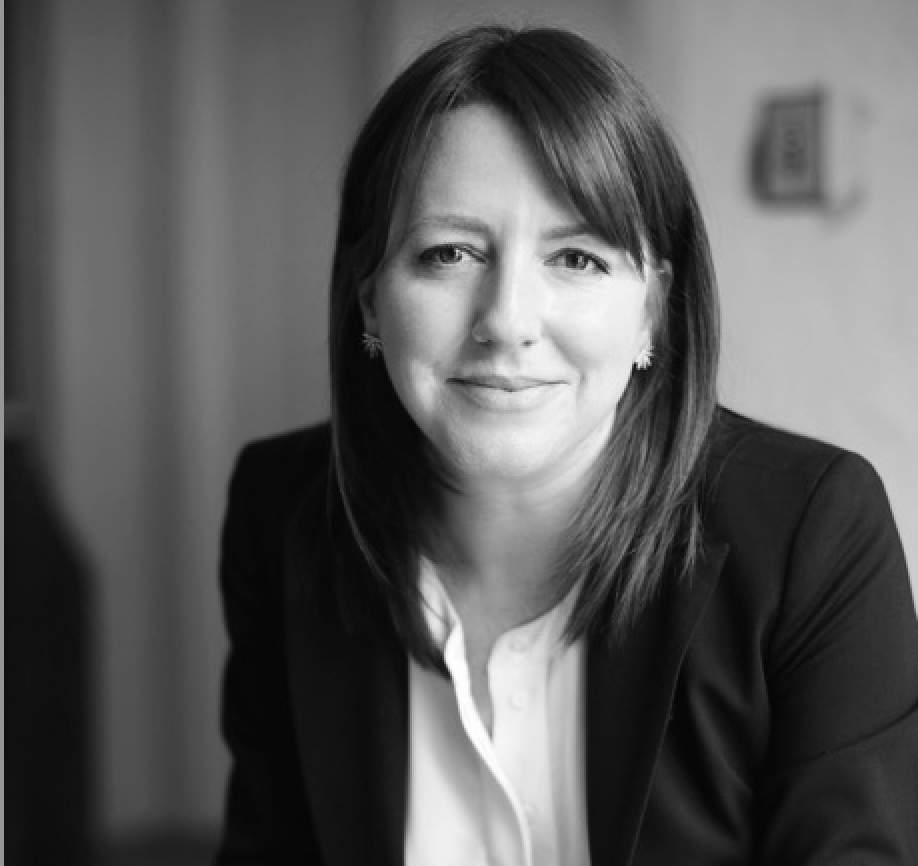 Mary Pero is a ghostwriter, book coach, editor, and book-proposal maker who specializes in helping authors create marketable literary properties. She is passionate about using the power of stories to change lives. YOUR STORY MATTERS. Mary has served the local church as a worship leader in California, Poland, and Ireland and has a special place in her heart for ministry leaders, pastors, and changemakers. When she's not reading or writing, Mary is drinking coffee and working with her husband on the latest project in their historic home in California.
Our 2023 artist lineup. Click on any artist to read their bio.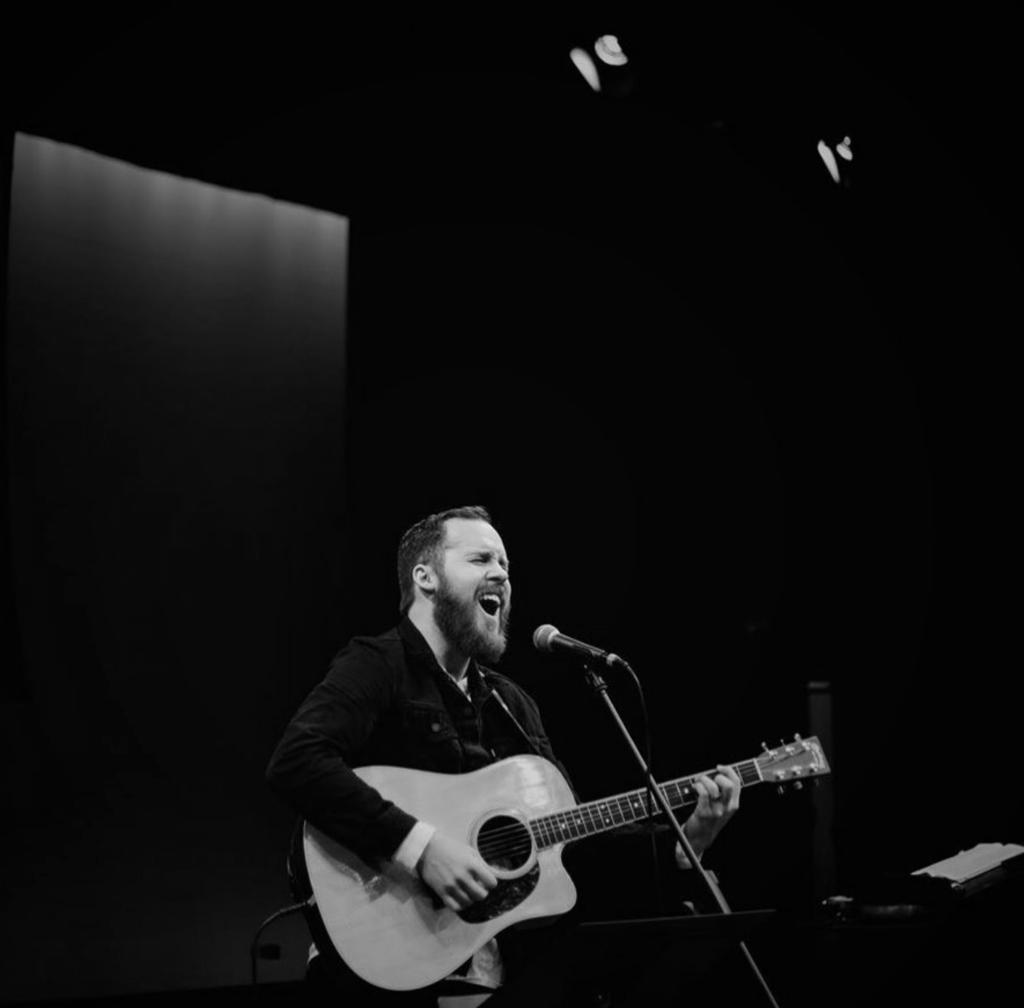 Shay is currently the worship director at Calvary Fellowship in Seattle, Washington. He and his band Ghost Ship have released four records over the past decade. Although the band is now scattered across Seattle, Nashville, and Phoenix, they are still actively writing, recording, and touring the country. Shay has been married to his extraordinary wife, Tess, for eight years, and they have two sons, Wesley and Mickey.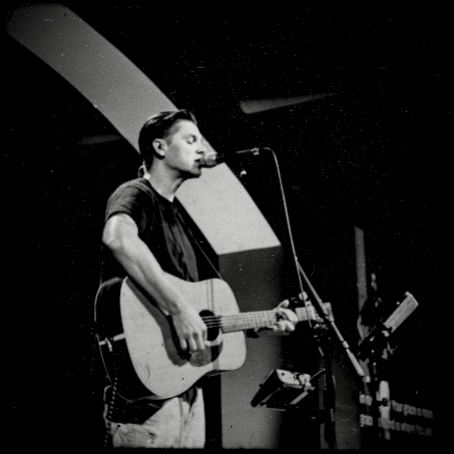 Originally from San Diego, California, Adam Dobbs is currently the executive pastor and worship leader for Calvary South Denver in Littleton, Colorado. Adam grew up serving and leading worship since junior high when he first met his wife, Christina. They have been married for 16 years and have four children: Eden, Asher, Micah, and Valor.
Each main session will consist of worship and a 30-minute teaching followed by a 50-minute interactive dialogue with panel conference guests.
5:00 PM – Check-In/Registration
6:00–7:00 PM – Meet & Greet
7:00–9:00 PM – An Evening of Worship/The Exhale
8:00–9:00 AM – Morning Prayer
9:00–10:00 AM – Session #1
10:00–11:00 AM – Panel Discussion
11:00 AM–1:00 PM – Lunchtime
1:00–2:00 PM – Session #2
2:00–3:00 PM – Panel Discussion
3:00–4:30 PM – Free Time/Networking
4:30–7:00 PM – Dinner Break
7:00–8:00 PM – Session #3
8:00–9:00 PM – Panel Discussion
8:00–9:00 AM – Morning Prayer
9:00–10:00 AM – Session #4
10:00–11:00 AM – Panel Discussion
11:00 AM –1:00 PM – Lunchtime
1:00- 2:00 PM – Session #5
2:00–3:00 PM – Panel Discussion
3:00–4:30 PM – Workshops
4:30–7:00 PM – Dinner Break
7:00–8:00 PM – Session #6
8:00–9:00 PM – Panel Discussion
8:00–9:00 AM – Morning Prayer
9:00–10:00 AM – Session #7
10:00–11:00 AM – Panel Discussion
11:00 AM–1:00 PM – BBQ Lunch 
1:00–2:00 PM – Session #8
2:00–3:00 PM – Panel Discussion
3:00–4:30 PM – Workshops
4:30–7:00 PM – Dinner Break
7:00–8:30 PM – Session #9
8:30–9:00 PM – Extended Worship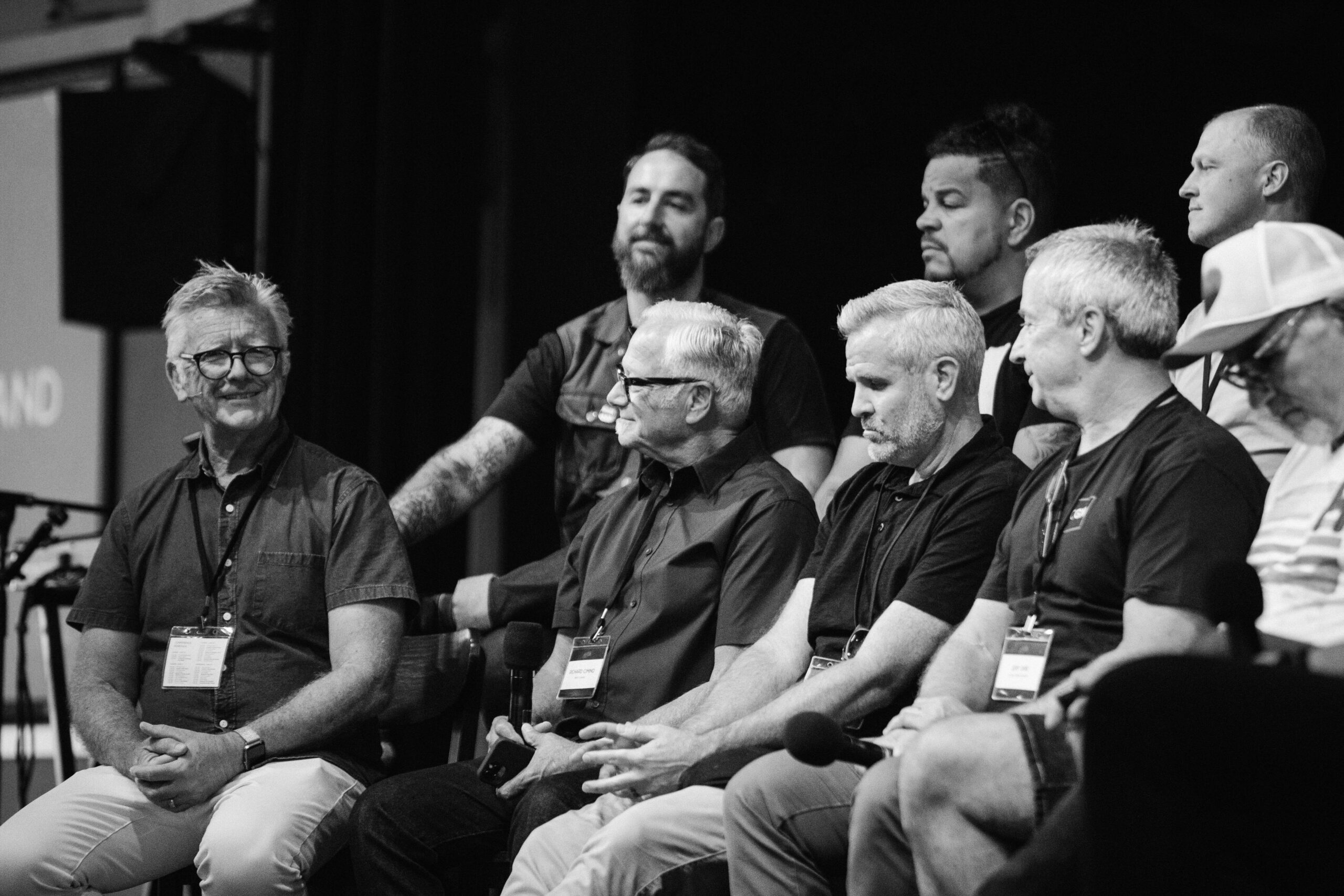 In-Person
9 Keynote Speakers!
Exclusive Content: A special collection of videos created by our conference speakers to dive deeper or to use as a training tool for your staff.
12 Workshops! One 90-minute gathering per day on two consecutive days! Forty-five minutes of instruction followed by 45 minutes of a roundtable discussion.
Spanish Translation: Available in the Main Sanctuary and on our Spanish website at esp.calvarychapel.com during and after the conference.
Discounted registration for your whole team!
Consultation Services: Leadership Coaching, Prayer by Appointment, and More!
On-Demand Archives: After the conference, archives of all main sessions, panels, interviews, and workshops are free to watch on-demand.
Free Coffee and snacks all week!
Free BBQ Luncheon on Wednesday, June 28!
Virtual Access
All main sessions and two workshops will be live-streamed to our virtual audience. (Spanish Translation will be available online and in person)
On-Demand Access: During and after the conference, all main sessions and two workshops, are free to watch on-demand.
Exhibitors
If you would like to request a table in our Expo Area at this year's conference, please fill out the form by clicking on the button below.
Table Request
Book List
A curated list of books suggested by our conference speakers and CGN leaders.
Book List
Media Packet
Promotional graphics to help you promote the conference with your church.
Media Packet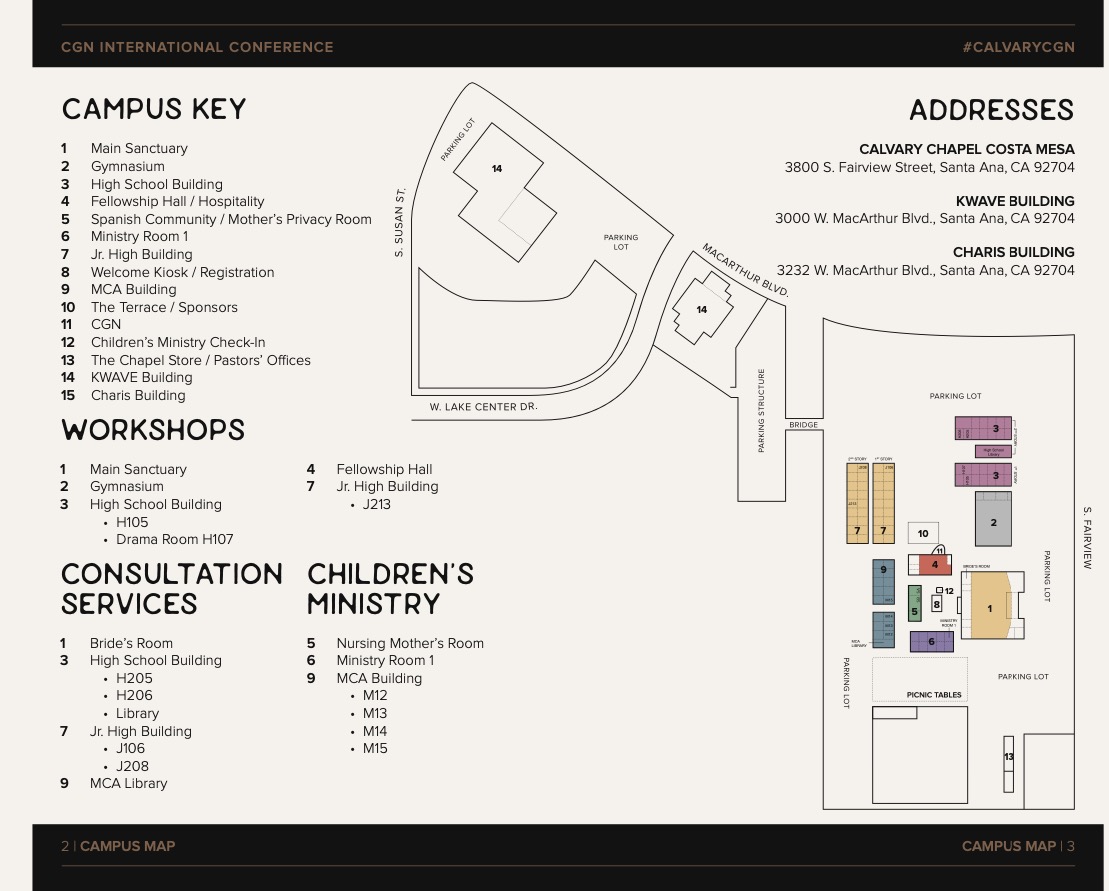 Calvary Global Network – CGN
CGN is a family of churches working together to proclaim the Gospel, make disciples, and plant churches.
We work collaboratively for Gospel-centered renewal, providing leaders with relationships and resourcing as we follow the way of Jesus. We're committed to being a part of something bigger than just one church. We're a family consisting of churches and ministries across national and denominational borders.
Together, we strive for the renewal of all things through the Gospel of Jesus Christ. We believe the best way to do this is through providing relationships that will help disciples of Christ serve together and resources that will help disciples serve well.
Our mission is rooted in the core Great Commission emphases, which are the chief ways the church participates in the Missio Dei (mission of God). These emphases are: Proclaim the Gospel, Make Disciples, Plant Churches.
We work together for Gospel-centered renewal, providing leaders with relationships and resourcing as we follow the way of Jesus.