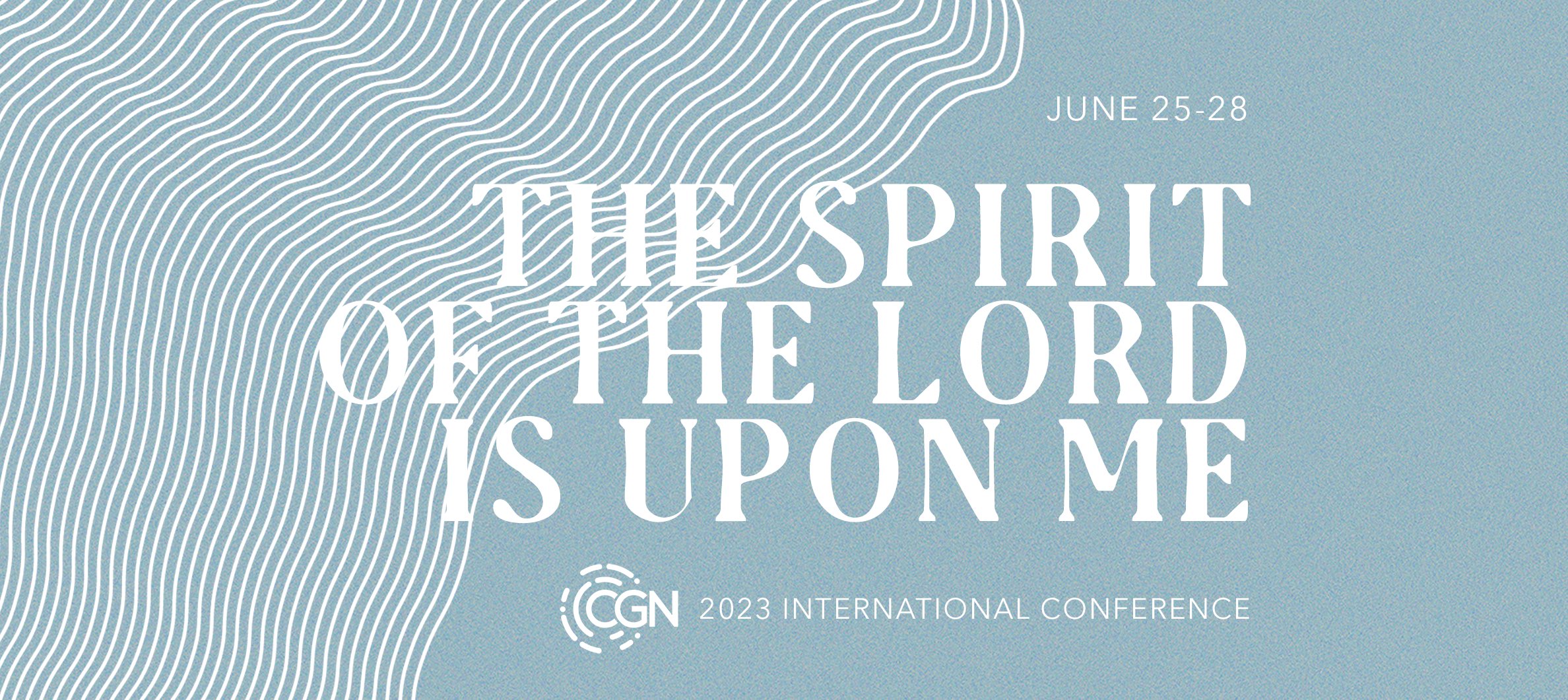 "The Spirit of the Lord is Upon Me" from Isaiah 61. 
You can now purchase the conference archives! You will receive lifetime On-Demand access to all sessions along with audio of all workshops.
Purchase Conference Archives
Check out our lineup of 2023 speakers featuring leaders from around the world. Click on an image to learn more.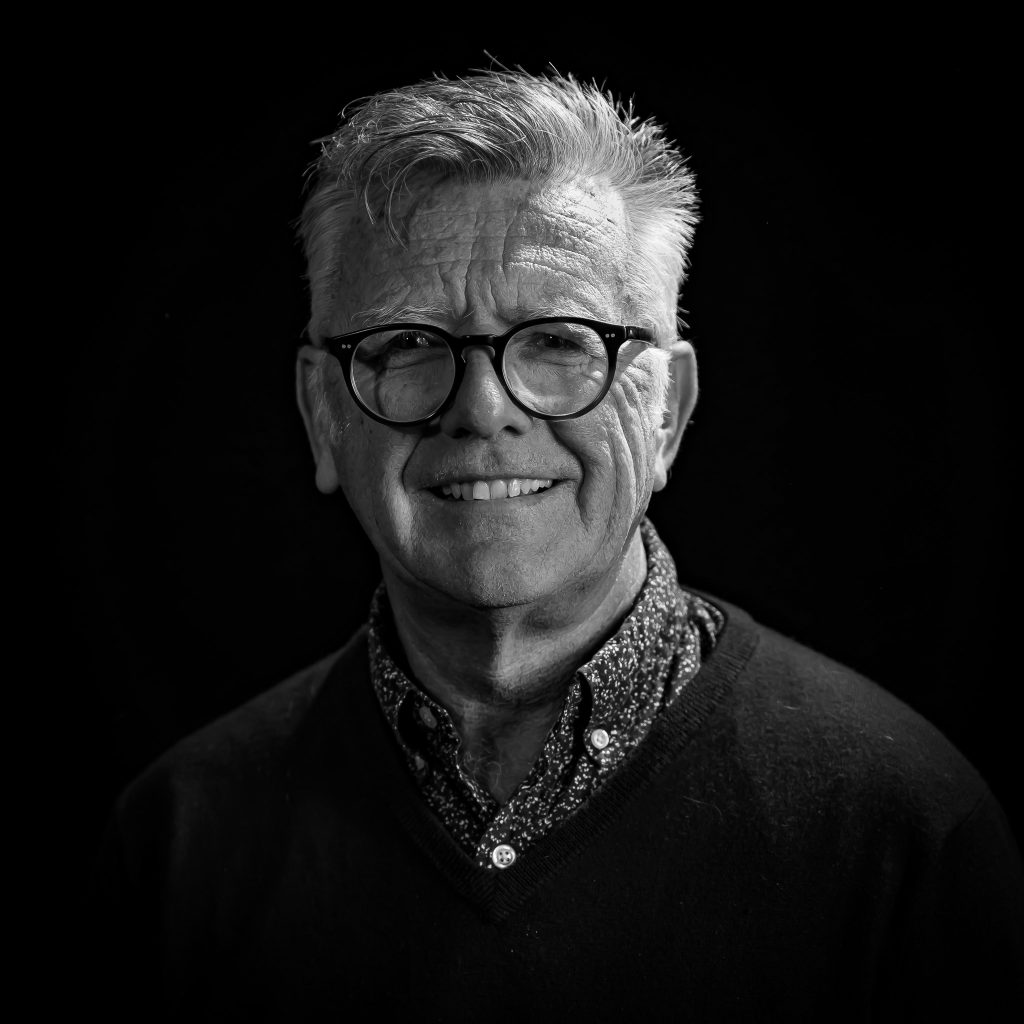 Brian Brodersen is the senior pastor of Calvary Chapel Costa Mesa, and the president of the Calvary Chapel Bible College. He is also the featured speaker on the Back to Basics radio program and the director of Creation Fest (UK). Brian is extensively involved in missions and church planting around the world.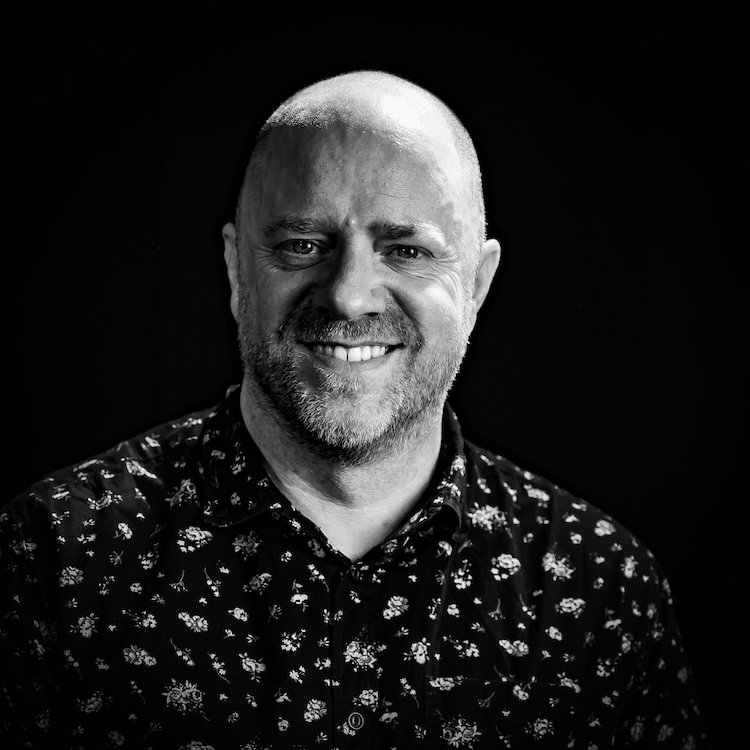 Joel Turner is the teaching pastor at Mountain Spring Calvary Chapel in Calgary, Canada. Prior to the Lord's calling him into the ministry, Joel was a comedian in western Canada. In 2017, Pastor Joel felt the call of God to strengthen the churches and do the work of an evangelist through various speaking engagements in Canada, the USA, and Europe. Joel uses humor and evangelism to connect with others in his book, "Humor Me".
Bill Clem leads the Center for Pastoral Flourishing at Western Seminary in Portland, Oregon. Bill has spent over forty years in various ministry contexts leading college ministries, planting churches, teaching at the undergraduate and graduate levels, and leading professional development seminars. Most recently, he served as the associate pastor of Imago Dei Community Church for almost six years.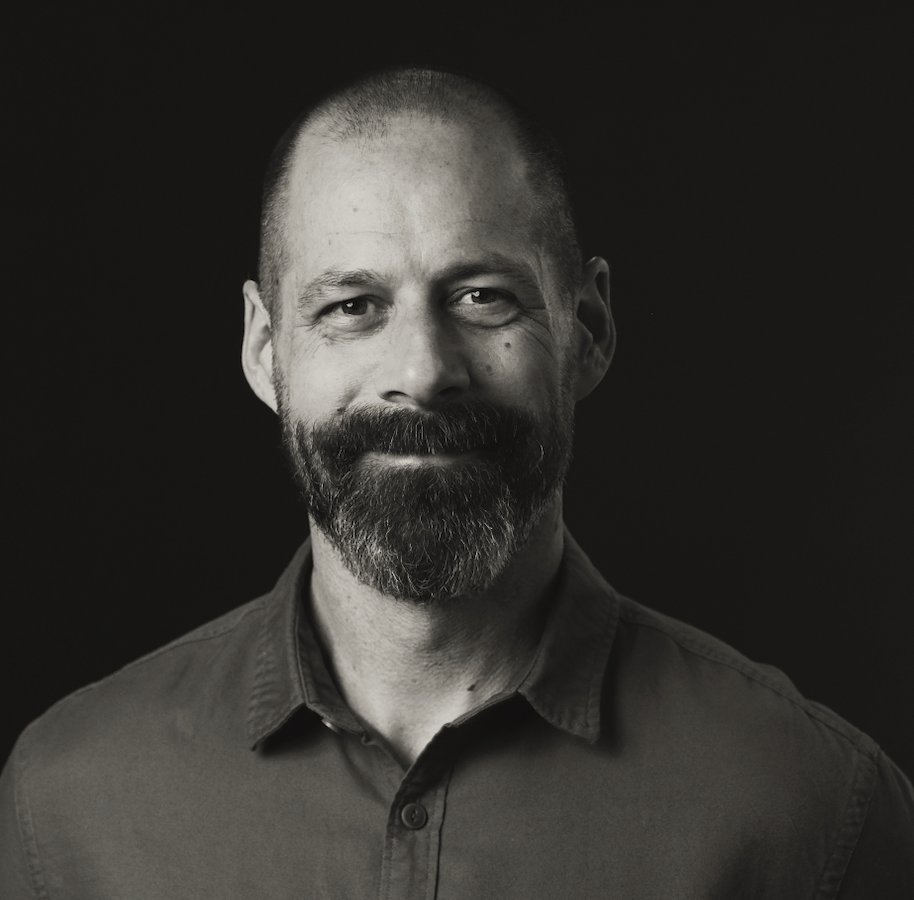 Nate Holdridge has served as senior pastor of Calvary Monterey on California's central coast since 2008. Calvary's vision is to see Jesus Famous. Nate teaches and writes with that aim at nateholdridge.com. He also leads the Jesus Famous Podcast and Through-The-Bible-Series podcasts and has written The No-Nonsense Biblical Man, Dear New Dad, (un)Reasonable Trust, and more. He and Christina have been happily married since 2002, and are the proud parents of three incredible daughters.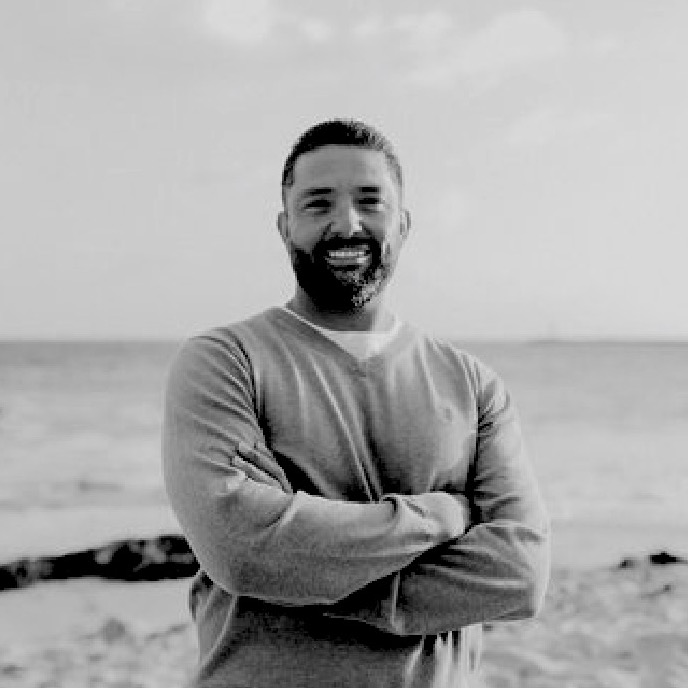 Tommy Cota is the lead pastor of Hope Alive Church in Santa Ana, California. In Tommy's young teenage years, the life he was living led him into darkness and ultimately 5 1/2 years of prison time in the California state prison system. It was during this time that his wife, Diana, began praying for him, and soon after his release in January of 2000, he surrendered his life to Jesus Christ. Tommy was so excited to live his life for the Lord that he enrolled in Calvary Chapel's School of Ministry, and after graduating in 2004, he was brought on staff as an assistant pastor at Calvary Chapel Costa Mesa.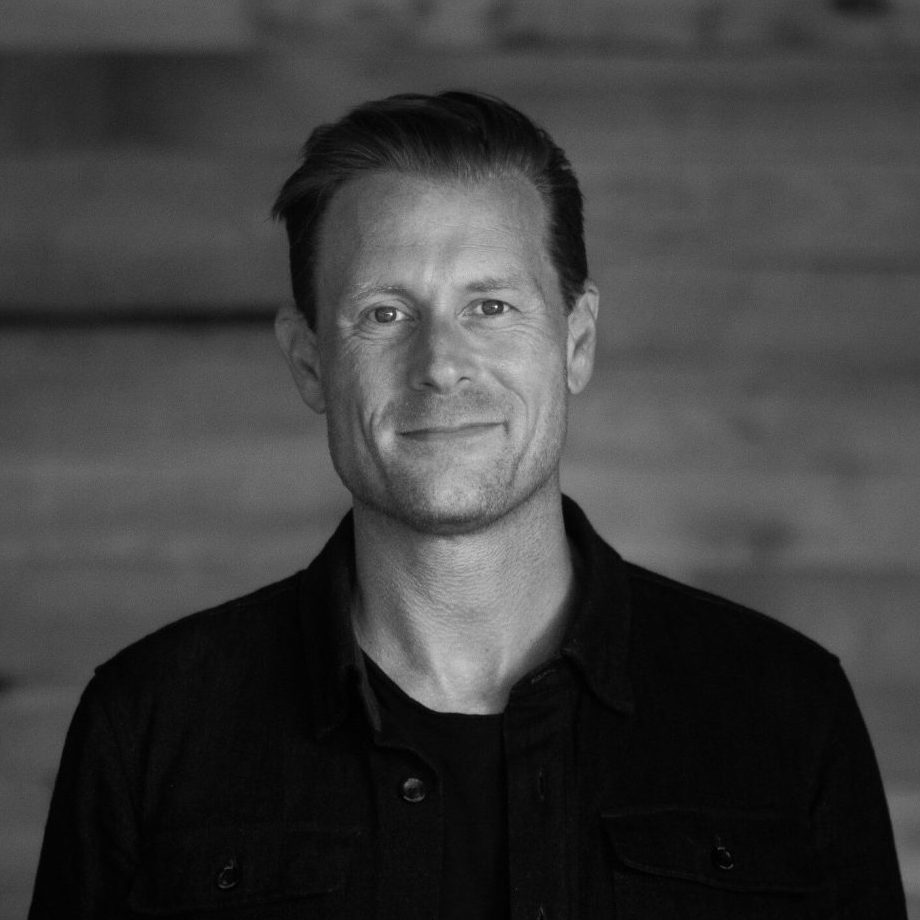 Tim Chaddick is the pastor for preaching at Reality Ventura and founding pastor of Reality Church London and Reality LA. A native of California, Tim's first ten years of church-planting ministry started as the lead pastor of Reality LA in 2006, a thriving church in the heart of Hollywood, before planting Reality London in the UK in 2016. In 2021, Tim returned to California to take up the pastor for preaching role at Reality Ventura.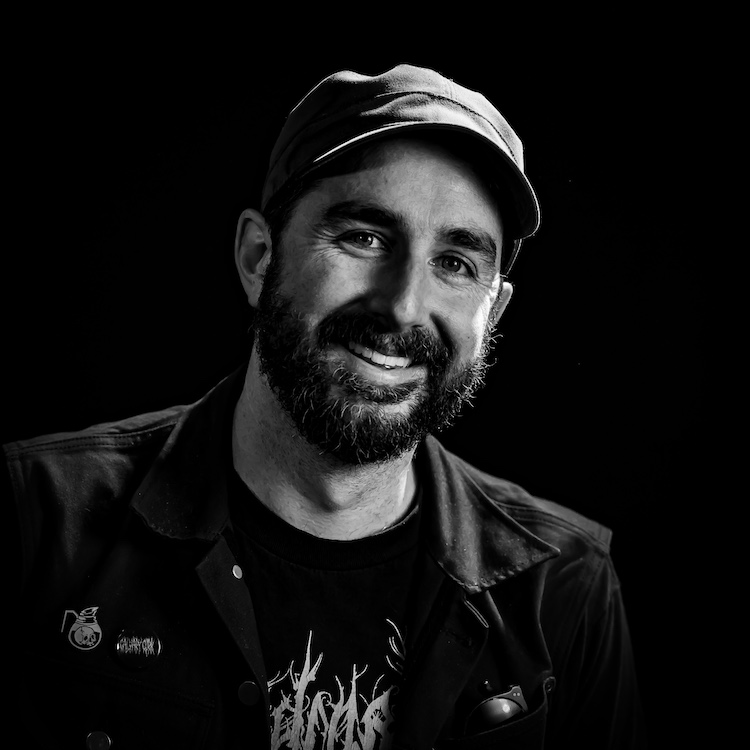 Mike Neglia is the lead pastor at Calvary Cork located in Cork, Ireland. After graduating from Bible College in Siegen, Germany, in the summer of 2002, he served at Calvary Cork as a full-time missionary youth outreach coordinator/assistant for two years before taking over as lead pastor. Mike also channels his passion for Christ-centered expository preaching by serving on the steering committee of Expositors Collective and hosting their weekly podcast.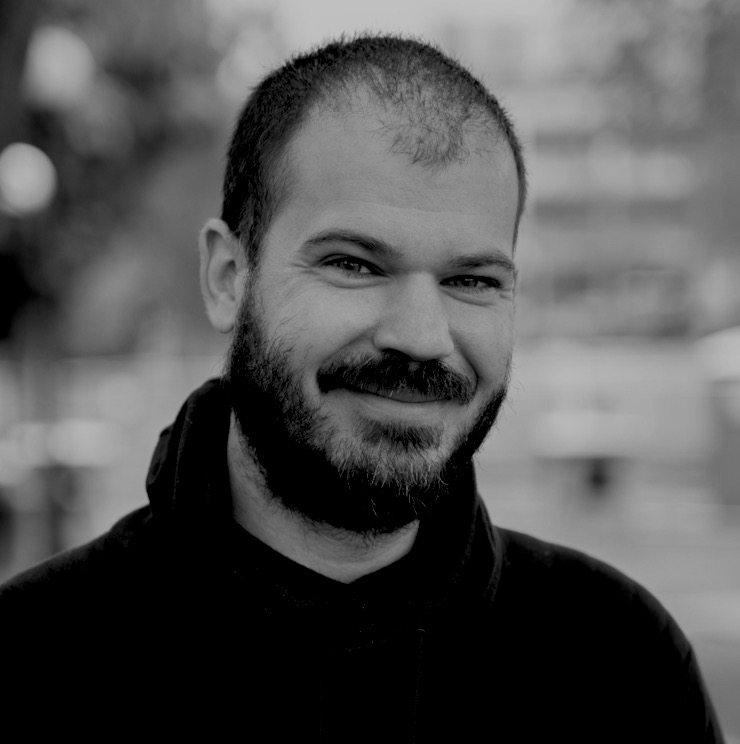 Justin is a Washington native who has lived in the Seattle area since 2005. He is currently president of Calvary Chapel Bible College in Twin Peaks, California. He has his M.A. (Biblical & Theological Studies) from Western Seminary and his B.B.S. from Calvary Chapel Bible College.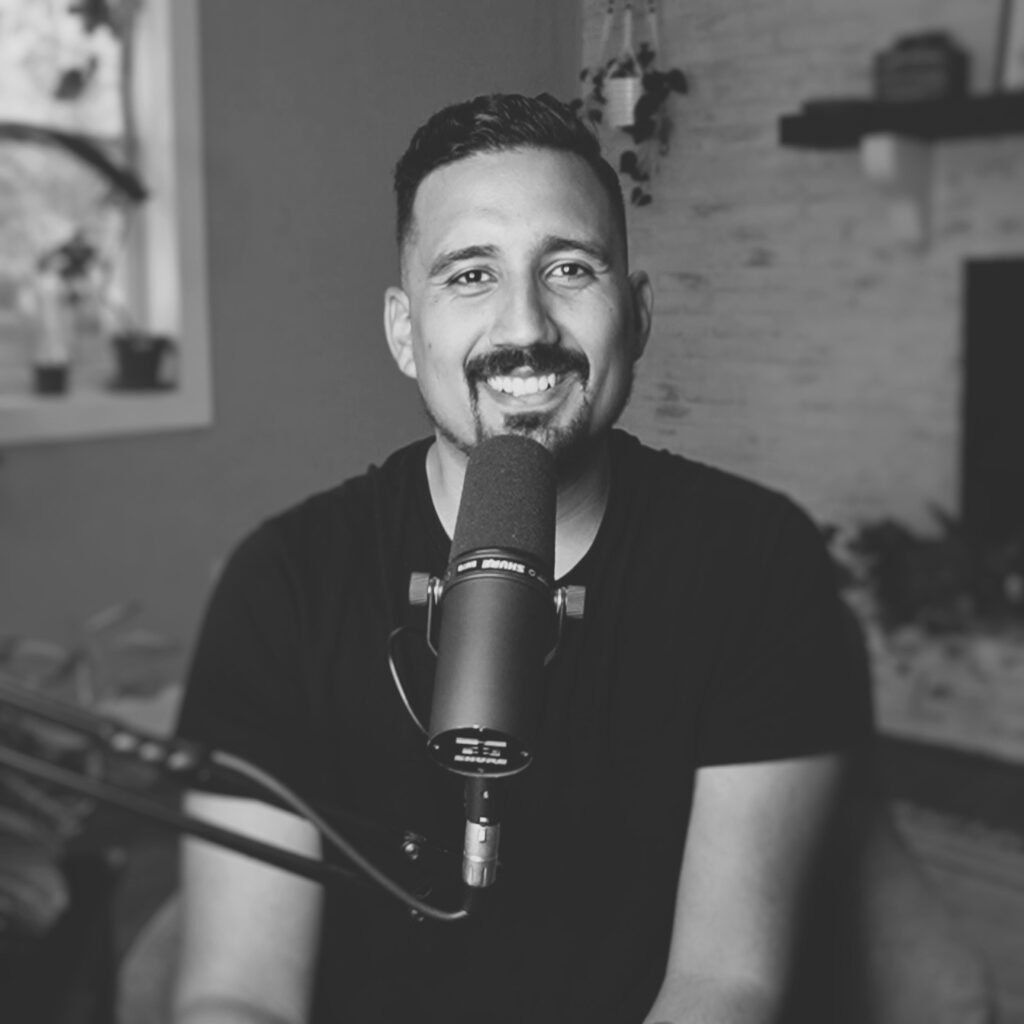 Manolo Matos has served as pastor of Calvary Lima, located in the city of Lima, Perú since 2012. He met Jesus at a summer camp at the age of 17. From that moment on, his greatest passion would be to know God and make him known. He graduated from Calvary Chapel Bible College in 2010, where he would meet his future wife Holly. Manolo was ordained for pastoral ministry in 2012 and since then his focus and vision has been to see people find life and freedom in Jesus.
Workshop & Panel Speakers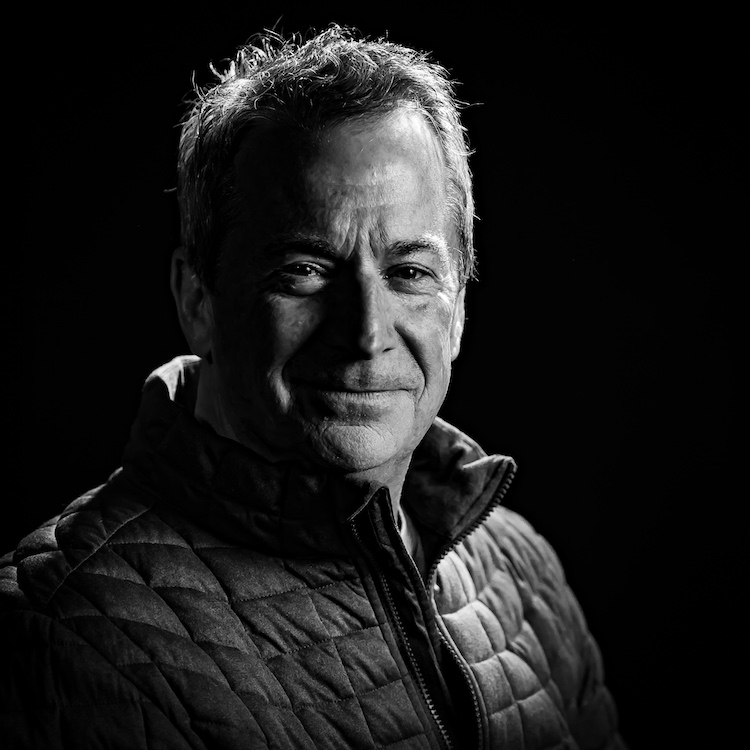 Jeff Gipe currently serves as the Secretary/Treasurer of Calvary Global Network. Jeff was ordained at Calvary Chapel Costa Mesa and served as a pastor there for two years before planting a church in Newport Beach, California in 2005. Jeff served there for 15 years where he was blessed to partner with other churches in planting churches around the world. In 2020 Jeff transitioned to serving with Calvary Global Network to pursue his passion for church planting and pastoral care. Jeff is the author of the book Contented, where he writes that the key to the contented life is communion with Christ.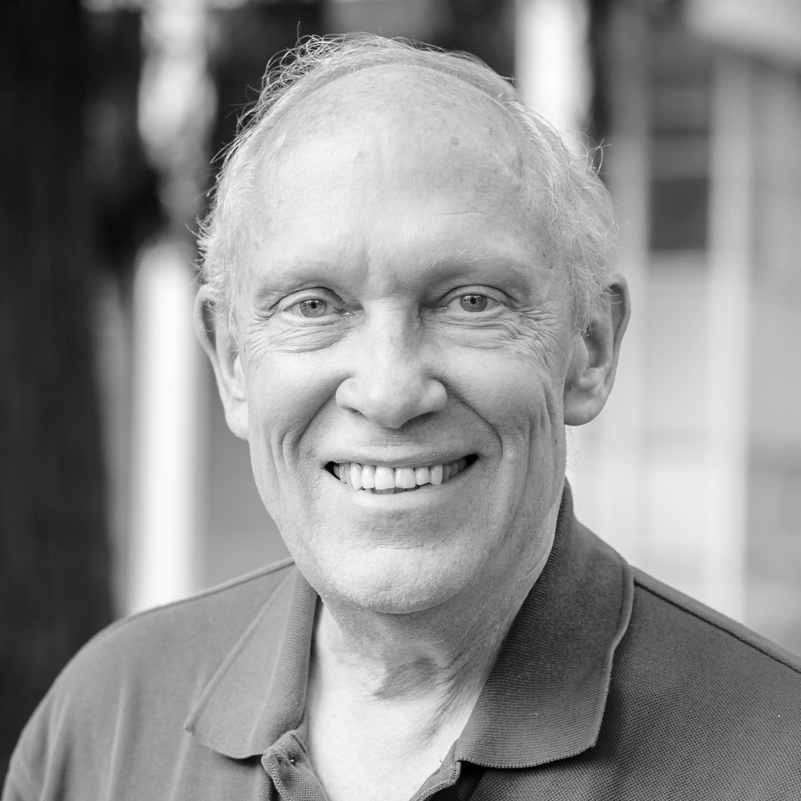 Gerry Breshears has been a professor of theology at Western Seminary since 1980. In addition to teaching and lecturing at a number of colleges and seminaries around the world, he speaks in many churches. He works in leadership in the Evangelical Theological Society, nationally and regionally. He is co-author of "Vintage Jesus," "Death by Love," "Vintage Church," and "Doctrine" with Mark Driscoll. He is an elder and a member of the preaching team at Grace Community Church of Gresham, Oregon.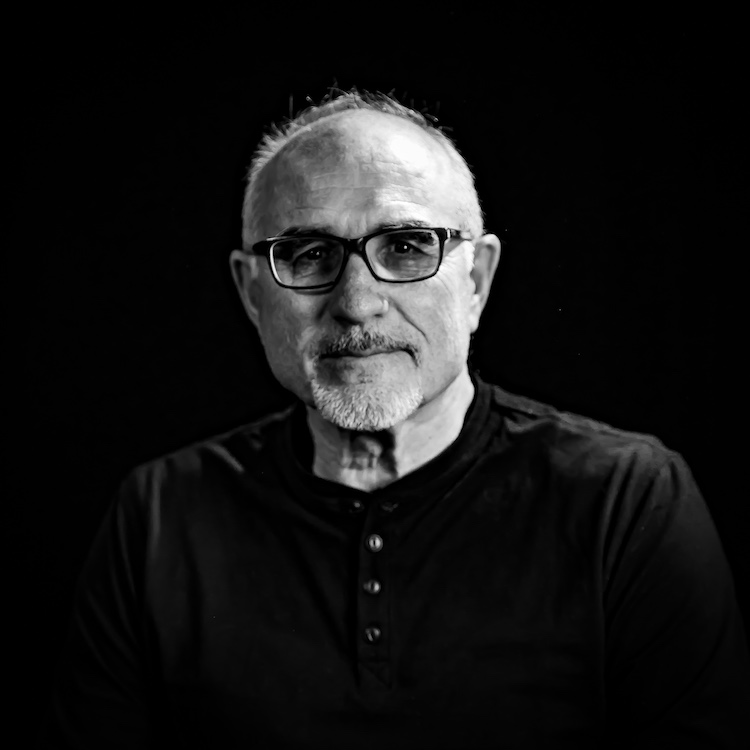 Wayne Taylor is the founding pastor and has been the lead pastor of Calvary Fellowship Seattle for 41 years. During this time, God used their church to help plant over 50 churches, about half locally, and half globally. Recently, Wayne has transitioned to be an itinerant Bible teacher, a support minister to the church, and director of Calvary Chapel Bible College Seattle.
Brenda Leavenworth
serves as the Reliance Women's Director and has a heart and passion to see women develop a deeper understanding of God's Word and cultivate a sincere, lifelong relationship with Jesus Christ. As an author and speaker, she feels privileged to write many Bible studies and travel to share God's word globally. Brenda graduated from Calvary Chapel University with a bachelor's degree in Biblical Studies and is currently working on her master's with an emphasis in Christian leadership.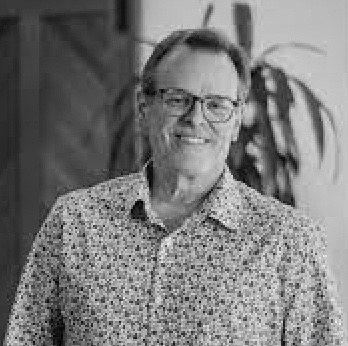 Ted Leavenworth planted Reliance Church in 2007 and serves as the main teaching pastor. Prior to starting Reliance Church, Ted was the founder and executive pastor of Revival Christian Fellowship in Menifee, where he served for 15 years. He is a graduate of the Calvary Chapel School of Ministry and has a heart for church planting, helping to plant many churches, both nationally and internationally. He is also leading the Care & Coaching Team for CGN.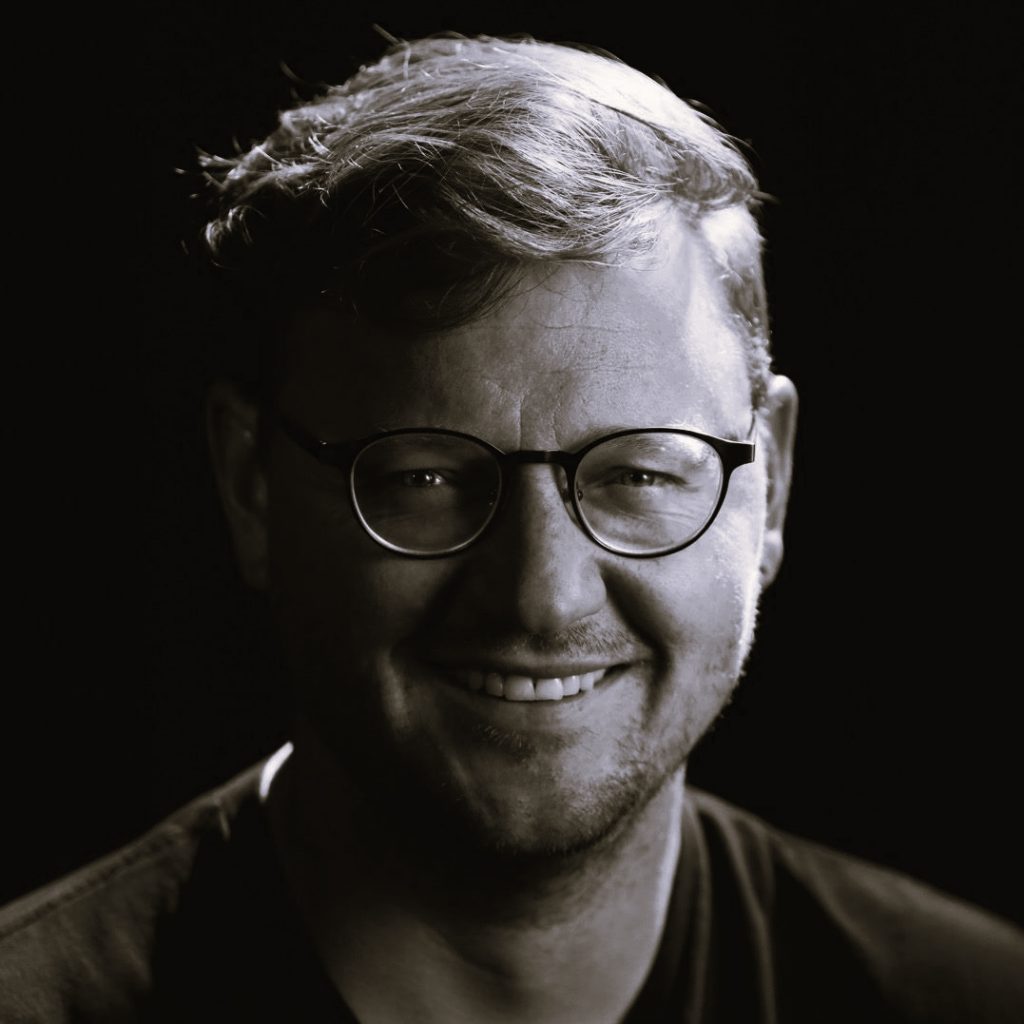 A. Clay Worrell is a native Californian who spent the first eight years of his adult life as a missionary in Ireland where he planted a Calvary Chapel in Waterford City. For the next seven years, he lived in the San Francisco Bay Area where he served as the lead pastor of Calvary Tri-Valley in Pleasanton, California. He is now the COO and Executive Director of CGN.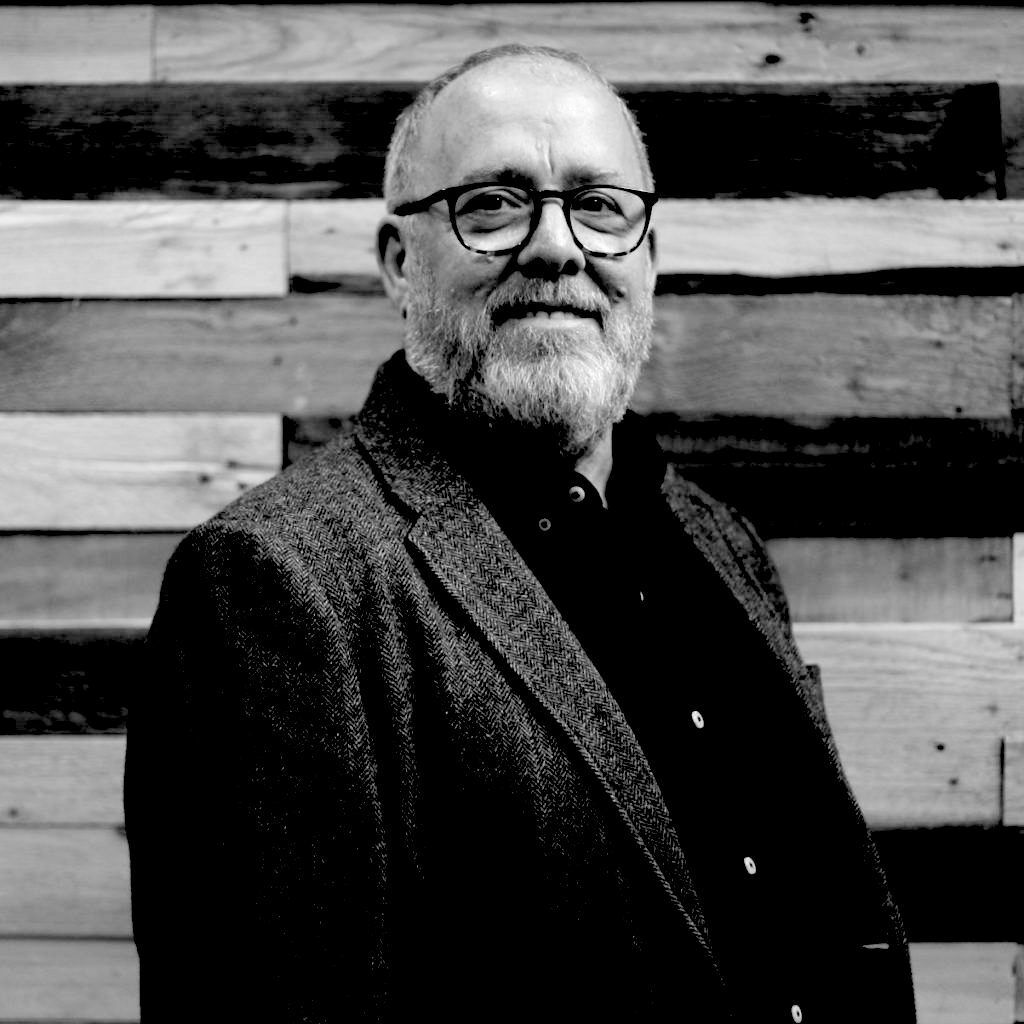 Rod was 
saved in 1985 at Calvary Chapel Costa Mesa, and in 1990 God called him to serve at the Calvary Chapel Conference Center in Millstatt, Austria. Thus began 15 years of serving in Eastern and Western Europe. In 2005, he and his family of five moved back to the States where he served as the director of the Calvary Chapel Conference Center in Murrieta, California, until January 2019. During that time, he also served as the pastor of a local church called Cross Culture Ministries. Now he and his wife Zuza are living in Italy, again as full-time missionaries, full of vision and expectation for God to do great things.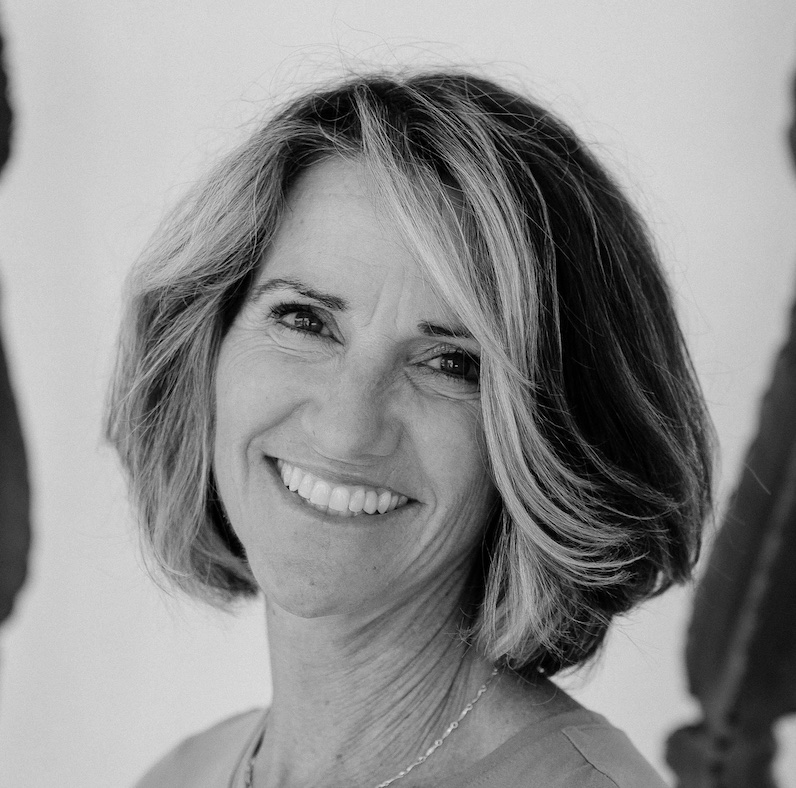 Cheryl currently oversees the Joyful Life women's Bible study at Calvary Chapel Costa Mesa and co-hosts a weekly podcast called Women Worth Knowing. Cheryl is a frequent speaker at women's retreats and conferences around the world. She has written several books with Harvest House Publishers. She and her husband, Brian have 4 kids, 6 grandkids, and a golden doodle named Barnabus. It is her joy and privilege to minister biblical truths to women of all ages.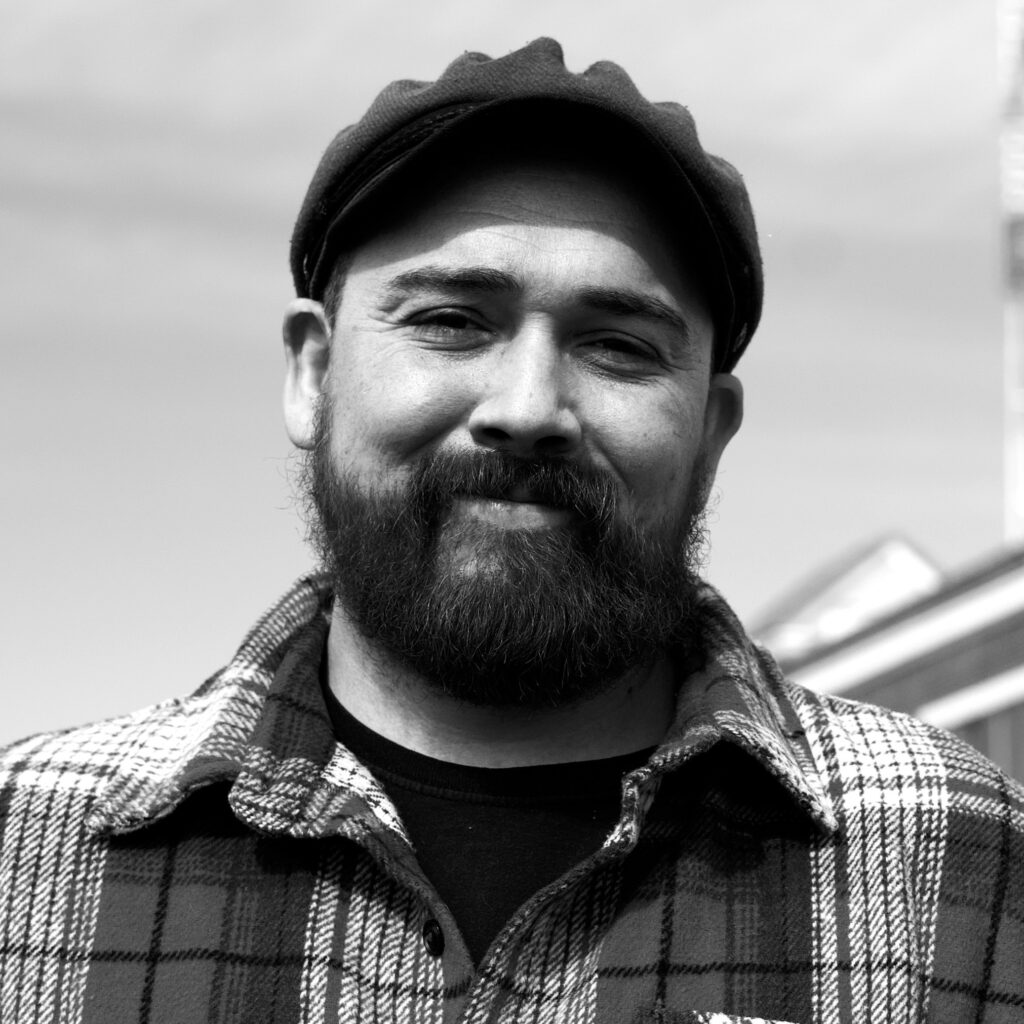 With over a decade of experience in youth ministry, Aaron Salvato has served as a middle school pastor, high school pastor, and Bible college teacher. Today, Aaron serves as the founder and director of GoodLion Ministries and the GoodLion School of Discipleship, as well as the Content Strategy Director at Calvary Global Network. Aaron blends his passion for the gospel and his creative skills to produce Gospel-centered content through podcasts, writing, videos, and theological courses.
As an avid reader, lifelong learner, and dedicated Bible teacher, Aaron is passionate about helping young people navigate the challenges of our post-Christian culture. He prioritizes the ministry of peacemaking in a divided world and finds great happiness in mentoring others on their journey with Christ.
With the heart of a pastor and the hands of an artist, Aaron brings a unique blend of spiritual passion and creativity to his work. He lives in Oklahoma with his best beloved wife Brooklynn and their son Jack, and considers his role as a husband and father to be the most rewarding ministry role he has ever had.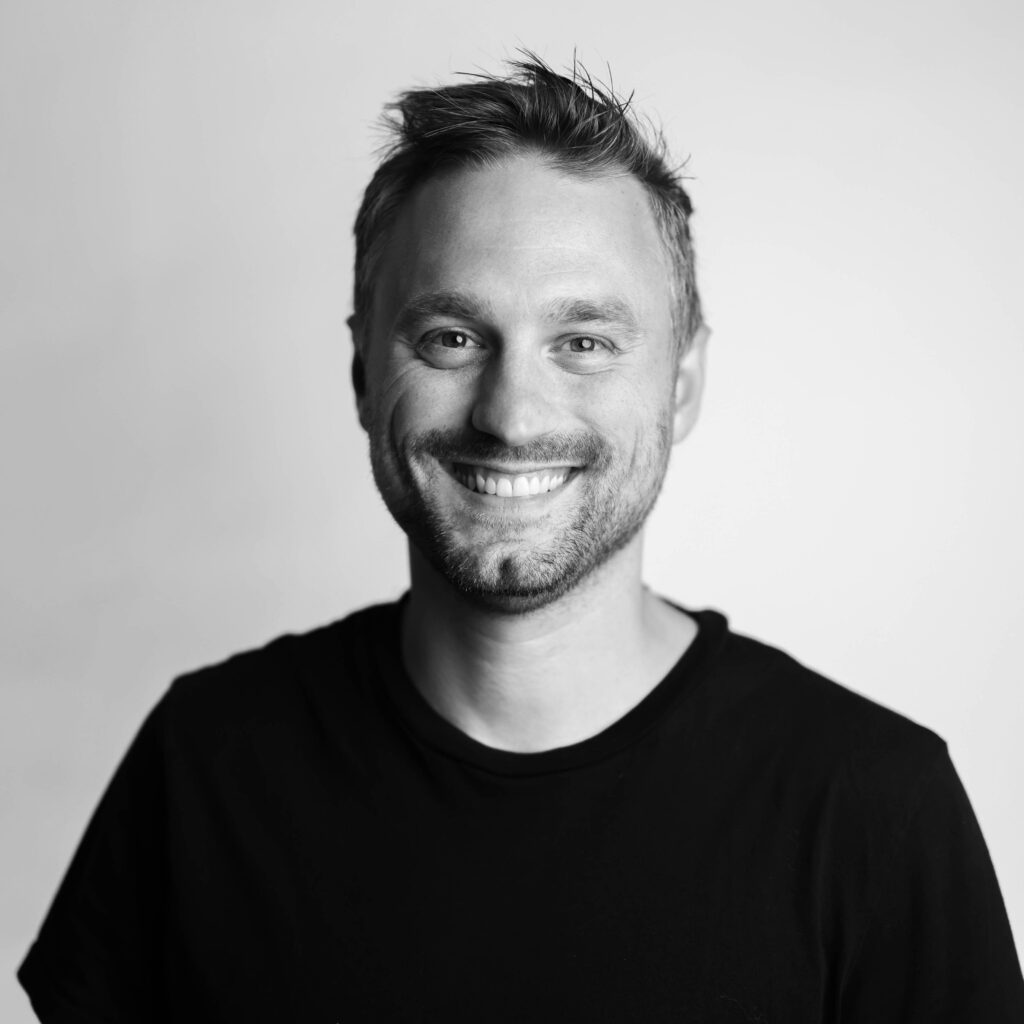 Riley Taylor is an Elder and the director of preaching and vision at Mountlake Church (formerly Calvary Fellowship) in Mountlake Terrace, Washington—a large, growing church located in the suburbs of Seattle. He is the author of the children's book I Pray, You Pray, an interactive picture book that teaches young children how to pray in Jesus' name. A musician and filmmaker, Riley's work has been seen on Netflix, Amazon Prime, and TBN. He holds a Master's in Applied Biblical Leadership from Western Seminary in Portland, Oregon. Riley is married to Bhritney, and they have three kids: Atticus, Scout, and Athen.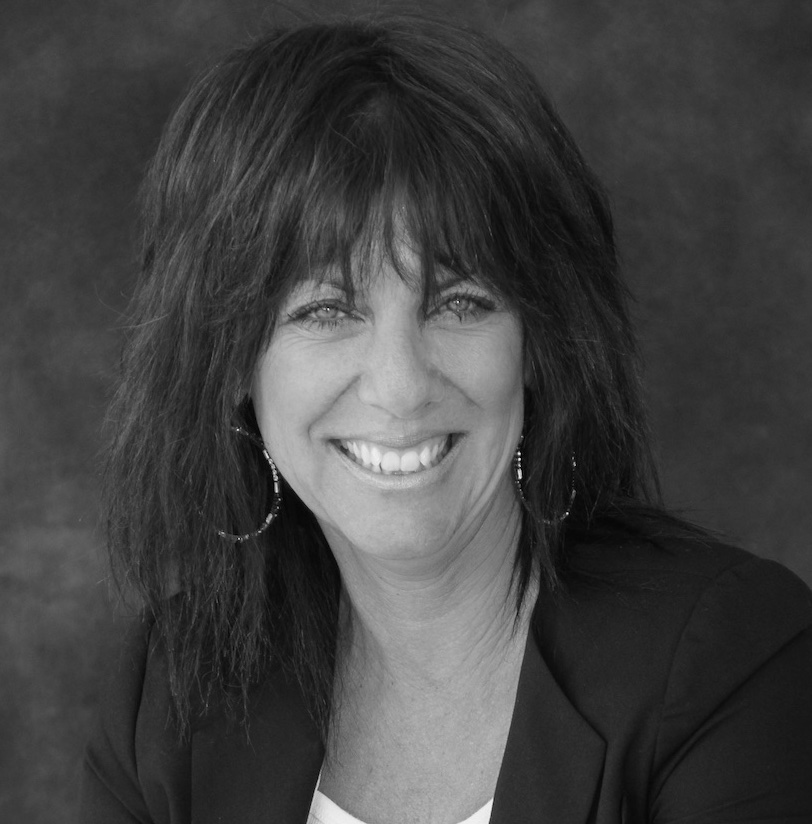 Susan Vandepol is the widow of Los Angeles City Firefighter Robert Ortega, an author, conference and retreat speaker, founder of "A Life After Breath Experience - A Widow's Calling" widow's retreats, creator of the "Families of the Fallen" protocol for fire departments and the "Life After Breath" protocol for churches. The "Families of the Fallen" protocol is endorsed by experts in the fields of grief, crisis, trauma, suicide prevention, CIR, PTSD, and CISM, and is being used in fire departments around the country. The protocol supplies a model for fire departments when coming alongside a widow of a fallen firefighter, as well as providing firefighters with a pragmatic way to express their own grief. The congruent "Life After Breath" protocol was developed primarily for churches and faith-based organizations, and is a way for the Body of Christ to answer its Biblical call to care for widows, so that they can thrive in their new role, and fulfill their set-apart calling.
Susan is the author of "Life After Breath - After Her Husband Takes His Last Breath, and After She Tries to Catch Hers" (Morgan James Publishing) and has been a contributor to several other publications as well, including "Stories of Faith and Courage from Firefighters and First Responders." Her most recent project - "Catching Your Breath," a booklet on spousal loss with Our Daily Bread's Discovery Series is now available at discoveryseries.org.
Susan is a member of the Advanced Writers and Speakers Association, and is certified in Grief, Crisis and Trauma Counseling, Grief and Loss Coaching, Master Life Coaching, Individual Crisis Intervention and Peer Support, Grief and Trauma Care/Military Application, Victim Response, and Basic and Family Mediation. Her speaking engagements include a keynote at the International Critical Incident Stress Foundation's World Congress, The California State Firefighters Convention, the Honor Guard at the International Association of Firefighters Memorial, Fire Rescue International, and Firehouse World.
Susan homeschooled her three children without ever succumbing to pressure to wear Birkenstocks, and now lives with her husband whom she shamelessly manipulated into falling in love with her. He obliged by sweeping her off her feet with a large broom. They now reside in Michigan.
For more info or to connect with Susan: www.mattersoflifeandbreath.com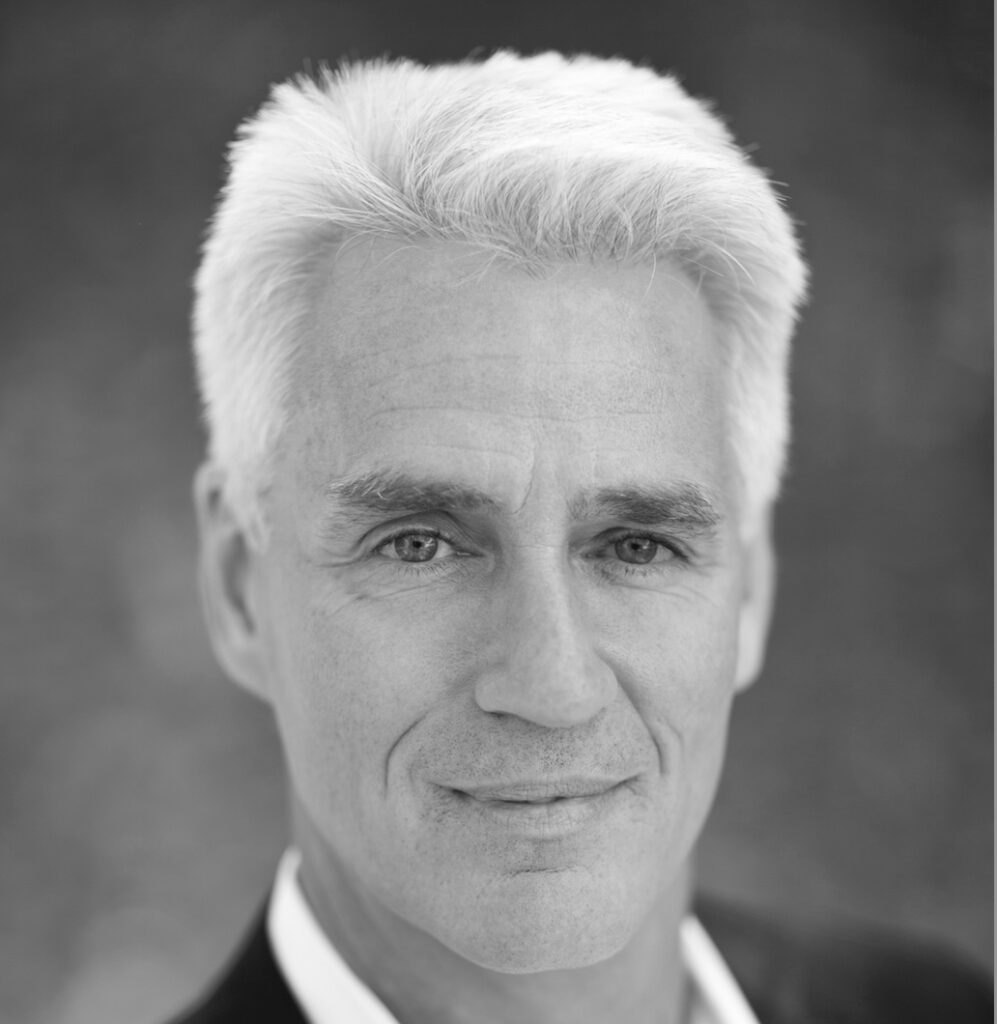 Founder of VandePol Crisis Response Services LLC to function as an independent contractor focused upon Crisis Leadership, organizational resilience, and Crisis Response consulting, training, and delivery. Formerly served as Executive Director of Pine Rest Christian Mental Health Services' Employee Assistance and Church Assistance programs where he leveraged behavioral health expertise to support healthy, productive people and groups. Developed Resilience programs in partnership with healthcare, law enforcement, military veteran, and fire safety organizations. Prior to joining the Pine Rest team, he was President of Crisis Care Network (now R3 Continuum), helping to lead it from a startup to the world's largest provider of Critical Incident Response services to the workplace. Active as a keynote speaker, Mr. VandePol has published and been quoted in business and clinical journals, co-authored book chapters addressing workplace response to tragedy, and has been featured as subject matter expert in numerous video training series. He managed CCN's Command Center in Manhattan after the 2001 terrorist attacks and led teams in response to high-profile tragedies, including the Boston Marathon bombing; Aurora, Sandy Hook, and Las Vegas shootings; natural disasters, and our nation's prominent university-based tragedies. He frequently consults with businesses, universities, schools, and churches regarding how leaders can accelerate organizational recovery following crises.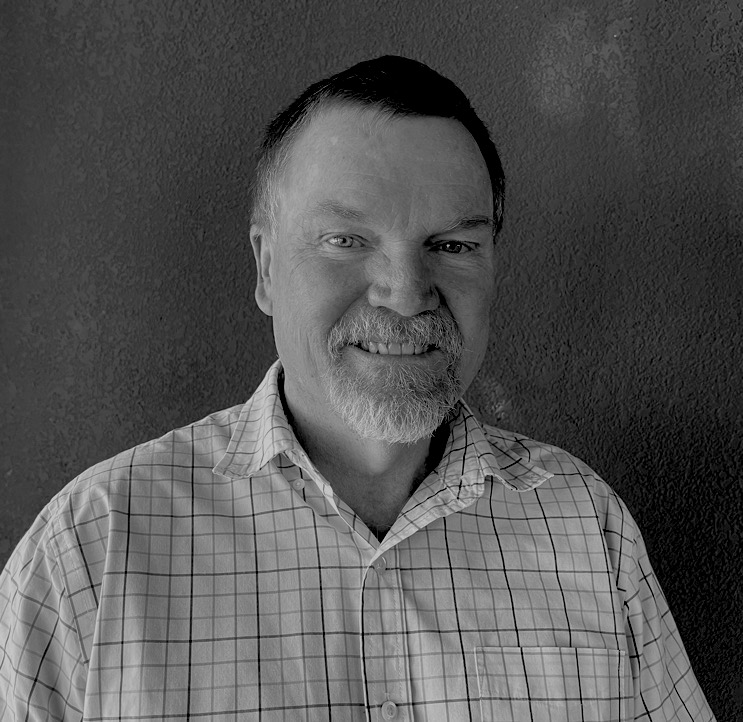 John Bonner is the founder and director of Calvary Chapel Bible College Peru, and the senior pastor of Calvary Chapel Hosanna in Cajamarca. He has served in missions ministry with Calvary Chapel for 40 years in the US, Mexico, Costa Rica and Peru.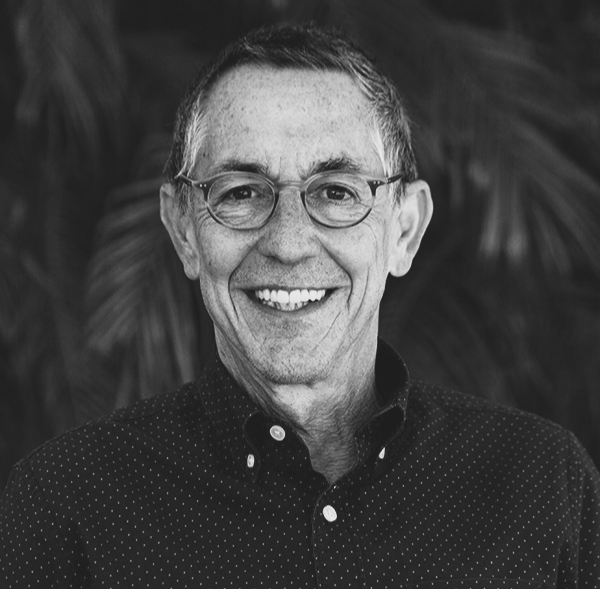 Bruce Zachary was raised in a Jewish home, and came to faith in Christ as Messiah over 30 years ago. He has been teaching the Bible for 30+ years. He and Karen, his lovely bride have been married since 1991, and are blessed by their sons Joshua and Jonathan. Bruce taught at Calvary Chapel Costa Mesa's School of the Bible, and is a graduate of CCCM's School of Ministry. He has been an ordained pastor for near 30 years, and was an attorney for 25 years. In 1996 he planted Calvary Nexus in Camarillo, Ca. where he continues to serve as teaching pastor. Bruce is the author of 17 books, and has directed the Calvary Church Planting Network [CCPN] a global church planting initiative.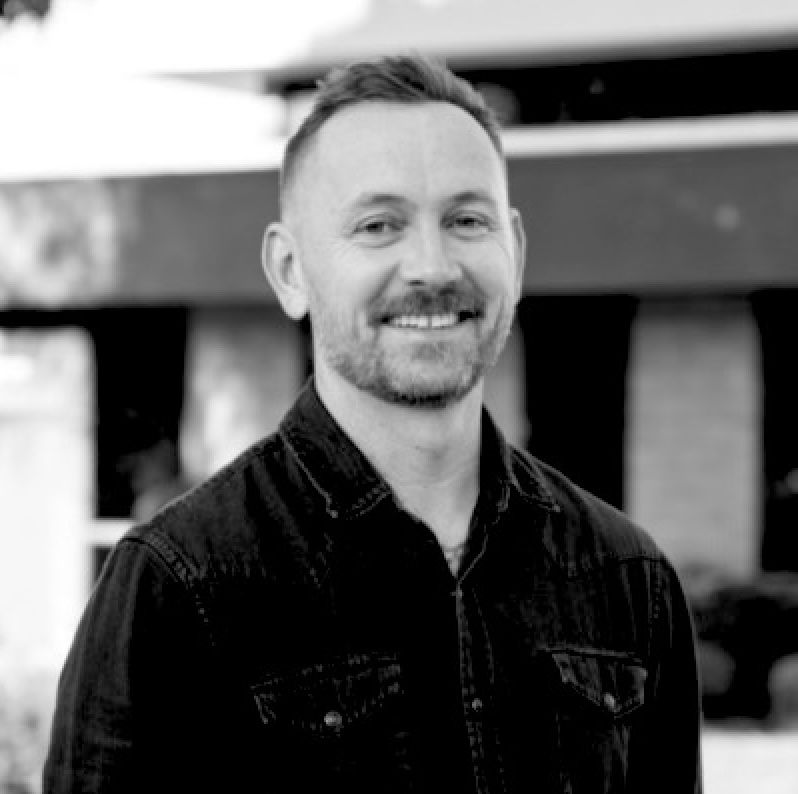 Brian Kelly is a Calvary Chapel pastor and Church planter with a heart for the great commission. For the past twenty years Brian has been involved in church planting and mission work in East Africa, New Zealand, and the United States. Brian has a passion for planting churches and has hands-on experience seeing churches grow from the ground up. Brian has been involved in five church plants, and has been a sending pastor for dozens more. He is a graduate of Calvary Chapel Bible College, and the founder of the CCBC campus in East Africa. Currently, Brian is five months into a new church plant in Florida, where he lives with his beautiful wife Lynne and their three children.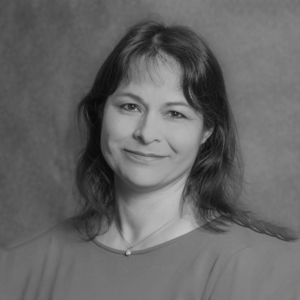 Rosemary Cady lives in Longmont, Colorado, where she serves as the leader of the Women's Ministry at White Fields Community Church, where her husband, Nick, serves as Lead Pastor. They have four wonderful children; each having a unique testimony of God's grace in their lives.
Growing up in Oceanside, California, Rosemary is a first-generation American, which made life an adventure and caused her to grow in appreciation for the USA. She came to know the Lord at the end of high school, and started attending Calvary Chapel in Vista, California, where she had the privilege of serving the Lord as a youth group leader. She then spent 14 years serving as a missionary in Hungary, church planting with Calvary Chapel.
Rosemary enjoys hiking, running, cooking, traveling, gardening, teaching the Bible, and most of all: spending time with family.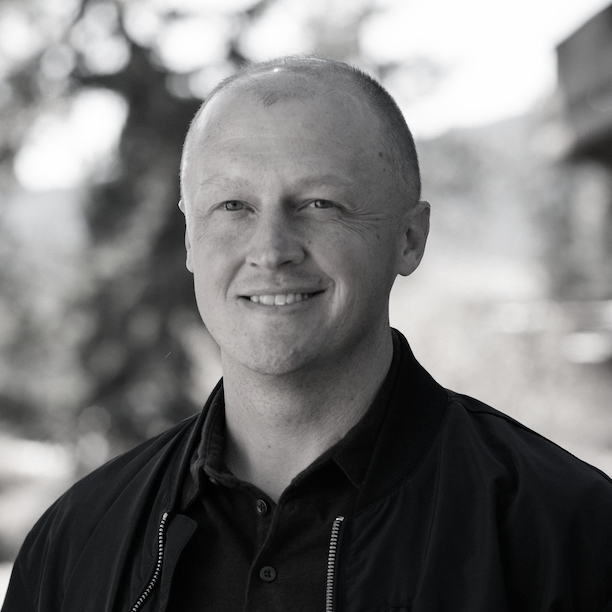 Nick Cady is the lead pastor of White Fields Community Church in Longmont, Colorado. Prior to moving to Colorado, Nick spent 10 years in Hungary as a missionary, pastor and church planter with Calvary Chapel. He holds a Master's degree in Integrative Theology from London School of Theology, and a Bachelor's in Theology from the University of Gloucestershire (UK). Nick has a heart for the mission of God through the Church, and prior to leading the Cultivate team, was involved in equipping and training church planters in the US and Europe.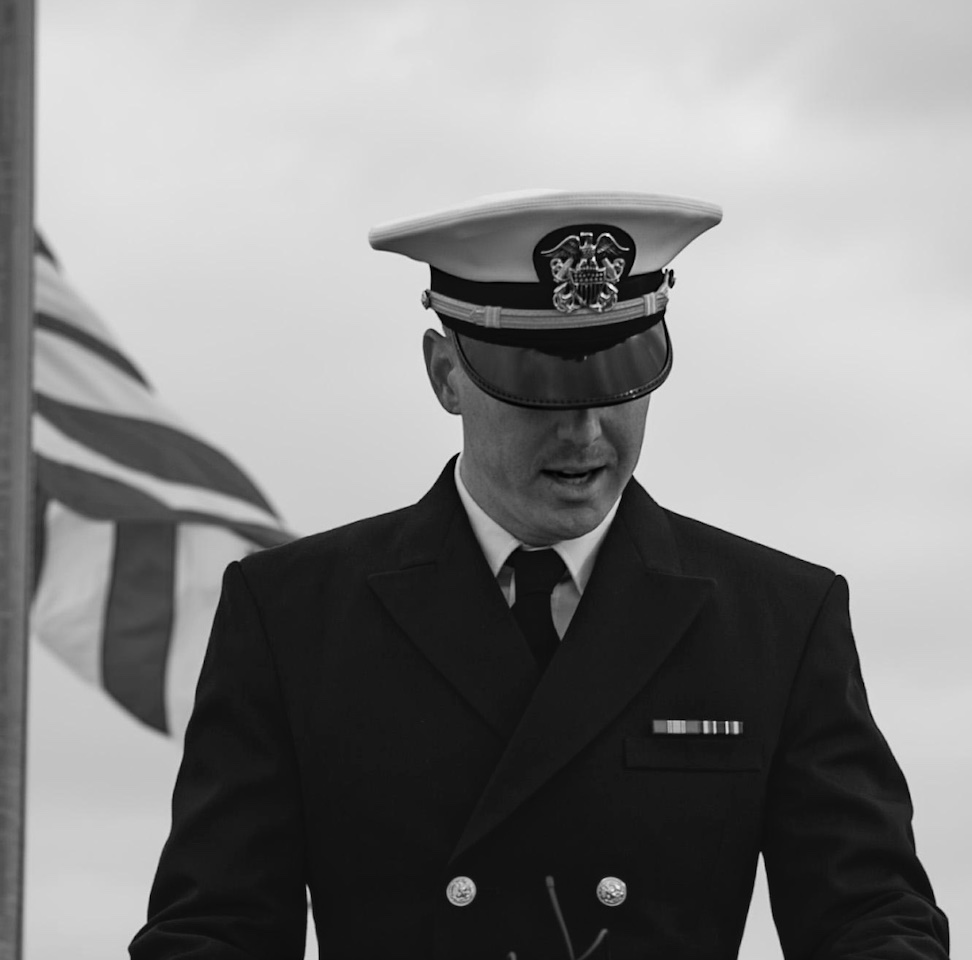 Matthew Gaston is a U.S. Navy Chaplain serving currently at Navy Medical Training Center San Diego. He served as an associate pastor in Seattle, Washington, with Calvary Chapel Wallingford before answering his call to serve Sailors and Marines. He has been married to Michaela Gaston for the last 12 years and has two wonderful children. He is currently a doctoral student at Liberty University for counseling, and his passions are coffee, counseling, motorcycles, running, and killing zombies in any format.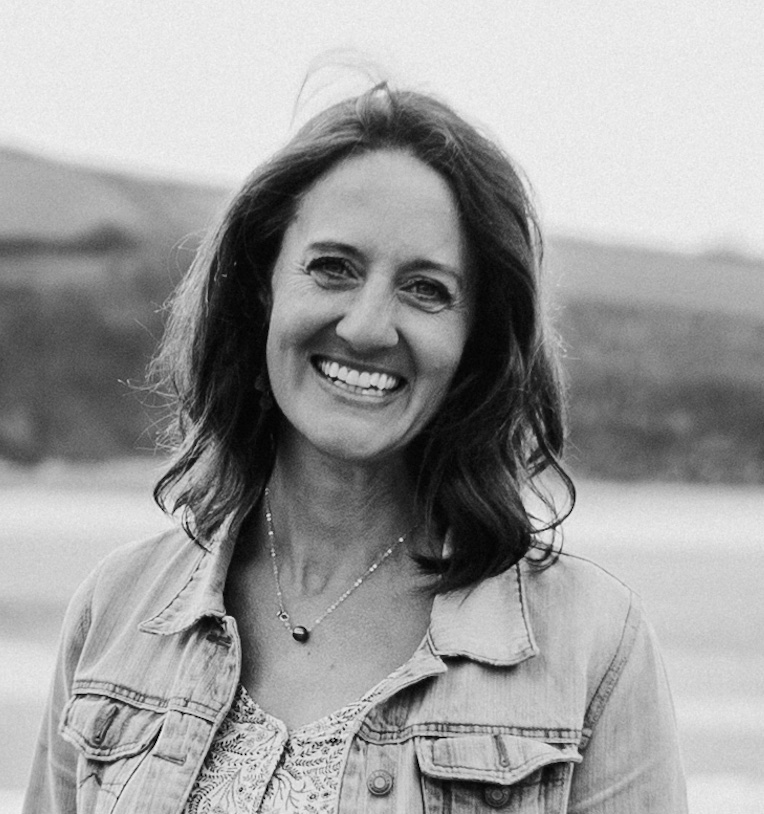 Sarah Yardley is a follower of Jesus who is passionate about faith, travel, reading, coffee, and community. She grew up at Calvary Chapel Costa Mesa in California, served at Reality Carpinteria, and currently lives in the United Kingdom, serving full-time with Creation Fest UK. She loves discovering what it means to follow Jesus and inviting others to know and follow Him.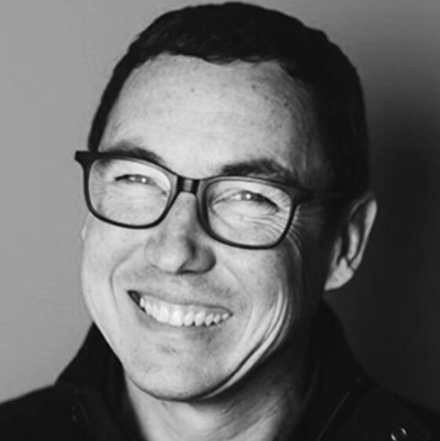 Rafael Manzanares, originally from the island, pastor Rafael became a Christian in the USA, and attended Calvary Chapel Bible College in Austria. He then served with pastor Brian Brodersen in a church plant in London, where he met his wife Loretta. They sensed the Lord leading them to move to Mallorca in 2001 and took over the pastorate of Santa Ponsa Community Church in 2002. They opened a Calvary Chapel-affiliated Bible College in 2005, and they trained many students and interns in love for the Word and service in local churches as well as the mission field for 10 years. They continue to serve the church mainly through Bible teaching and are now working on a long-standing vision to open a Christian school on the island.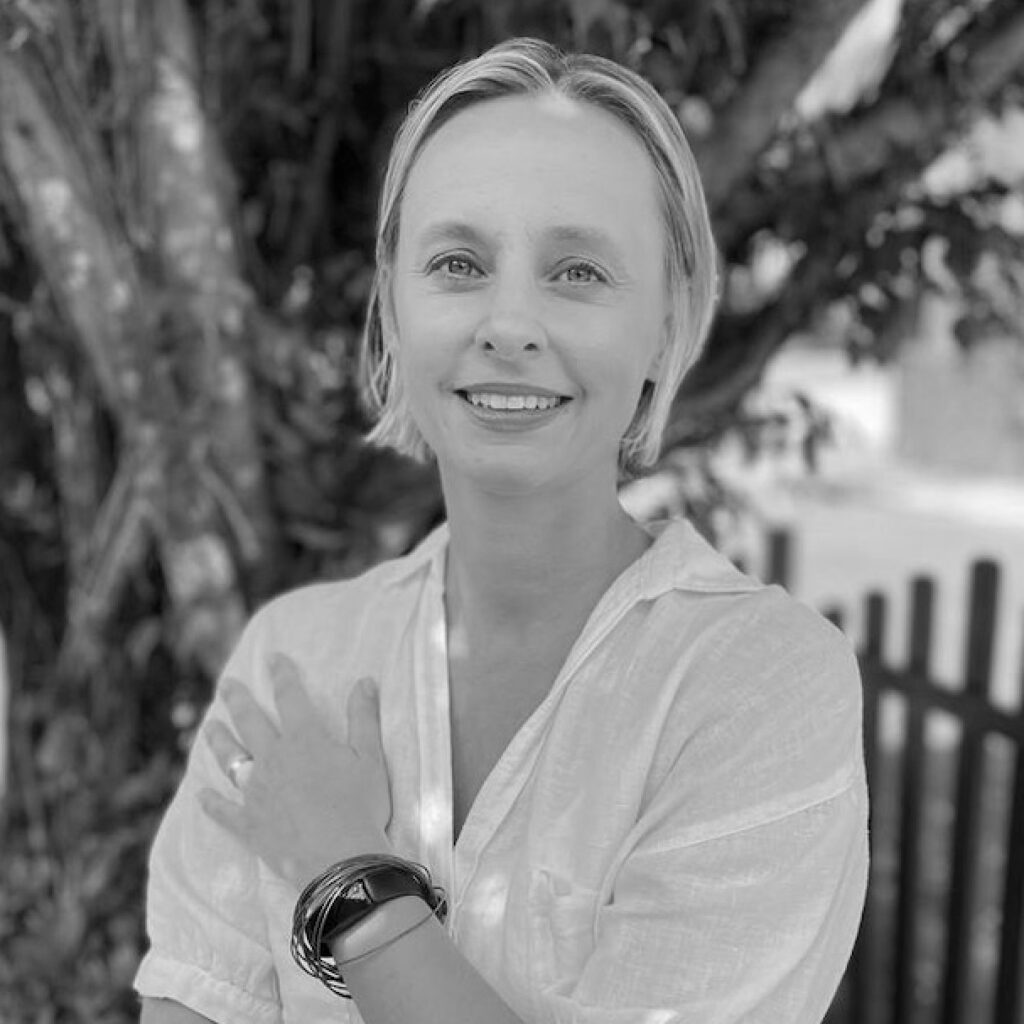 Krista Fox
and her family live and serve as missionaries in the Amazonian region of Brazil in Belem, Para. She and her husband Kyle have been married for 20 years. They have two sons Aidan and Liam. She and her husband planted Calvary Chapel Belem where Kyle is the pastor and Krista serves as the women's ministry leader and leads the Proverbs 24:11 ministry (a ministry dedicated to individuals involved in human trafficking and prostitution).
Krista has been involved in ministry for over 15 years. She is currently pursuing her doctorate's degree in counseling focusing on trauma as her heart's desire is to see the hurt healed and walking with the Lord.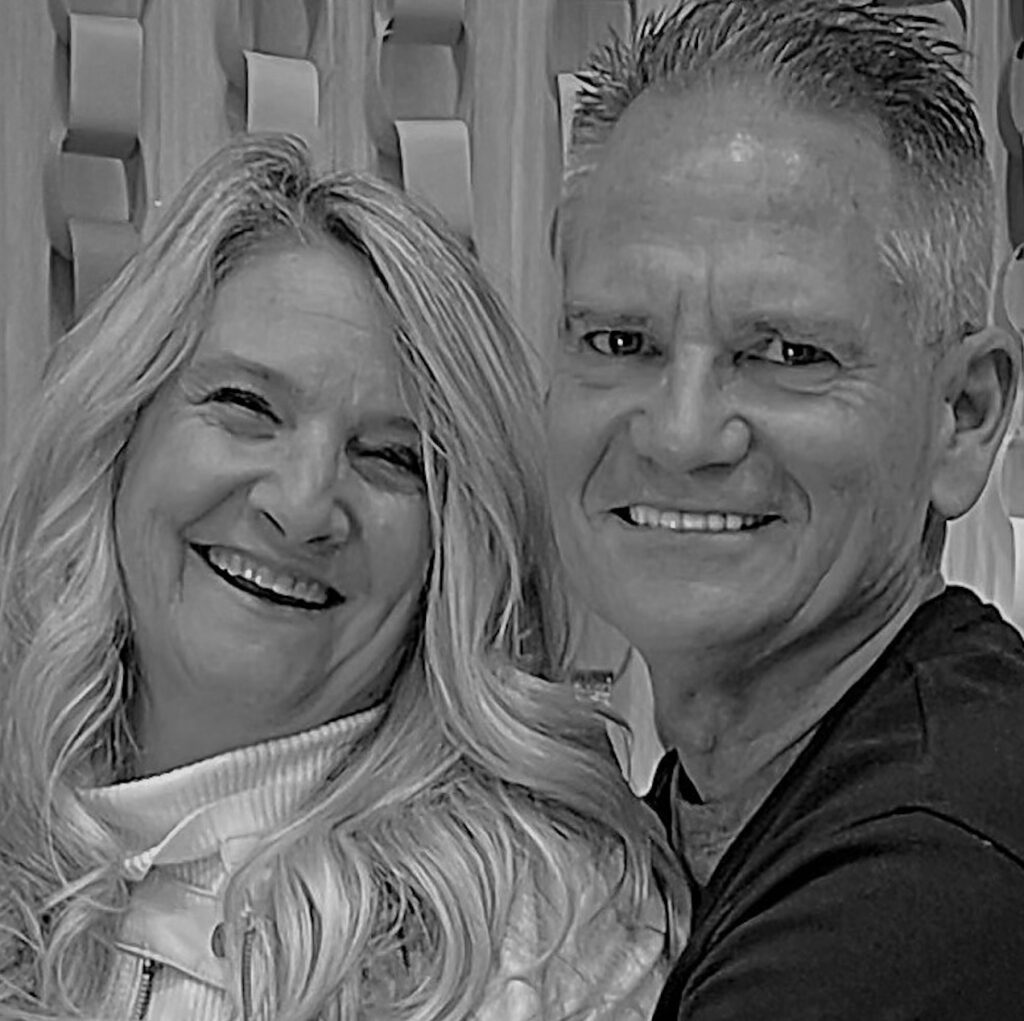 Rod and Noreen Carver met at a Chuck Smith Bible study in 1988, and by 1990 they were married. From the start, they served in ministry together, eventually moving to South Texas and planting a church that Rod continues to pastor. Both their daughters love the Lord with their husbands as the family takes every opportunity to remain close over long distances.
Calvary Coastlands reaches Corpus Christi through radio and a coalition of local pastors keeping those with political authority accountable to the truth of God's word. In addition, they have sent missionaries worldwide and are actively involved in prison ministry and church planting.
Rod loves education and continues to take classes to better minister to those in need. Additionally, the Carvers mentor pastor couples and have a burden for the emotional, spiritual, and marital health of those serving in ministry positions. They often travel to help train ministers and strengthen marriages through conferences and seminars.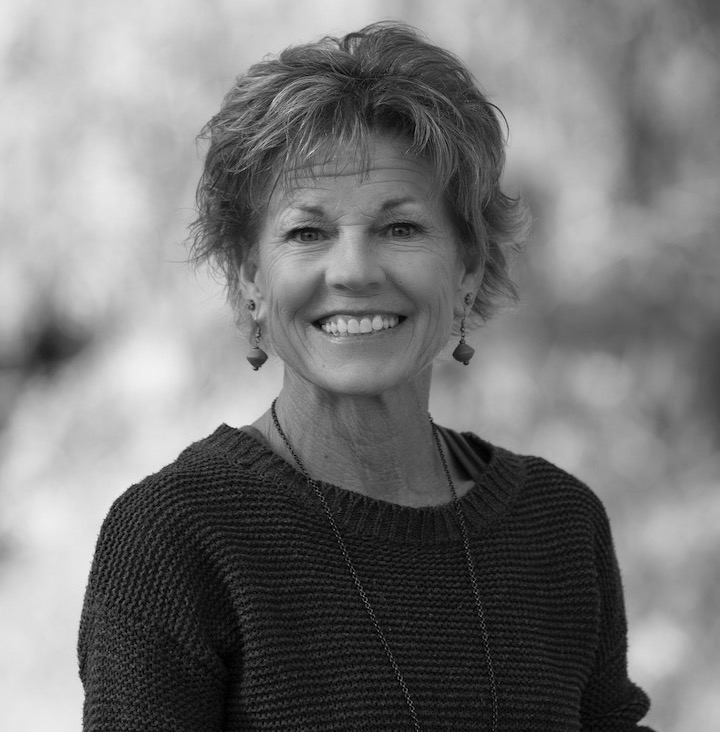 Kelly Bell
has been the Director of Women's Ministry at Calvary Murrieta for over 30 years and loves what she does. She has a passion to see women grow in their faith and become doers of the Word, not hearers only. She is a conference/retreat speaker, as well as a Bible Study teacher. She is the author of a Bible Study series called "Reasons to Rejoice."
Concerning Human Trafficking and Modern Day Slavery, she has a passion to advocate for the rights of the oppressed and exploited, and to "Speak up for those who cannot speak for themselves." Kelly is a volunteer for Riverside County's Anti-Human Trafficking Task Force and oversees the Justice Ministry, working to help people figure out how to use their gifts, talents, and finances in fighting this battle. She also volunteers with other community organizations, including Big Brothers/Big Sisters in the Inland Empire and the Murrieta Food Pantry.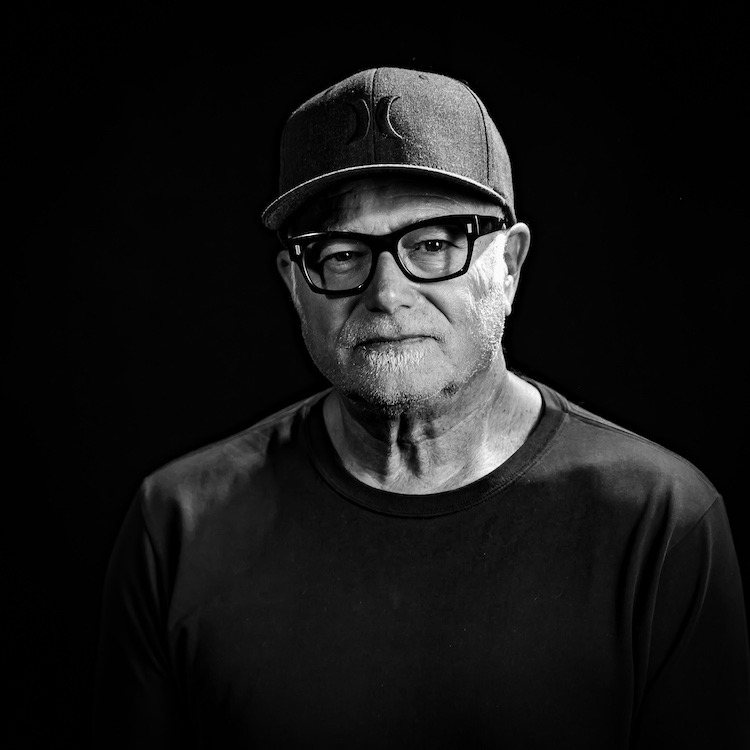 Richard Cimino is the founding pastor of Metro Calvary. After eight years as the high school pastor at Costa Mesa and 13 years as lead and teaching pastor of CC Grass Valley (Crossroads Community Church), Richard sensed a tremendous burden to start a Bible study in the city of Roseville, California, as an outreach of CC Grass Valley (now called Metro Calvary). Richard has a deep love for God's work in the UK and Brazil and is engaged in regular outreach and discipleship in both places.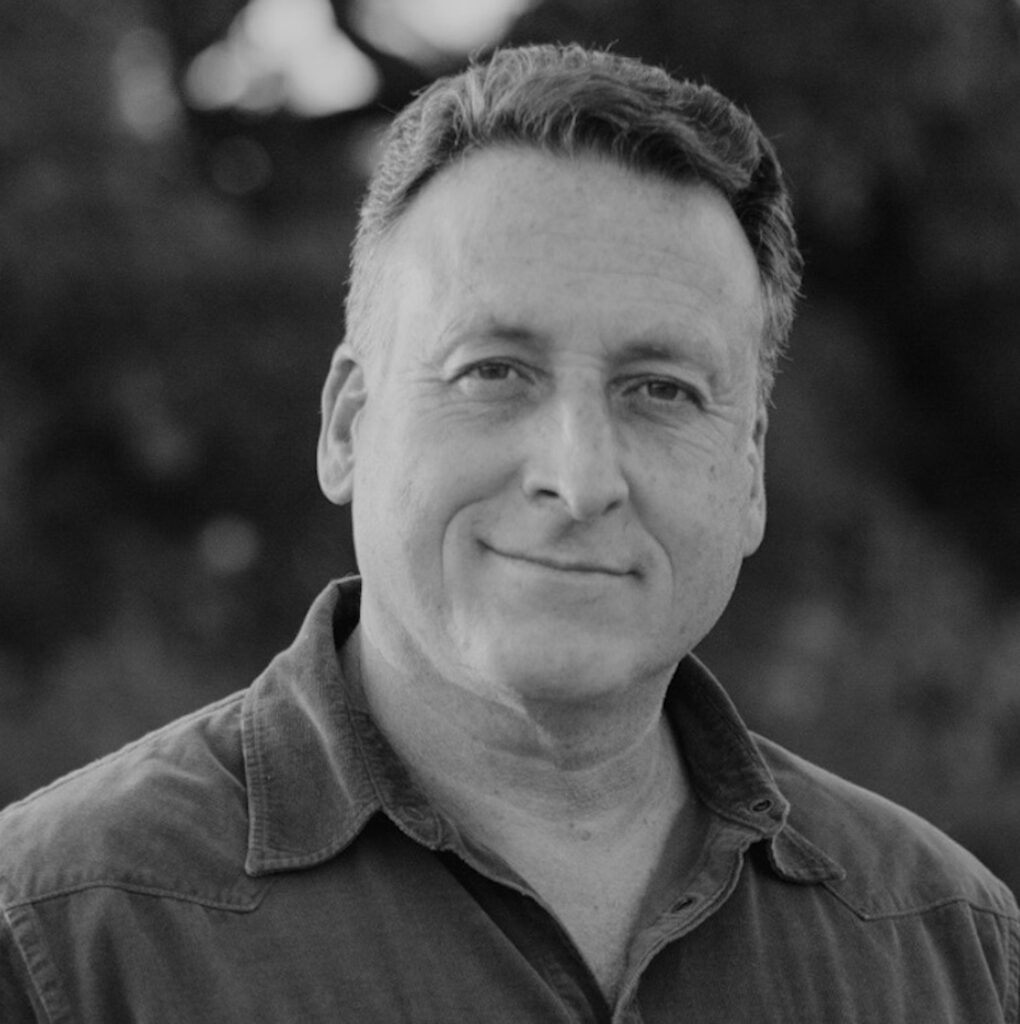 Rob Salvato has been the Lead Pastor of Calvary Vista in Vista ca, since 1996. Prior to that Rob served as a youth pastor, a church planter in Oregon, and has been active in missions work and church planting in 23 countries around the world.
Our 2023 worship lineup. Click on any artist to read their bio.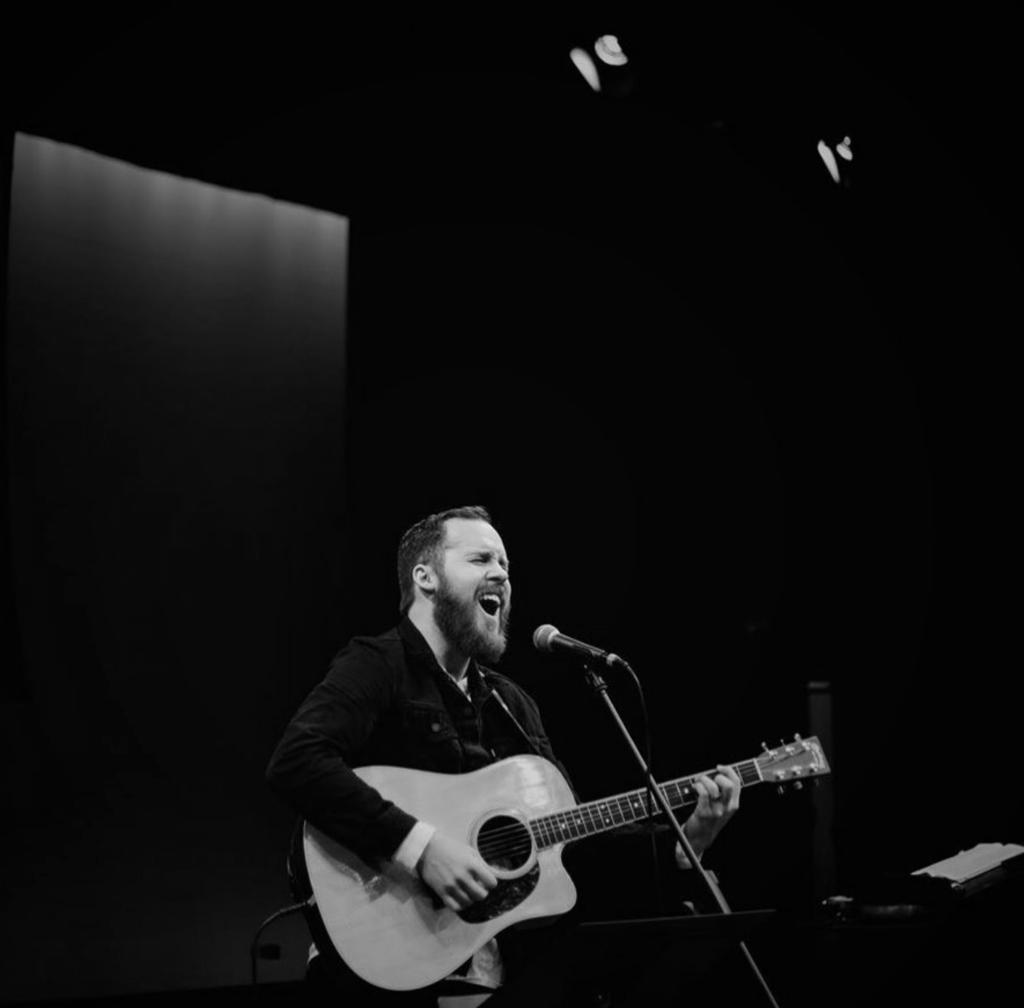 Shay is currently the worship director at Calvary Fellowship in Seattle, Washington. He and his band Ghost Ship have released four records over the past decade. Although the band is now scattered across Seattle, Nashville, and Phoenix, they are still actively writing, recording, and touring the country. Shay has been married to his extraordinary wife, Tess, for eight years, and they have two sons, Wesley and Mickey.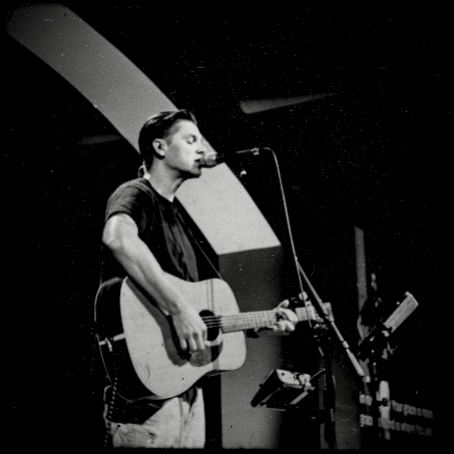 Originally from San Diego, California, Adam Dobbs is currently the executive pastor and worship leader for Calvary South Denver in Littleton, Colorado. Adam grew up serving and leading worship since junior high when he first met his wife, Christina. They have been married for 16 years and have four children: Eden, Asher, Micah, and Valor.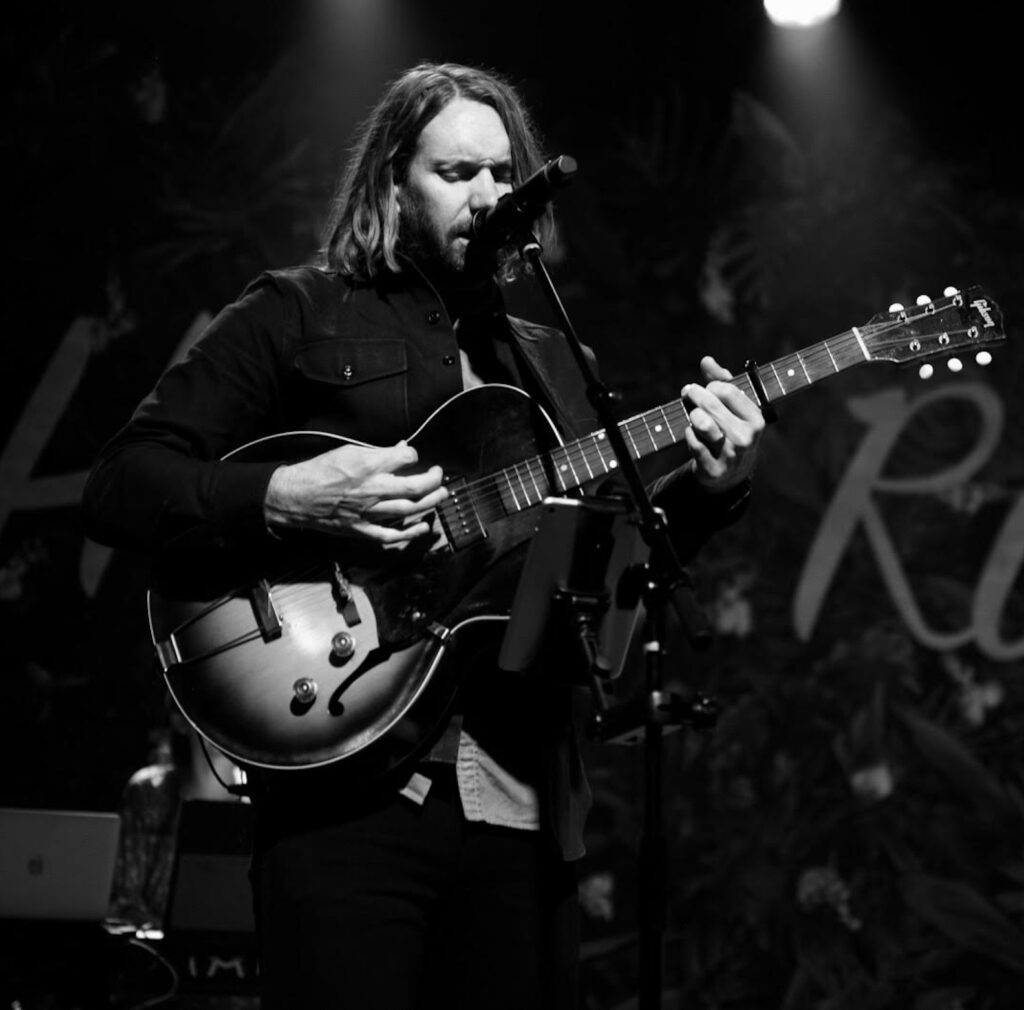 Noah Beumer, Worship Pastor, helps develop talented musical teams who carry God's people into the presence of the Lord.
"My hope is that through the Holy Spirit, our teams create a safe atmosphere where people express their love, adoration, thanksgiving, and praise towards the Living God with songs and prayer. I pray that this focus on God's goodness enhances our ability to love the people we encounter on a day-to-day basis."
Forty-five minutes of instruction followed by 45 minutes of a roundtable discussion. The "roundtable" portion of the gatherings will vary moderately and include a question & answer time or a dialogue with the facilitators and participants.
Tuesday, June 27
"When She Leads"  Rosemary Cady, Krista Fox, and Kelly Bell 
God's redemptive work involves the need for human leadership. Women comprise over half of the church and are involved in high levels of leadership. Our When She Leads team has the desire to see every woman in ministry encouraged, equipped, and connected. This workshop will include 35-40 minutes of instruction dedicated to "Leading in Times of Adversity." Then, we will join our Care & Coaching team for 45 minutes of Table Talks as we break out according to call/areas of interest.
"What You Don't Know About Widows and Grief" Susan VandePol 
What do widows, boxing, and catheters have in common? In this session, you'll be introduced to the surprising Biblical connection and learn about the most abused and marginalized people group in the world. I had never heard one message specifically about them, nor knew of any ministry specifically for them. Before I became one at 47, I thought there were only a few of them here and there, that they were all in their 90's, and someone else was taking care of them. It turns out their average age in the U.S. is 55, with 1/3rd of those under 45. Between 65% and 75% of all married women in the U.S. will be widowed at least once, and those are the easy statistics to swallow. Join this session to learn more surprising and sometimes shocking information about widows, the profound impact and implications of a marriage covenant torn by death, and a protocol designed to equip the Body of Christ to step into its sacred calling so that widows can step into theirs.
"Counseling Techniques" Matt Gaston 
Counseling Techniques is a workshop dedicated to engaging and practicing effective counseling skills by introducing specific techniques and paring participants to work through scenarios.
"Connect" Ted Leavenworth, Rob Salvato, Nate Holdridge, Jimmy Orate, Bill Clem, and Conor Berry 
The Connect workshop is designed for Pastors seeking practical help to thrive in their ministries. In this workshop, we will address four key areas that make the difference between flourishing or failure, identify available resources for both proactive and reactive care and coaching, and conclude with a robust roundtable/Q & A with seasoned veterans of ministry where we will discuss common (and not-so-common) issues in Pastoral leadership.
"Ministering to the Next Generation: Doubt and Deconstruction"
Aaron Salvato & Nick Cady 
The deconstruction movement is sweeping through the Christian church, as droves of young people who grew up in the faith are now abandoning it. How can ministry leaders respond to the claims and questions which are fueling this movement and stem the tide of struggle and loss in their communities? In this workshop, Aaron Salvato and Nick Cady provide insights and resources which can empower leaders to walk alongside those deconstructing their faith in hopes of restoring them. By understanding the complex challenges today's Christians face and fostering open conversations, ministry leaders can help guide them to a transformed faith – one built not on assumptions but on the solid foundation of truth and a personal relationship with Jesus. For the next generation, faith can be rebuilt, but it starts with understanding leaders who guide with patience and love and who always point to the source of hope: Christ alone.
"Preparing Sermons that Edify and Evangelize" Mike Neglia and Tim Chaddick 
Join us in exploring the art of preaching that is faithful to God and that also connects with both seasoned saints and hesitant hearts. Discover practical strategies to craft sermons that uplift and encourage believers while effectively communicating the gospel to those who have yet to embrace it. What phrases should you NEVER say in the pulpit? How can we be sure to remove unnecessary offense in order to allow the message of the gospel to be unencumbered by needlessly harsh and thoughtless rhetoric? Gain valuable insights on connecting with diverse audiences from two preachers who have planted and pastored in diverse secular cities and nations.
Wednesday, June 28
"When She Leads" Rosemary Cady and Cheryl Brodersen 
What a treasure we have! Join us as Rosemary Cady interviews Cheryl Brodersen. With over 40 years of ministry experience, Cheryl has some incredible wisdom to share. In addition, with the recent release of the Jesus Revolution movie, we all have many questions and want to hear more of her story. In the second half of this workshop, the When She Leads team will join Cheryl on stage for a live Q&A panel. You won't want to miss this!
"What If I Run into a Demon" Gerry Breshears
The demonic realm fascinates many people – and they are getting involved with demons. Knowing the types and limits of satanic stratagems against Christians and the church is essential in our increasingly pagan society. We will explore practical methodologies to help people find freedom from spiritual bondage.
"Bouncing Back and Bouncing Forward: Growth in Times of Hardship" Bob VandePol 
Does that which doesn't kill me make me stronger? Sometimes. Ministry holds too many examples of those for whom this was not true. Organizations and the people within them demonstrate widely disparate outcomes in the aftermath of tragedies and ongoing hardship. Some are permanently impaired and remain victims of the hardship, while others operationalize resilience skills and practices that lead to successful bouncing back or even bouncing forward. Starting with Scripture and borrowing from God's wisdom as present in studies on trauma, grief, resilience, and post-traumatic growth, this presentation will identify the characteristics and practices of people and organizations who emerge from hardship with growth and strength.
"Marriage: Foundational Strength in Troubled Times" Rod and Noreen Carver 
With the world plundering into foolishness, the church needs to remain strong. But, unfortunately, the temptation to fight back in secular ways increases because it seems logical to fight fire with fire. Given our current challenges, focus on marriage is often overlooked. But if we are to oppose unrighteousness and live as witnesses, our fundamental foundations need to remain strong. Life, gender, personal responsibility, and marriage are those fundamental truths laid out for us in Genesis chapters 1-3. Marriage remains vital in holding society together and as a witness to the glory of God and His salvation message. In this workshop, Rod and Noreen Carver will discuss the importance of the witness of leadership marriages and the need to stand firm in building up marriages in your congregation for "such a time as this." In addition, a book will soon help get the word out about what Rod calls the "Divinely Organic Marriage."
"Church Planting with CGN" Nick Cady, Bruce Zachary, and Brian Kelly 
Are you a church planter or someone who is praying about planting a church or sending a church planter? Church Planting by CGN has resources that can support you. We believe that the gospel is the hope of the world, and the world needs more gospel-centered churches. In this workshop, we will discuss the value of pre-launch evaluation and training, ongoing mentorship, and post-launch support.
"Bridging the Gap Between Creatives and Lead Pastors" Adam Dobbs, Shay Carlucci, and Noah Beumer 
Creatives and Pastors are invited to join us for this workshop discussion on how to bridge the relational gap between the Pastoral team and your Creatives. In this workshop, we will be discussing the importance of unity, friendship, and the value of this partnership for the Gospel of Jesus.
Purchase Conference Archives
Calvary Global Network – CGN
CGN is a family of churches working together to proclaim the Gospel, make disciples, and plant churches.
We work collaboratively for Gospel-centered renewal, providing leaders with relationships and resourcing as we follow the way of Jesus. We're committed to being a part of something bigger than just one church. We're a family consisting of churches and ministries across national and denominational borders.
Together, we strive for the renewal of all things through the Gospel of Jesus Christ. We believe the best way to do this is through providing relationships that will help disciples of Christ serve together and resources that will help disciples serve well.
Our mission is rooted in the core Great Commission emphases, which are the chief ways the church participates in the Missio Dei (mission of God). These emphases are: Proclaim the Gospel, Make Disciples, Plant Churches.
We work together for Gospel-centered renewal, providing leaders with relationships and resourcing as we follow the way of Jesus.